Games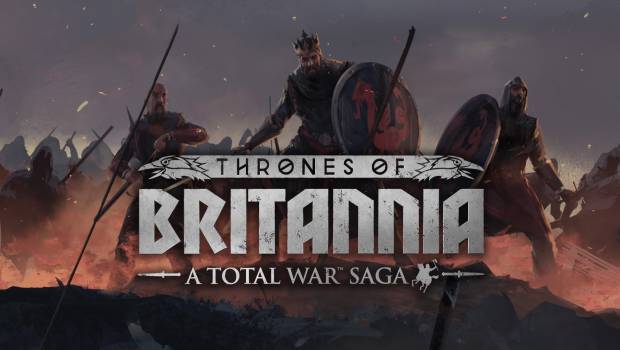 Published on February 2nd, 2018 | by admin
A TOTAL WAR SAGA: THRONES OF BRITANNIA LAUNCHES WORLDWIDE ON 19TH APRIL
Early-Adopter Bonus for Limited Edition available now
SYDNEY, AUSTRALIA – 2nd February 2017 – Throughout the sceptred isle of Britain the kings of England, Scotland, Ireland and Wales plot their paths to dominance against each other, and the Viking horde. On 19th April there will be war, when A Total War™ Saga: THRONES OF BRITANNIA releases in Australia.
A Total War™ Saga: THRONES OF BRITANNIA will be available as a Limited Edition, which comes in an embossed Steelbook® inspired by ornately decorated Anglo Saxon helmets of the period, such as the famously reconstructed Sutton Hoo. The Limited Edition also includes a double-sided poster featuring a detailed campaign map and a set of collectable art cards celebrating five of the most prominent in-game faction leaders.
A Total War Saga: Thrones of Britannia Limited Edition will be available from 19th April and can be pre-ordered soon from participating local retailers. Additionally, Creative Assembly will donate 25% of their profit from every pre-sale of Thrones of Britannia from now until launch, to War Child UK*
Total War games revolve around war; its strategic and tactical challenges, the impact it has on national economies, and many other high-level abstractions. However, the brutal reality is that war has horrific consequences for the innocent, and children are often the most vulnerable. War Child UK, the charity for children affected by conflict is striving for a world with no child's life torn apart by war. It aims to reach children as early as possible when conflict breaks out and stays to support them through their recovery – helping to keep them safe, give them an education, and equip them with skills for the future.
For more information on the War Child UK donation and the Limited Edition, visit our blog post here: https://www.totalwar.com/blog/britannia-release-date-system-requirements
A closer look at Thrones of Britannia's unique narrative style can be seen in the "In Game Narrative" Developer Interview: https://youtu.be/ESiYBK79vvA.
For the latest news about this title and the other Total War games, subscribe to the Total War™  YouTube Channel or follow us Twitter and Facebook. For more information about SEGA, visit www.sega.com.