News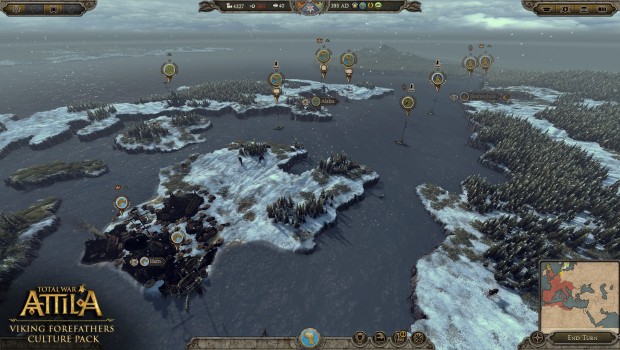 Published on November 25th, 2014 | by admin
TOTAL WAR™: ATTILA RELEASE DATE ANNOUNCED
SYDNEY, AUSTRALIA – November 25, 2014 – SEGA® of America, Inc. and SEGA® Europe, Ltd. today revealed the release date and pre-order bonus for Total War™: ATTILA.  
Release Date: 
The global release date for Total War™: ATTILA will be February 17th, 2015 across all territories. 
The game is now available for pre-order from http://www.totalwar.com/. 
Pre-order Bonus:
Players who pre-order from participating retailers will receive Total War™: ATTILA's first DLC for free alongside the game on release day. This first DLC, The Viking Forefathers Culture Pack, adds three additional playable factions to the game: The Danes, The Jutes and The Geats.  
These warlike Norse factions have their own unique land and naval units, missions, cultural and factional traits, and are poised to launch southwards from their icy homelands on campaigns of raiding, looting and conquest.
The award-winning Total War™ series of PC strategy games returns in 2015 with Total War™: ATTILA. Set in 395 AD against a backdrop of famine, disease, climate change and war, Total War™: ATTILA presents a vision of the apocalypse at the dawn of The Dark Ages. Find out more about Total War™: ATTILA at www.totalwar.com.