Interviews
Published on March 3rd, 2022 | by Andrew Bistak
Torus Interview with David McIntosh: Matchpoint – Tennis Championships
We catch-up with David McIntosh, Head of Production at Torus Games to talk games and more importantly, their upcoming tennis game, Matchpoint – Tennis Championships.
Welcome to Impulse Gamer David, so tell us how you became involved with Torus Games? 
Thanks for having me here to talk about Matchpoint. So, Torus has always been good to me. I got my first industry experience working in QA while I was still in high school. I grew up in a game dev family, so it was a bit of a predetermined future and now I've been with Torus for over 20 years in different capacities.
Matchpoint – Tennis Championships … tell us EVERYTHING!
Matchpoint is a realistic tennis simulator for both generations of Xboxes, PlayStations, the       Nintendo Switch and PC. The game features 18 tennis superstars to play, includes both ranked and casual cross-platform multiplayer, and has a career mode containing a calendar years' worth of tournaments to compete through.
The gameplay focuses on anticipation, reaction and strategy. In career mode, you're up against 500 NPC players that each have their own unique combinations of strengths, weaknesses and play style. In each match, you can study your opponent and determine how to avoid their strengths or exploit their weaknesses.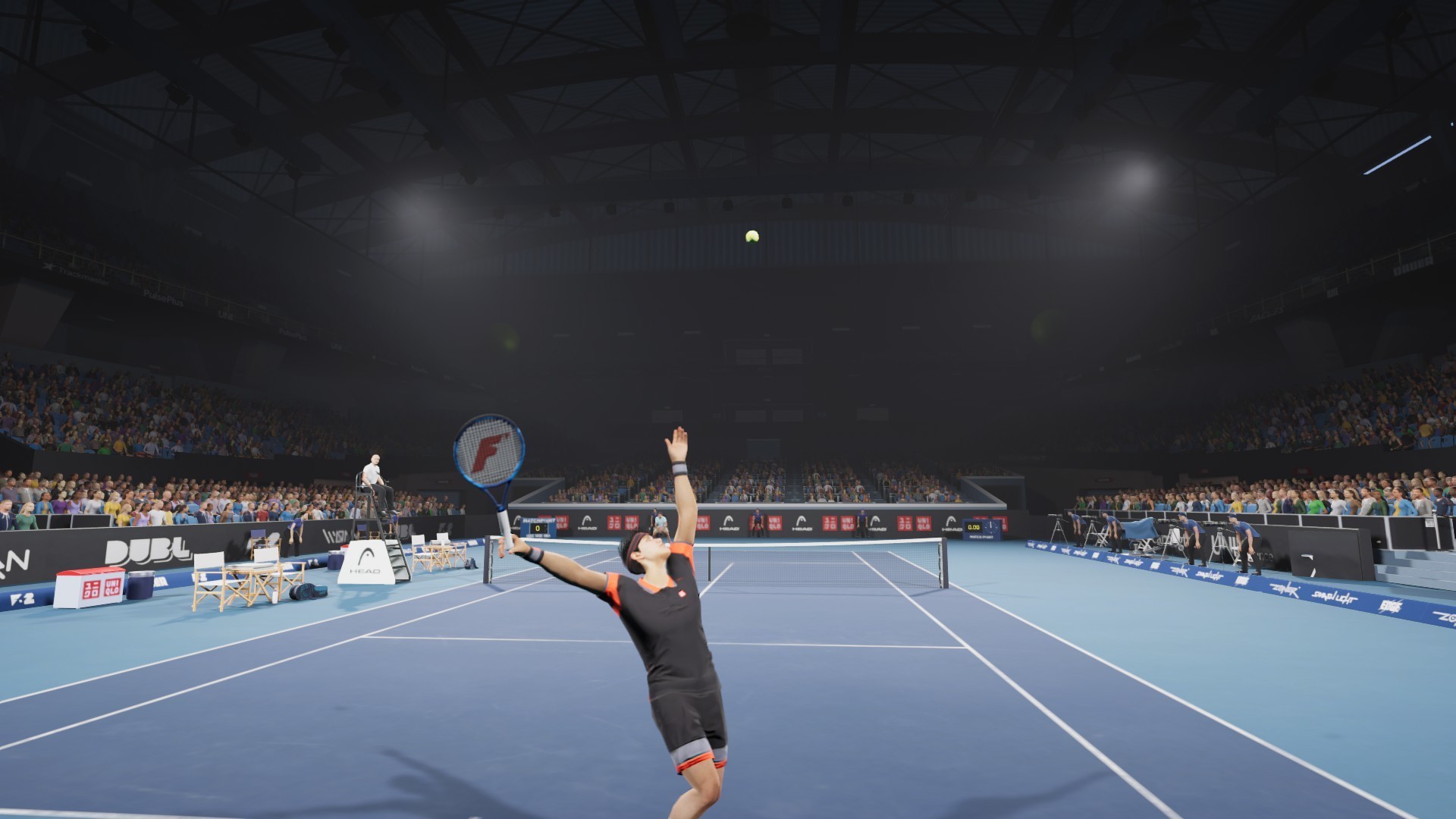 Can you walk us through the development of the title a little?
Sure thing – stepping into a sports simulation title we knew that our biggest challenges were going to be making sure the animation system responded to inputs well and that the ball physics matched up with those animations. We started with a simple prototype to prove some of the methods that we planned to use and then scrapped it entirely and rebuilt from a stronger base.
We actually rebuilt huge areas of the game a few times to make sure we were getting it right. For something like sports simulation, we knew we had to get the right foundation before we even began motion capture. We were about six months into development before we started the motion capture, which – once we got it – changed everything again.
After all the animations were in, the rest of development was about making it feel right and ironing out the creases.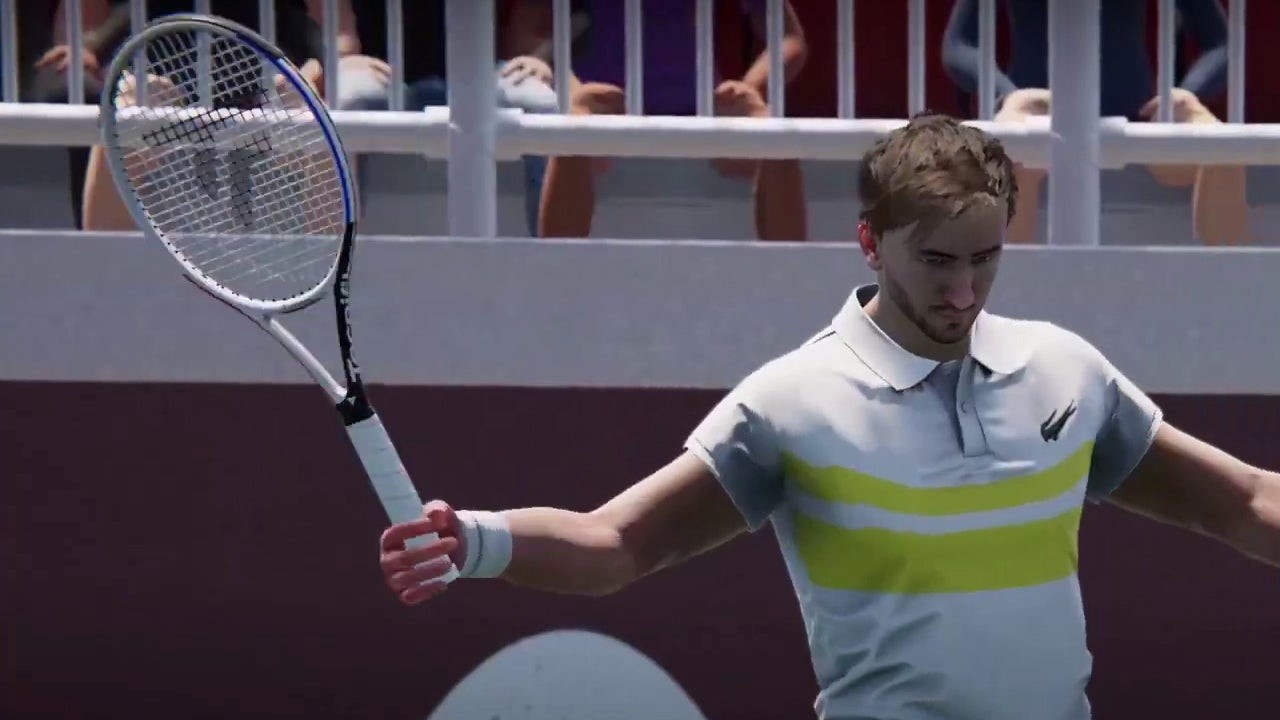 From the initial screens, how have you managed to capture the realism of the players and their movements?
During early dev research, we watched a lot of tennis in slow motion. There are a lot of small movements that tennis players make that are imperceptible in full speed – the footwork from these superstars is incredibly athletic. So, we defined it as two separate movement modes: on-ball, when a player is moving to a ball and taking a shot, and off-ball, the time between when a player hits a ball and when their opponent hits it. This is how we approached the motion capture recording, and how we structured the underlying systems.
We then had to try and balance this against the degree of responsiveness we wanted from the game. Tennis is an incredibly fast sport so we could only aim for a high degree of responsiveness. In many games, responsiveness and realism clash with one another, so this was an area of Matchpoint that had to be tuned a lot to find the balance that felt right.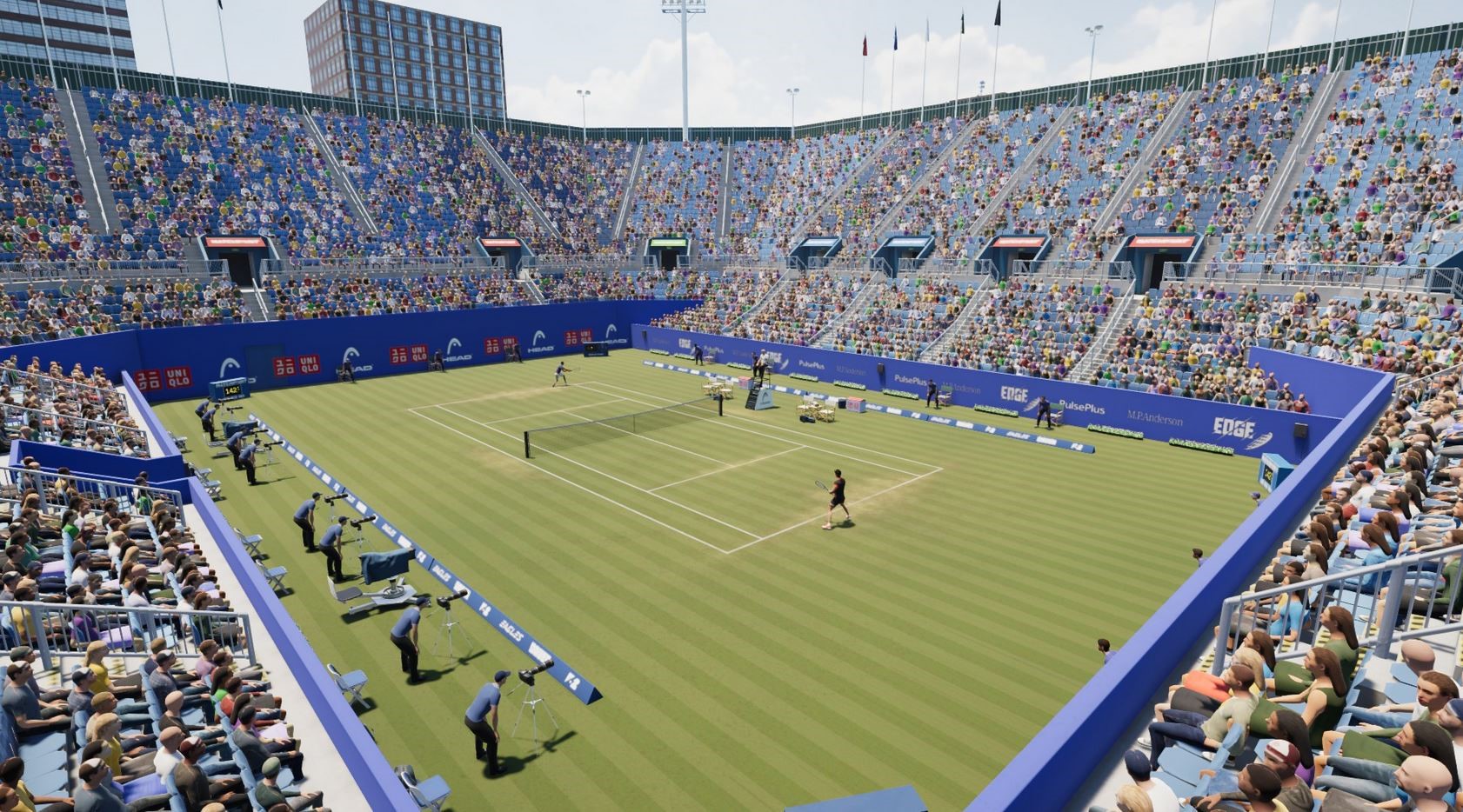 When making a multiple platform game, how do you complement the most powerful console and least powerful?
That's a trick – it's always easier to cut down than to build up, so we start with our highest performance expectations and then sculpt it down based on the needs of lower performant systems. A big area for Matchpoint was the lighting. Stadium lighting on high performance systems can be very GPU intensive. For us, we have multiple different lighting solutions to ensure solid FPS can be maintained on systems that have a lower GPU capacity.
What's your favourite aspect about Matchpoint – Tennis Championships?
There's a lot to love – I'd probably say the degree of control that the game gives to shot selection. It's really easy to speed up or slow down a rally, and the wide variety of control on offer results in some truly spectacular rallies emerging – particularly in multiplayer.
Actually…multiplayer! Easily the most fun aspect in my opinion. I'm a pretty competitive personand, in games that feature a 1 v 1 format, there's no hiding behind teammates. It's really in-your-face competitively. Matchpoint has a ranked multiplayer that uses the ELO ranking system in matchmaking. I think players are really going to enjoy that.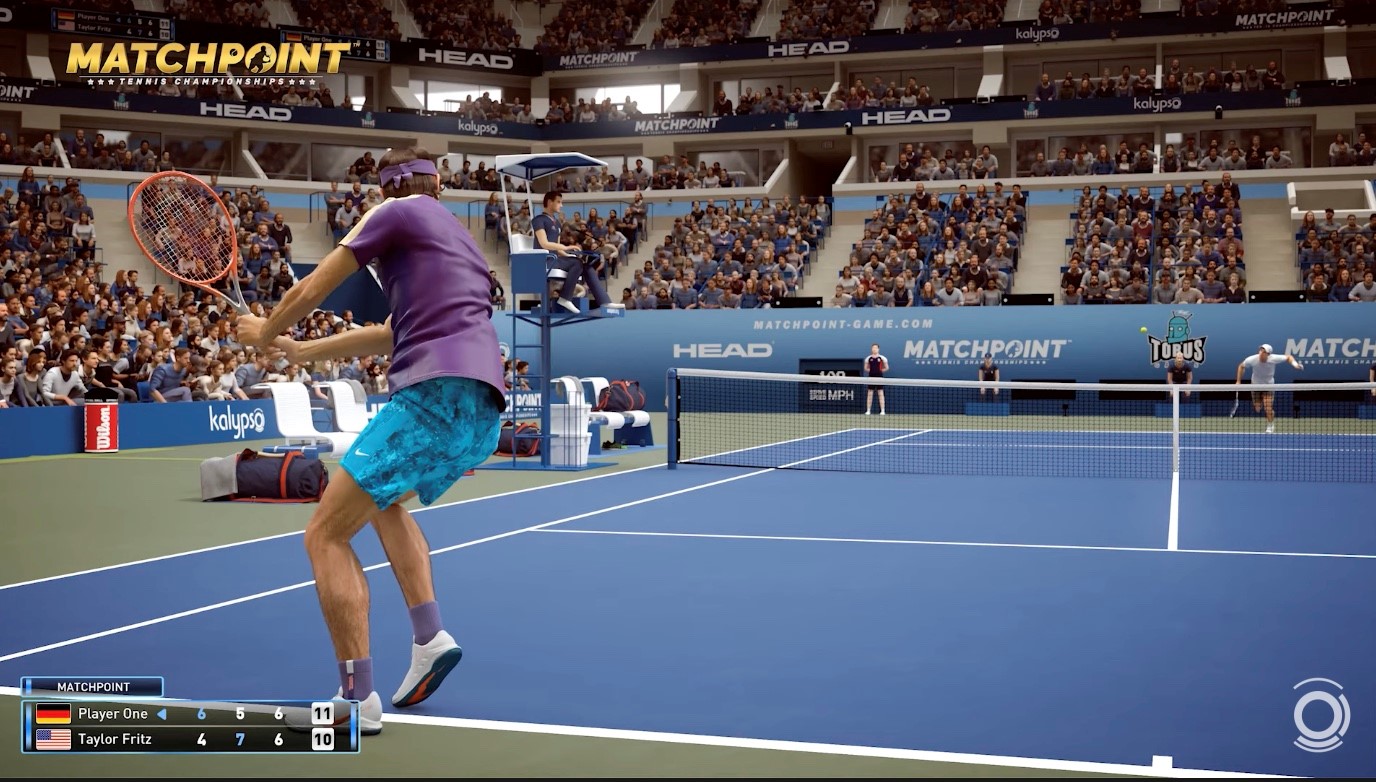 What do you enjoy the most about your role?
Easy one – the team. We've had people from all over the world putting in some long hours to develop Matchpoint. In particular, the crew of talented programmers at Torus who I will endlessly praise for their dedication and incredible ingenuity. Matchpoint is likely one of the most complex games we've ever developed, and this team have shown themselves to be up for the challenge at every step.
How has the pandemic affected Torus Games and what changes will stick moving forward?
When the pandemic hit, we all shifted to work from home. It's been bittersweet, offering new challenges to deal with and some side benefits. Productivity took a hit at first while it was new, but we've been reimagining our project management to meet the needs of the situation.
In some ways it has been good – our lead programmer had a baby during this time and was able to be home with the family. It's a different world when you can take the dog for a walk or get your shopping done without it becoming a disruptive part of your workday – or squeezed into the hours before or after a regular 9-5. That much I really appreciate.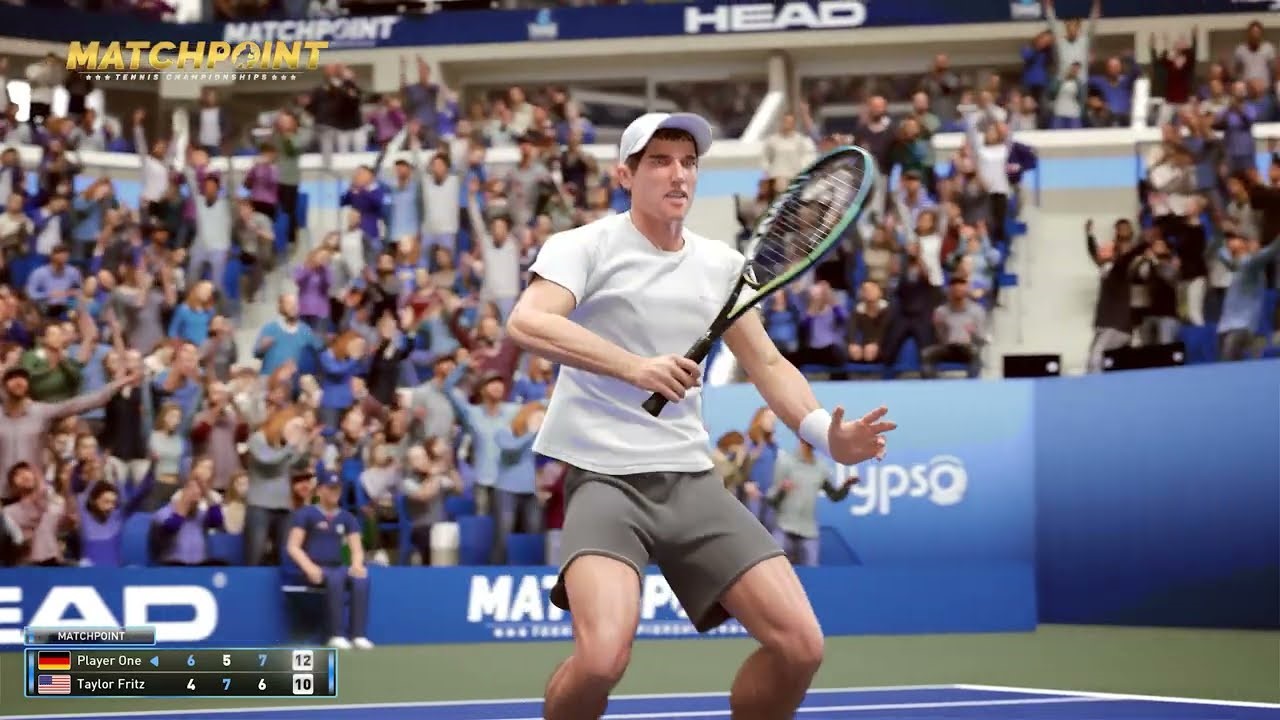 Lastly, when can we expect the release of Matchpoint – Tennis Championships across multiple platforms?
Matchpoint will be released in Spring 2022, with further updates to the game planned to come a bit later. We're really excited to get Matchpoint into gamer hands and to build on the foundation that we've worked hard to establish.