Films
Published on March 16th, 2015 | by Curtis Mayfield
Top Five – Film Review
Reviewed by Curtis Mayfield M-H on March 9th, 2015
Paramount Pictures presents a film by Chris Rock
Written by Chris Rock
Produced by Scott Rudin and Eli Bush
Starring: Chris Rock, Rosario Dawson, Gabrielle Union, J.B. Smoove, and Tracy Morgan
Music by Ahmir "Questlove" Thompson and Ludwig Göransson
Cinematography: Manuel Alberto Claro
Edited by Anne McCabe
Running Time: 102 minutes
Rating: MA15+
Release Date: March 12th, 2015
Throughout his career Chris Rock has been the bridging gap between the hip-hop world and the realm of comedy. He respects each art form with every ounce of his being and is a student of both. He has also become a master of taking the unmentionable aspects of society, injecting a whole lot of funny into them and throwing it all in your face. But this usually refers to Rock's standup work instead of his movie roles. The comedian from Brooklyn has worn many hats in his career including that of director and writer. Which brings us to Top Five with Rock taking on roles of director, writer and lead actor in the film. Though he has written and directed his own movies before this is the first time Rock has done it completely solo and it pays off big time.
Rock plays Andre Allen, an established comedic actor who found mega success in a fictional movie series where he plays a gun-toting bear called Hammy. This unfortunately has put the comedian into a box he is desperately trying to escape from, with desperate being the key word. As a consequence of taking on a daring role in a serious film about the Haitian revolution he is one wrong choice from "dancing with the stars" as his agent puts it. This explains why Andre has taken the desperate measure of having a broadcasted wedding with reality star fiancé Erica Long (Gabrielle Union). It is funny to note that this scenario is clearly inspired by the real-life antics of Kanye West and Kim Kardashian with West being one of the co-producers of this film. Moving on.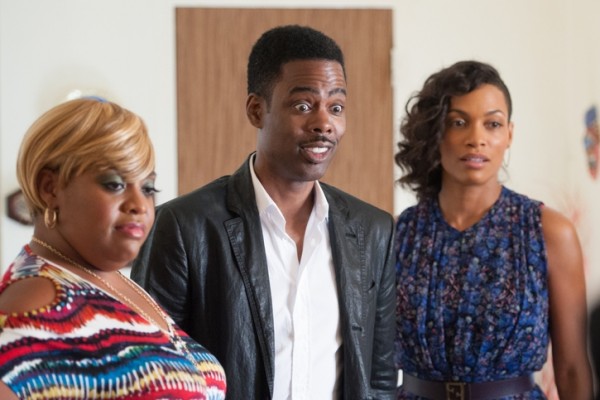 We are given a very interesting character with Andre Allen. He is a man who has experienced many lows due to alcoholism, with some of it being put on show for our amusement. He is also a comedian who has finally made it to the big time but discovered that it's not all that it's cracked up to be. Though he never complains about fame, just the boxes that people put him in. As the fans demand for a fourth Hammy movie Andre declares that he just doesn't feel funny anymore. Herein lies the reason why Rock doesn't display his usually goofy self. We get a character that has been a clown for the masses for years but feels he has more to offer. The film is stretched out just over one day in the life of Andre with reporter Chelsea (Rosario Dawson) tagging along to write a piece on the comedian for the New York Times. For every movie Allen has put out, a writer from the Times has trashed it, with one hilarious criticism stating: "I wouldn't watch this movie if it was playing in my glasses". It's clear that Rock is poking fun at himself through his character's pain as he hasn't produced a hit film for a long time. Rosario Dawson is radiant in her role and plays it perfectly. Her character isn't just a fly on the wall as she asks her subject the hard and borderline offensive questions such as "Why aren't you funny anymore?"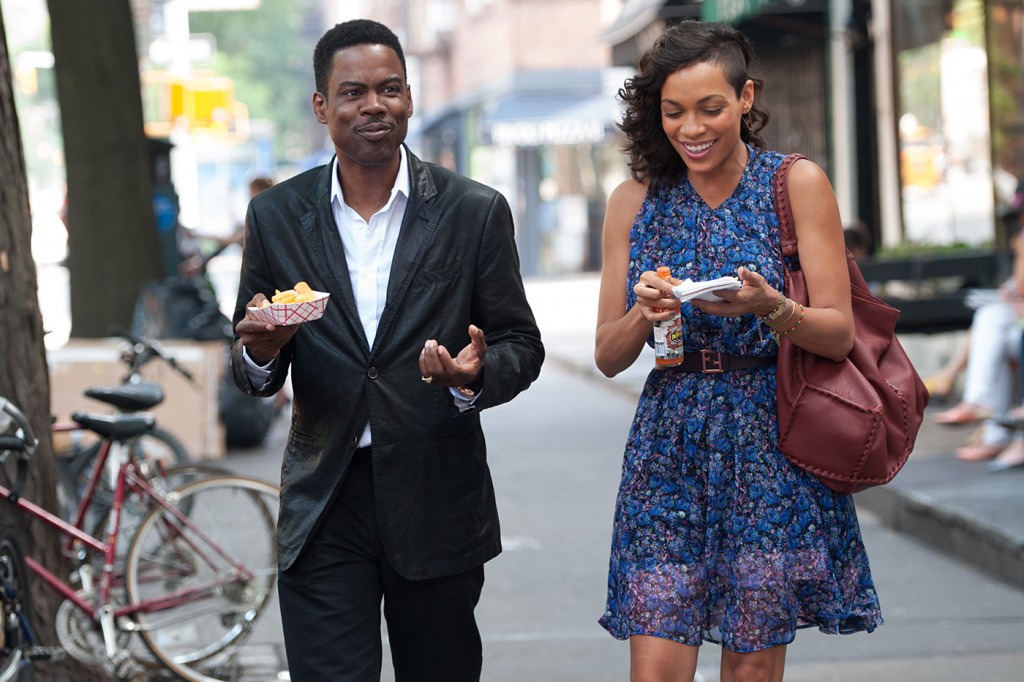 At the appropriate times Dawson's character does back off and lets her subject do their thing. Chelsea is played exactly how somebody from the media should behave. For example, a scene of Andre visiting his extended family back in the old neighbourhood is the main focus while Dawson fades into the background to be a spectator for this down to earth and human encounter. She observes how the interactions play out while interviewing Andre's extended family (keep an eye out for both Tracy Morgan and Jay Pharoah) to give some background to our lead character. And this is where the title of this movie comes into play. Just like the way the characters of the film High Fidelity held court over making top five lists of certain subjects, Rock introduces the ever popular and competitive debates that argue who are the top five rappers of all time. Now this is where your average Australian audience may get lost. I for one found the discussion on the top elite of hip-hop both hilarious and fascinating but I can see why some viewers may have their eyes cloud over at this point. Exclusive talks on why Rakim is higher on a list than Nas will definitely please the hip-hop lovers in the crowd but won't play to a mass audience. Rock probably acknowledged this during the writing process but plowed ahead anyway. This point of the film separates the fans from the casual viewers.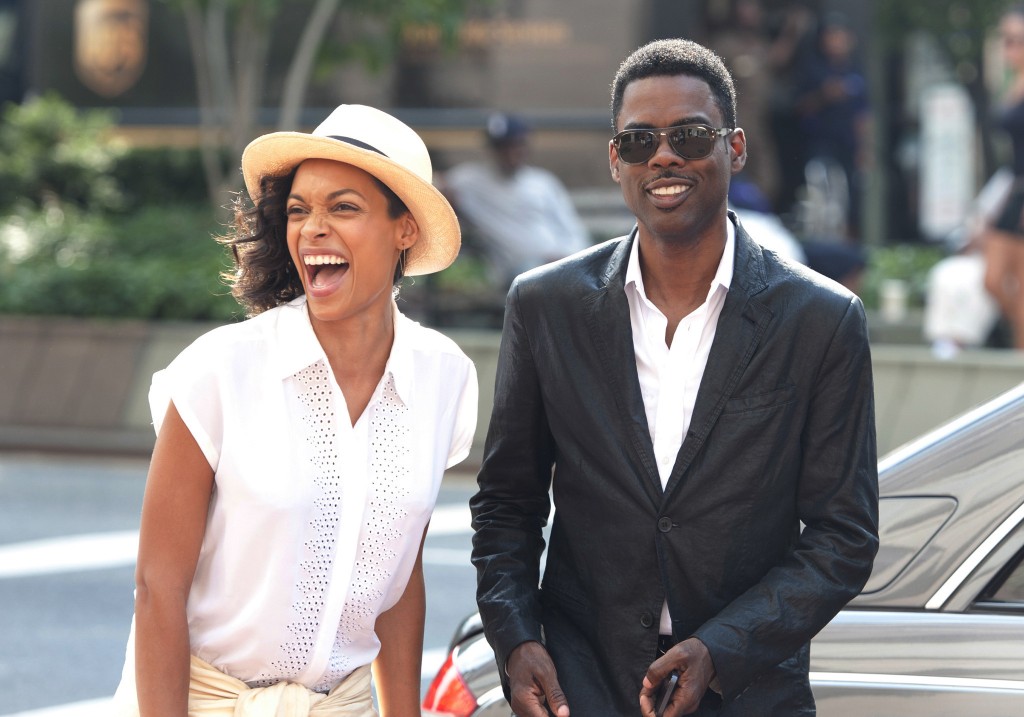 The supporting cast that's been assembled for this movie is beyond belief with some names better left unsaid or else the surprises will be spoiled. One particular note worthy person is the laughter machine that is J.B. Smoove. Here he is essentially recreating his role as Leon from Curb Your Enthusiasm but it still works. Smoove plays Andre's minder who is magnetised by a woman with a big behind. The rest plays out nicely. The story is chopped and spliced in a way that we can get through a plot that is just 24 hours in the life of but still experience the backgrounds of the characters. There are flashback scenes for both Rock and Dawson's characters, respectively, which turn out to be some of the funniest scenes in the movie. For the most part the humour here is unlike Rock's standup material. The jokes are less in your face and creep up on you with some subtlety but are just as side splitting. There are times when no jokes are produced but these scenes are just as important to the story as the laughs.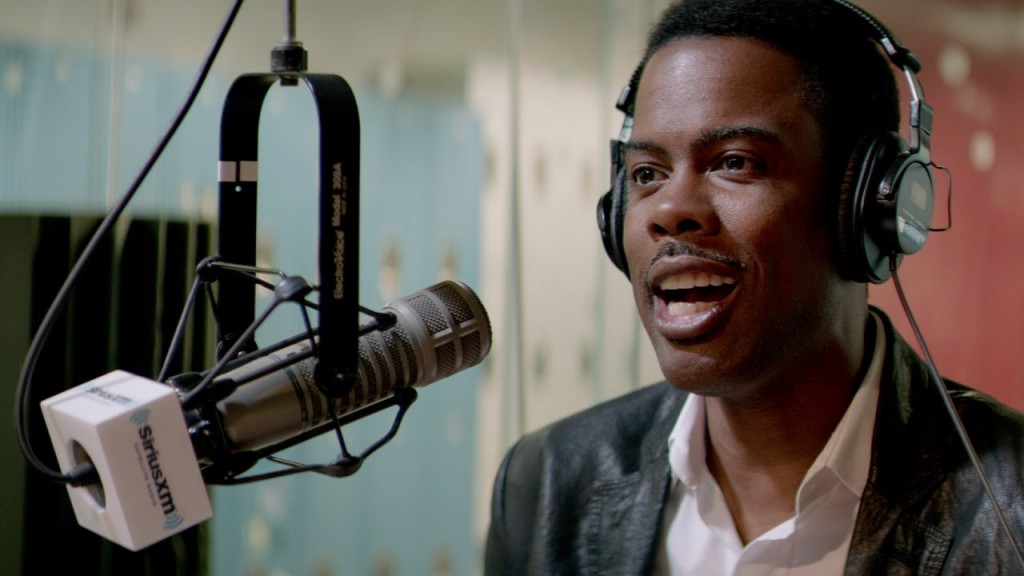 From the movie's no fuss opening scene to its musical score by Questlove to its casting to its satisfying ending, Top Five gives us the movie Rock had been put on this earth to make. There is no goofiness like previous ventures he participated in and there is no typical or standard plot. We are given an entertaining and hilarious movie that will finally quench the thirst of Rock's hardcore followers and bring on board some new ones. There's a saying that goes something to the effect of, behind most great comedic actors there is a great comedic writer. For Rock he takes on both job titles, which is a gamble but pays off big for him. This movie is so good that it's career defining and should count as Rock's directorial debut. Top Five is a movie that has the perfect balance of humour, emotion and redefining comedy.
Summary: Top Five is a movie that has the perfect balance of humour, emotion and redefining comedy.