Films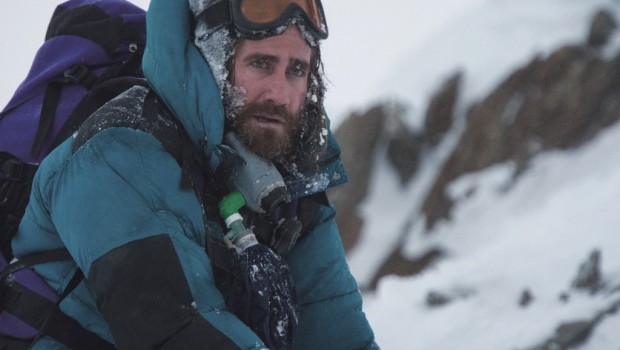 Published on September 16th, 2015 | by admin
TOP FACTS: MOUNT EVEREST to celebrate the film EVEREST!
To celebrate the release of Everest in Australian cinemas on September 17th, here are some compelling facts about the world's most famous peak:
Everest was originally known as Peak XV, renamed in 1865 in honour of the Surveyor General of India, George Everest.
Everest is about 60 million years old and rises 40cm each century, or 4mm each year.
The lowest temperature on the peak of Everest is -40°C with wind chill -60°C.
844m of Everest is in the 'death zone'. The 'death zone' in mountaineering is above 8,000m where oxygen is insufficient to sustain human life.
There are two main ways up Everest. The Southeast Ridge from Nepal (the more popular and easier route) and the North Ridge from Tibet, China.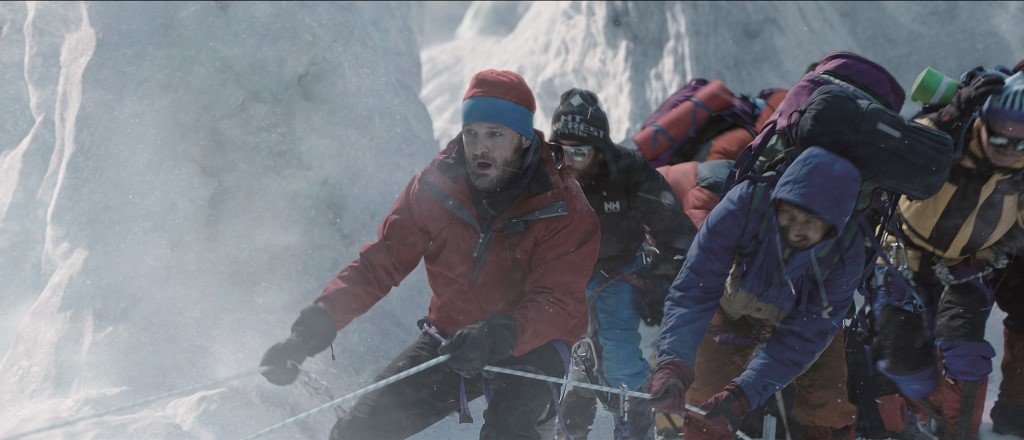 There have been over 5,000 summit climbs of Everest by over 3,000 people. About 1 in 15 people die attempting to reach the Everest summit (over 200 deaths to date).
The most dangerous area on Everest is the Khumbu Ice Fall. The biggest causes of death on Everest are avalanches, followed by falls.
The first confirmed ascent of Everest was in 1953 by New Zealander Edmund Hillary and Nepalese Sherpa Tenzing Norgay. The first female to ascent Everest was in 1975 by Junko Tabei from Japan.
The first summit to Everest without bottled oxygen was in 1978 by Reinhold Messner (Italy) and Peter Habeler (Austria), in May 1978.
Bear Grylls was the youngest Brit to summit Everest in 1998 at age 23.
The first tweet from Everest sent by Kenton Cool in 2011 — "Everest summit no 9! 1st tweet from the top of the world thanks to a weak 3G signal"
The oldest male Everest summit climber was 80-year-old Yuichiro Miura from Japan in 2013.Oldest female Everest summit climber was Tamae Watanabe, 73, from Japan in 2012.
Largest group to climb Everest was a 410-member Chinese team in 1975.
The average Everest summit expedition costs approximately $30,000 USD per person including sherpas. An expedition averages 2 months, including getting there and back and acclimatisation.
Sherpas are hired to carry kit on Everest. They are a nomadic people of eastern Nepal, who also use "Sherpa" as their last name. Usually their first name is the day of the week on which they were born.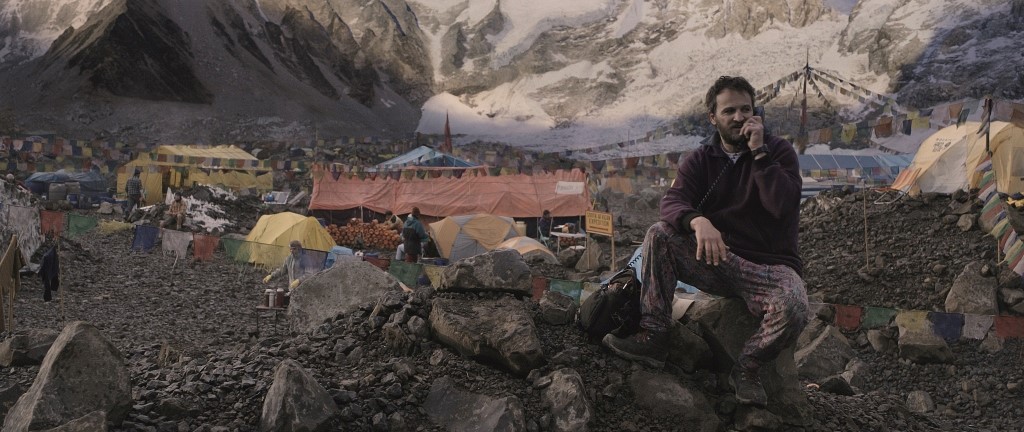 Source: China Highlights.com
Want to know more?
Listverse
http://listverse.com/2014/05/07/10-things-you-might-not-know-about-mount-everest
Telegraph
http://www.telegraph.co.uk/travel/activityandadventure/10079261/Everest-Sixty-fascinating-facts.html
Snowbrains
http://snowbrains.com/brain-post-10-interesting-facts-about-mount-everest
Curiosity Aroused
http://www.curiosityaroused.com/nature/mt-everest-facts
List25
http://list25.com/25-crazy-facts-that-will-make-you-want-to-climb-mount-everest/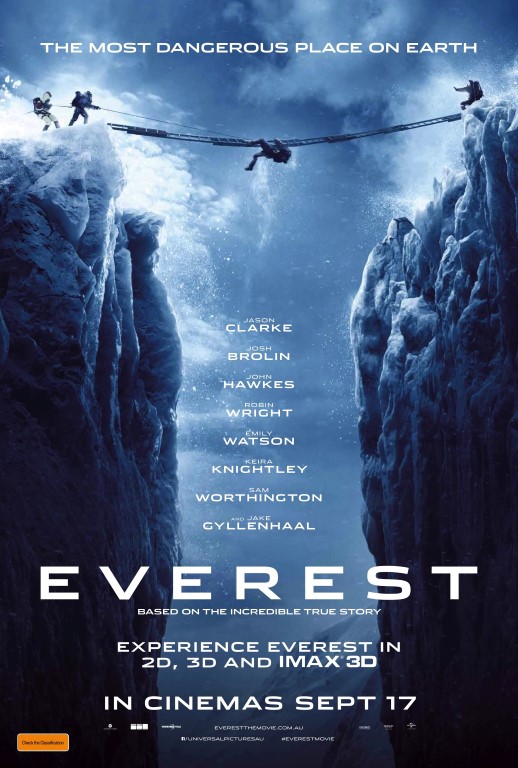 The film is inspired by the incredible events surrounding an attempt in 1996 to reach the summit of the world's highest mountain, Everest documents the awe-inspiring journey of two different expeditions challenged beyond their limits by one of the fiercest blizzards ever encountered by mankind. With friendships forged through hardship and strife—and their mettle tested by the harshest elements found on the planet—the climbers face nearly impossible obstacles as a lifelong obsession becomes a monumental struggle for survival.