Events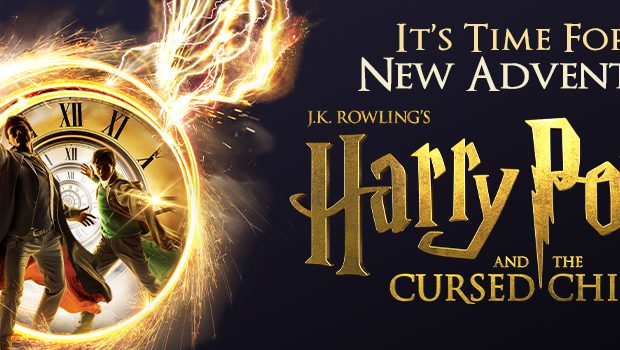 Published on September 20th, 2022 | by Adrian Gunning
TOP 5 WAYS TO SEE HARRY POTTER AND THE CURSED CHILD
As Melbourne emerges from winter hibernation, there's never been a better time to head to the theatre and experience the magic of Harry Potter and the Cursed Child. Here are the top 5 ways to book like a wizard!
1. Victorian Entertainment Program – 25% cashback 
The Victorian Entertainment Program is back, with Harry Potter and the Cursed Child ticket holders eligible to claim 25% cashback on their purchases up to a total of $125.
•   Book your tickets to Harry Potter and the Cursed Child via ticketek.com.au
•   Visit the Victorian Entertainment Program website www.vic.gov.au/victorian-dining-and-entertainment-program
•   Claim your saving by submitting your receipt, contact information, bank details, date of purchase and total bill amount
2. Best value midweek tickets
Access great seats from just $56.90 for all midweek evening performances on Tuesday-Thursday evenings. Or if you prefer a matinee, three 1pm performances have been added on 19 October, 2 November and 14 December 2022.
3. Four ticket package
Groups of four can save $20 per ticket across Level 1 & 2 seating on Tuesday, Wednesday, Thursday & Sunday evenings, making Harry Potter and the Cursed Child the perfect school holiday outing.
4. TodayTix Lottery
Every Friday, TodayTix releases 40 tickets for some of the very best seats in the theatre at just $40 for every performance of Harry Potter and the Cursed Child for the following week. Submit your entry from 12:01am Monday to 1:00pm Friday for your chance to win!
5. The VIP Experience
Upgrade your theatre experience and treat yourself to a night to remember with a Marriner Group VIP Experience including:
•    Premium seating and priority queuing at theatre bars
•    A souvenir program per couple
•    Premium chocolates per person
•    1 beverage + 1 ice cream voucher per person
VIP tickets are available to book via Ticketek six weeks ahead of the selected performance.
"Jam-packed with spectacle and surprise"
★★★★★ – Time Out
"Must-see entertainment"
★★★★★ – Limelight
"Enthralling theatre"
★★★★ – The Age
"Long may it cast a spell at the Princess"
– Herald Sun
Originally a two-part epic event, Harry Potter and the Cursed Child is now reimagined as a fast-paced, one-part play, so audiences can experience the full spectacular in one sitting and with just one ticket in hand.
Melbourne's Princess Theatre is the home of Harry Potter and the Cursed Child in Australia, having undergone a $6 million renovation in 2018 to house the extensive technical wizardry seen on stage.
Earlier this year, the show broke the record for most tickets sold of any stage play in Australia, selling over one million tickets. An estimated 326,500 people saw the show in its first year, topping any previous record set by a stage play in the history of Australian theatre, with over half of these attendees made up of first-time theatregoers.
Harry Potter and the Cursed Child is the eighth story in the Harry Potter canon and the first Harry Potter story to be presented on stage. The play holds a record 60 major honours, with nine Laurence Olivier Awards including Best New Play and six Tony Awards® including Best New Play and has been seen by millions of people worldwide.
Based on an original new story by J.K. Rowling, Jack Thorne and John Tiffany, Harry Potter and the Cursed Child is a play by Jack Thorne, directed by John Tiffany.
Harry Potter and the Cursed Child features movement by Steven Hoggett, set by Christine Jones, costumes by Katrina Lindsay, music & arrangements by Imogen Heap, lighting by Neil Austin, sound by Gareth Fry, illusions & magic by Jamie Harrison and music supervision & arrangements by Martin Lowe. International Casting Consultant is Jim Carnahan (CSA) and Australian casting by Janine Snape (CGA). Executive Producer of the Australian production is Michael Cassel.
Harry Potter and the Cursed Child is produced by Sonia Friedman Productions, Colin Callender and Harry Potter Theatrical Productions.
Harry Potter and the Cursed Child is supported by the Victorian Government's annual Major Events Fund, through Visit Victoria.