Events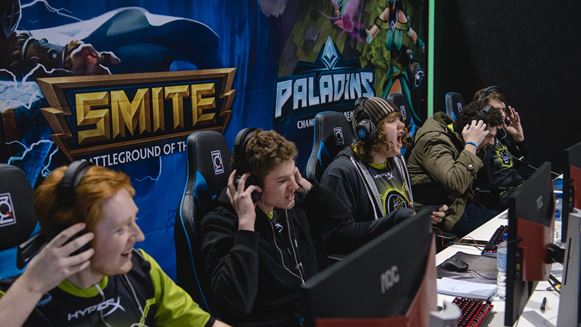 Published on October 3rd, 2017 | by admin
Top 4 SMITE Teams Qualified for Hi-Rez Oceania Championships at PAX Australia
October 3, 2017 – Melbourne, Australia – The best SMITE teams in Oceania will participate in the Split 3 finals on the PAX Arena Stage at PAX Australia at the end of this month for the $35,000 prize pool and their chance to represent the region in the SMITE World Championships at Hi-Rez Expo.
Legacy Esports, Scylla Esports, and Dark Sided finished in top 3 at the end of the regular split. Sin Gaming, although placing 5th, managed to fight their way through the gauntlet and secure their spot at the LAN finals.
The SMITE teams attending PAX Aus 2017
The SMITE action at PAX will be intense and any team could take the glory, prizes and be representing Oceania on the world stage at HRX in Atlanta, Georgia, in January 2018.
The broadcast schedule is as follows:
SMITE Semi Finals – 6pm Friday 27 October
SMITE Grand Finals – 6pm Saturday 28 October
The finals can be watched at:
https://www.twitch.tv/HiRezTV
https://www.twitch.tv/paxarena