Events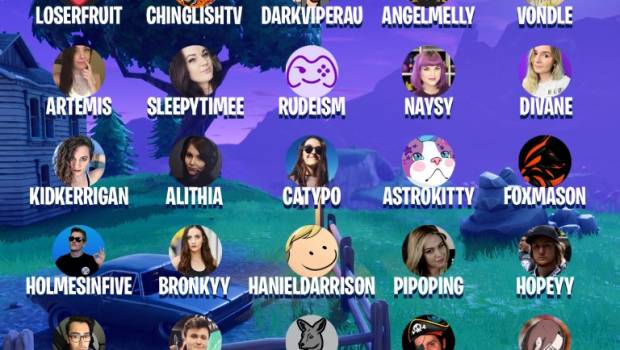 Published on May 25th, 2018 | by Admin
TONITE! Aussie and Kiwi creators do battle in ANZ Fortnite Friendlies, the most watched videogame on the planet
ANZ's Second #FORTNITEFRIENDLIES event is live on Twitch.tv tonight from 8pm
Epic Games and Double Jump Communications are gearing up to bring another Fortnite Friendly to Australia and New Zealand. Fortnite Battle Royale is the most popular game on Twitch, with 7 billion minutes watched in April alone! One hundred players enter, but only one player or squad can survive, scoring a coveted Victory Royale. The next ANZ Fortnite Friendly with take place TONIGHT Friday 25 May, from 8PM to 10PM AEST.
For the first time, ANZ Fortnite Friendly  will feature  Squad Leaders; content creators who've been selected to lead their teams in the event. Squad Leaders will be choosing players for their four player squads, and announcing their roster and team name on their social channels during the week, using the the hashtag #FortniteFriendlies. Among the 25 leaders will be LoserFruit, ChinglishTV, AngelMelly, and DarkViperAU.

Look out for highlights and awesome moments throughout the night and post event on creator channels.

The first ANZ Fortnite Friendly  held in mid April saw over 85 ANZ creators take part, with some Twitch streamers experiencing increased average viewers of seventy-five percent. This second event, with the involvement of 25 hungry Squad Leaders is going to be epic!

Catch all the action live on Twitch.tv via each Squad's channels on Friday 25 May, from 8PM to 10PM AEST.