Games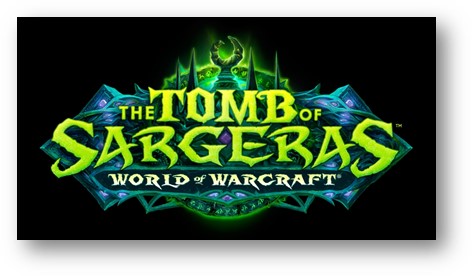 Published on June 28th, 2017 | by Admin
Tomb of Sargeras Raid Finder Wing 1 and Mythic Difficulty now Live!
World of Warcraft's latest content update, Patch 7.2.5, introduces new raid, the Tomb of Sargeras. Within, players do battle against nine brutal bosses, culminating in the opportunity to confront Kil'jaeden the Deceiver, and bring an end to the Legion's invasion of Azeroth. Tomb's most accessible difficulty level (Raid Finder – Wing 1 – Gates of Hell – featuring Goroth, Harjatan, and Mistress Sass'zine) and its most challenging mode (Mythic) unlock today, and are now available to tackle.
Below are the unlock timings for the remaining Raid Finder wings:
Wednesday, July  12 AEST/NZST – Raid Finder Wing 2 – Wailing Halls (Demonic Inquisition, Sisters of the Moon, Desolate Host) Opens
Wednesday, July  26 AEST/NZST – Raid Finder Wing 3 – Chamber of the Avatar (Maiden of Vigilance, Avatar of Sargeras) Opens
Wednesday, August  9 AEST/NZST – Raid Finder Wing 4 – Deceiver's Fall (Kil'Jaeden) Opens
Other key features of Patch 7.2.5 include:
Relive the Many Deaths of Chromie (and Save Her!) – Chromie of the Bronze Dragonflight has been assassinated! Luckily she commands the power of time itself, so stuff like this isn't permanent. Help Chromie uncover the mystery of who wants her out of the picture—and help her break free from this unpleasant time loop—in this fun questline with new twists and turns every playthrough.
Return to the Black Temple with Timewalking – Gather your friends and guildmates to relive a key moment in the story of the Burning Legion with our first-ever Timewalking raid: the Black Temple. Earn classic loot powered up for current content, and add the Warglaives of Azzinoth to your Demon Hunter's arsenal. Black Temple Timewalking will be available whenever Burning Crusade Timewalking is active. *This challenge is not for the faint of heart, so you will want to attempt with a pre-made group.
New Events and Mini-Holidays

Trial of Style – Gather your friends to judge—and be judged—in this transmog fashion contest.
Auction House Dance Party – Watch out: one of your faction's major auction houses is about to get funky.
Moonkin Festival – Travel to Moonglade and build a bond with a moonkin hatchling.

Pet Battlers! – Now that you've conquered the Wailing Caverns, prepare for the Deadmines (pet battle dungeon, of course).
Darkmoon Faire – The forsaken band, Blight Boar, is in town! While enjoying their sweet death metal, go toe-to-toe with the Death Metal Knight itself!
And more!
To get the full details, watch the Patch 7.2.5 Survival Guide here: https://www.youtube.com/watch?v=U3DOkJ-_2ag
Separately, be sure to check out the Tomb of Sargeras raid preview: https://worldofwarcraft.com/en-us/news/20783382/raid-preview-schedule-tomb-of-sargeras