Games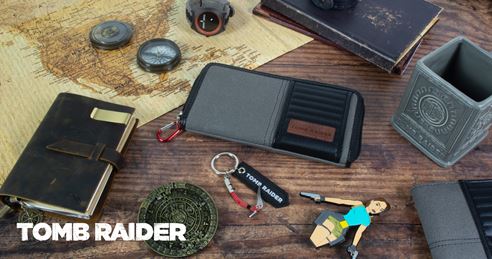 Published on August 3rd, 2018 | by Admin
Tomb Raider official merchandise revealed
Just a quick one – we at Numskull Designs proudly revealed our official Tomb Raider merchandise range today!
Releasing on September 14 to tie-in with the launch of Shadow of the Tomb Raider, the range is currently available to pre-order from Geekstore worldwide, and will later be available at many international high street and online retailers, including Amazon, GAME, GameStop, and more.
Shadow of the Tomb Raider is represented in the product range by an awesome 3D Mayan Ruins mug, wallets, purses, hoodies, snapbacks, watches, candles, messenger bags, and more.
There's also something here for classic fans, with an iconic Lara Croft collectible pin badge, and a must-have set of coasters that look just like the original PS1 game boxes.