Events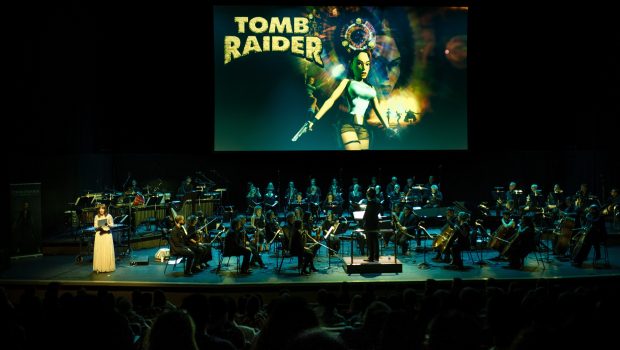 Published on November 21st, 2018 | by Admin
TOMB RAIDER LIVE IN CONCERT : MELBOURNE APRIL 7, 2019
One of the most loved and celebrated video game franchises, TOMB RAIDER will take to the stage in Melbourne on 7th April 2019 when the music from the game's original trilogy – Tomb Raider (1996), Tomb Raider II (1997) and Tomb Raider III (1998) – will be played live by a 45 piece orchestra conducted by Australian Jessica Gethin and a 26 voice orchestra.
Fans will relive Lara Croft's thrilling adventures with in-game highlights projected on the giant screen as her journey unfolds.  Composer Nathan McCree will be in Australia when this live music event makes its stage debut in Australia.
Tomb Raider is one of the most popular video game titles of all time and introduced the world to the English aristocrat and adventuring heroine, Lara Croft.  Since the first title appeared in 1996, the games have sold over 63 million copies worldwide.  Tomb Raider was one of the pioneers of the action-adventure gaming genre and Lara Croft became one the most recognisable pop culture and gaming characters.  Tomb Raider moved onto the big screen with feature film versions of Lara Croft's Tomb Raiding adventures – with Angela Jolie and most recently Alicia Vikander, inhabiting the role of Lara.
Hear the action-packed music that helped shape and create the iconic superheroine Lara Croft and the Tomb Raider series and celebrate one of the biggest computer game franchises in the world.
 Tim Woods, Dale Harrison, Andrew Penney & EDEN Films Presents
TOMB RAIDER LIVE IN CONCERT
SUNDAY 7TH APRIL, 2019
Hamer Hall, Melbourne Arts Centre