Films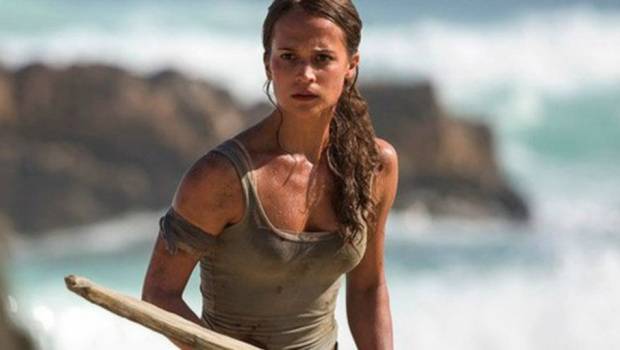 Published on March 19th, 2018 | by Tim Cooper
Tomb Raider – Film Review
Reviewed by Tim Cooper on the 18th of March 2018
Roadshow presents a film by Roar Uthaug
Produced by Graham King
Screenplay by Geneva Robertson-Dworet and Alastair Siddons
Starring Alicia Vikander, Dominic West, Walton Goggins, Daniel Wu and Kristin Scott Thomas
Music by Junkie XL
Cinematography George Richmond
Edited by Stuart Baird and Michael Tronick
Running Time: 118 minutes
Rating: M
Release Date: the 15th March 2018
English heiress and fearless explorer Lara Croft has been gracing various screens since the mid-nineties. She leapt onto video game sets to become the gun-toting female counterpart to the iconic Indiana Jones franchise. In country-hopping adventures, Lara ran, jumped and shot her way through several successful video games. Angelina Jolie then portrayed Lara in her first live-action film, Lara Croft: Tomb Raider (2001), followed by the infamous shark-punching sequel, Lara Croft: Tomb Raider – Cradle of Life (2003).
As gaming systems progressed in terms of graphics, gameplay, and, most importantly, story, the Tomb Raider games struggled to keep pace with each new generation. The series quickly became outdated, particularly amongst more impressive and cinematic adventures, including Naughty Dog's Uncharted series. In 2013, game developer Crystal Dynamics and Square Enix rebooted the Tomb Raider franchise.
The new Tomb Raider offered an engaging origins story. A young and inexperienced Lara was thrown into chaos and danger before developing her skills as a survivalist. While shipwrecked and stranded on a remote island, she was hunted by a cult and learnt to fight, explore and survive under extreme duress and harsh environmental conditions. The rebooted Tomb Raider game was a well thought out, gritty and sometimes gruesome game—a fitting update for a widely loved character.
Comparatively, the latest instalment in the Tomb Raider film franchise is itself another reboot of a popular film franchise. Simply named "Tomb Raider" and carrying many similarities in story and style to the 2013 game, the new Lara is also an inexperienced explorer who is thrust into danger and must learn to fight and survive.
Alicia Vikander (Ex Machina, 2015) plays Lara Croft with class, tenacity and well-measured vulnerability as the character progresses through her personal and physical obstacles. With a pen in her hand and only moments from signing a will, Vikander's Croft receives a cryptic message. It links the disappearance of her father (The Wire's Dominic West) to the mythical Queen of Yamatai. The legend told of a queen so powerful she held the power of life and death in the palm of her hand.
Refusing to believe her father has perished during his attempted unveiling of this ancient mystery, Lara traces the last known steps of his journey to a dangerous island off the coast of Hong Kong. In a battle to survive, she must first discover if she has any hope of finding the truth behind her father's disappearance.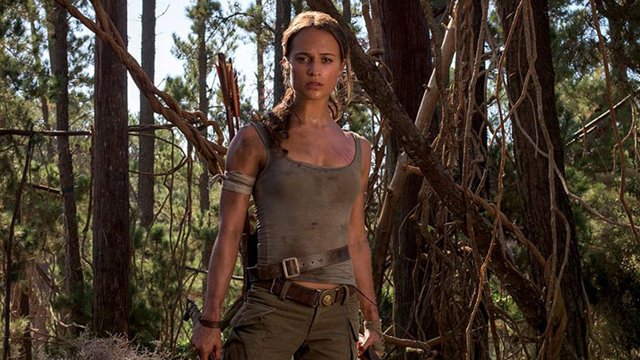 Throughout the film, scenes are set up to challenge Lara on her quest and then transform her into the Tomb Raider everybody knows and loves. These challenges are predictable to anyone who has played the games. While they are thrilling to watch, they seem forcibly written into the action set pieces to please fans of the video games. When Hollywood realises you can't appease an entire fan base by including all game aspects in a film adaptation, this ailing sub-genre will enter a more resolute and artistic place.
Most of the supporting performances are strong when given proper screen time. The standouts are born bad guy Walter Goggins (The Hateful Eight, 2015), and Dominic West. Unfortunately, the other performances are left in the wake of a script that has too many loose ends. Daniel Wu, who plays Lu Ren, starts as a pivotal character and integral to Lara's success, only to be left in the jungle with little to do.
The script is the weakest part of Tomb Raider. Incorrectly advertised as a fight for survival, the film is bogged down in sentiment. Lara's journey to become the Tomb Raider becomes a subplot and secondary to the quest to find her father. The film is weighed down like a lead balloon by unnecessary flashbacks that add heavy sentiment to the father-daughter relationship.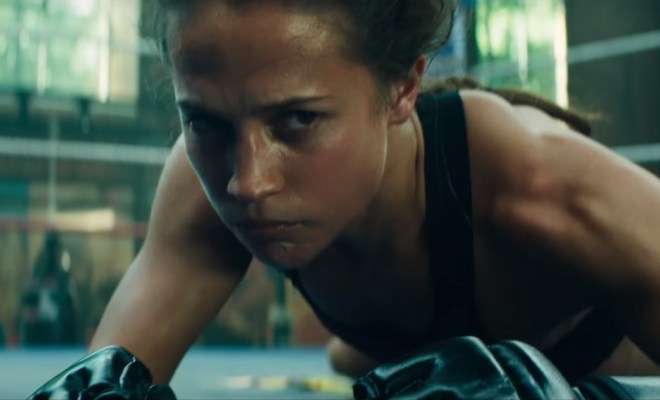 To make an origins story built firmly from grit into a more family-friendly film, the studio has severely misjudged the evolution of Lara Croft and the film's target audience. Tomb Raider's action sequences also pander towards fans of the video games and fail to progress the plot. Some set pieces are a waste of time in drawing the audience in, including the most uninteresting and unnecessary bicycle race ever committed to film.
Unforgivably, Lara is given little time on her own. Left stranded on the island, there are only two scenes by herself before male characters enter the film. This is a wasted opportunity to see Lara (and the talented acting skills of Vikander) pitched against the elements alone as she battles the rising odds to survive.
Tomb Raider is not the rugged Lara Croft adventure we have been waiting to see. This is a confused adventure film that's unable to let audiences in on the fun due to the tight emotional restraints and motivations given to our hero. Vikander is an excellent choice for the lead, but she is given so little time alone that the audience is left wanting more. With the final scenes being obvious sequel bait, and hammered in harder than anything Marvel has teased, Tomb Raider leaves the audience lightly entertained but unfortunately waiting for another sequel.
Summary: Tomb Raider is not the rugged Lara Croft adventure we have been waiting to see. This is a confused adventure film that's unable to let audiences in on the fun due to the tight emotional restraints and motivations given to our hero.