Interviews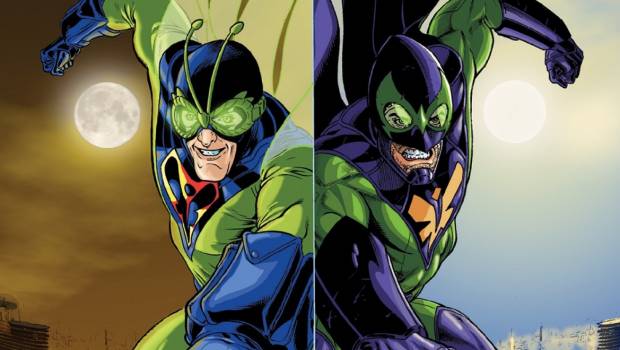 Published on September 10th, 2018 | by Dana Folkard
TOM PEYER INTERVIEW – THE WRONG EARTH
Shiny new publisher AHOY Comics launches September 12 with a dark satirical superhero comic called The Wrong World. Penned by Tom Peyer, with art by Jamal Igle, the story explores the gritty tale where two superheroes from parallel worlds unexpectedly trade places.
Tom Peyer, best known for his work at DC/Vertigo, took the time to chat to Impulse Gamer about his exciting new endeavour, where he talks about the characters, the challenges, AHOY Comics and much more!
The Wrong Earth is a different kind of superhero story. Can you tell us a little bit about it?
Dragonflyman is an old-fashioned, upstanding crime-fighter in a relatively peaceful world where the bad guys rarely commit worse crimes than robbery.. On another earth the vigilante Dragonfly–a grittier, more modern version of the same character–uses ultraviolent tactics against maniacal killers and corrupt authorities. When the two heroes become trapped on each other's worlds, they have to survive situations where even the good guys don't share their values.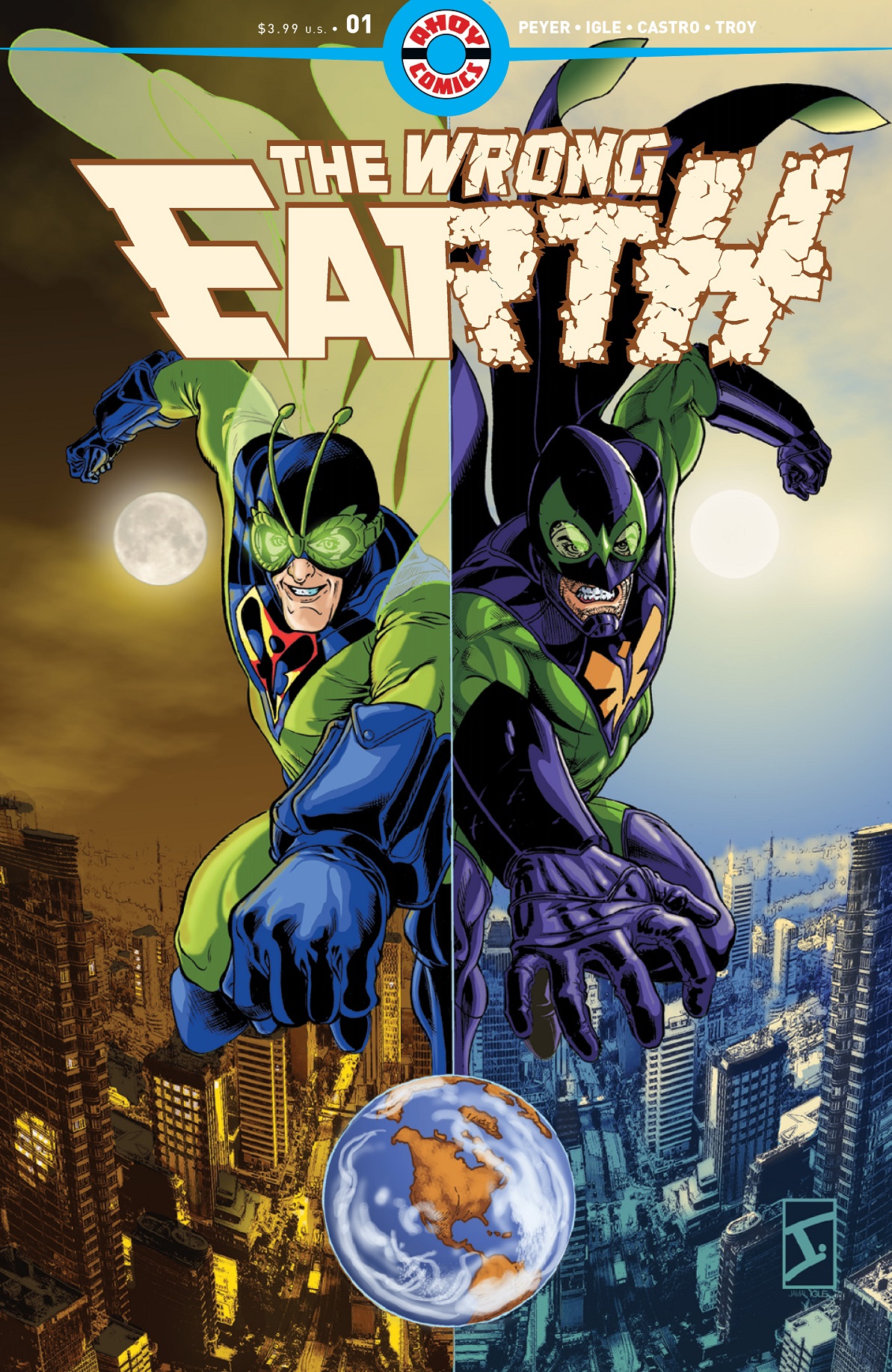 I've heard this story described as superhero satire. Is it all just laughs, or is there a dark side to this story as well?

I think readers will get some laughs out of THE WRONG EARTH, but it's not what you'd call a comedy. I like to set up absurd situations and play them as straight as possible. HIGH HEAVEN, my series with Greg Scott that ships a couple of weeks later, takes the same approach. It's about a guy who dies and goes to heaven, where everything is terrible and everybody hates him. It's as ridiculous as I can make it, but I dare you to find a joke. On the other hand, EDGAR ALLAN POE'S SNIFTER OF TERROR, one of our October launches, is chock full of cheap laughs.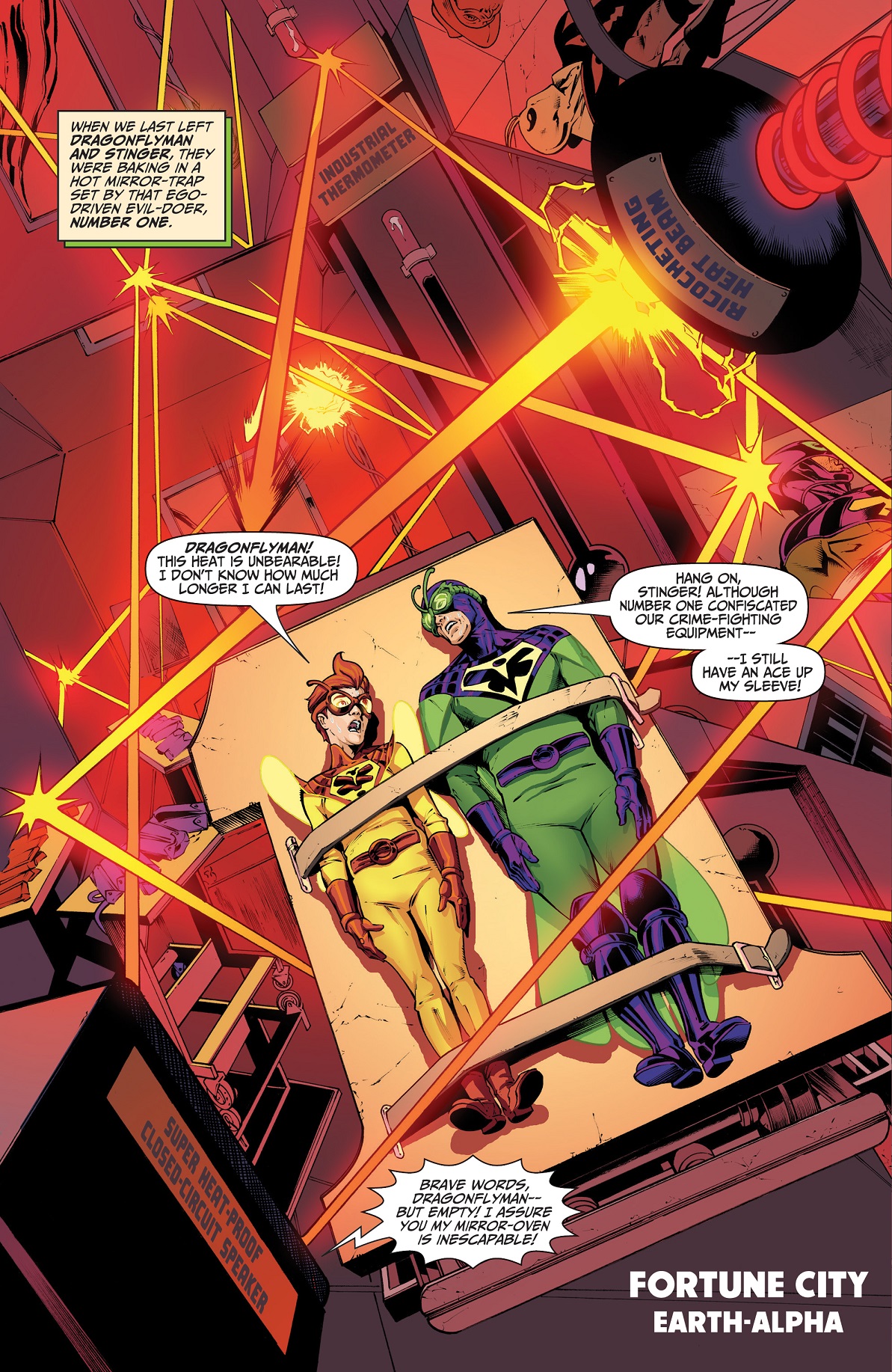 Did you encounter any difficulties when writing about these two very different characters?
Yes! I'd be wracking my brain thinking of a way to get, say, Dragonfly out of a scrape, then remember that it's Dragonflyman who's in that situation. This happened more times than I am prepared to admit.
 New independent publisher, AHOY Comics, is launching with this September with The Wrong Earth. They are offering fans a different comic
experience in the form if a "comic book magazine" with additional material with each issue. Can you reveal a little of what additional goodies people can expect when they purchase issues of The Wrong Earth?
In the first issue, we have a text story by Grant Morrison, illustrated by Rob Steen. We also have a short comics story starring Dragonflyman's sidekick Stinger, written by Paul Constant with art by Frank Cammuso. And we have interviews with WRONG EARTH artist Jamal Igle and writer/editor Stuart Moore, whose CAPTAIN GINGER, about cats on a starship, launches from us next month. A single-panel cartoon by Too Much Coffee Man's Shannon Wheeler rounds out the issue.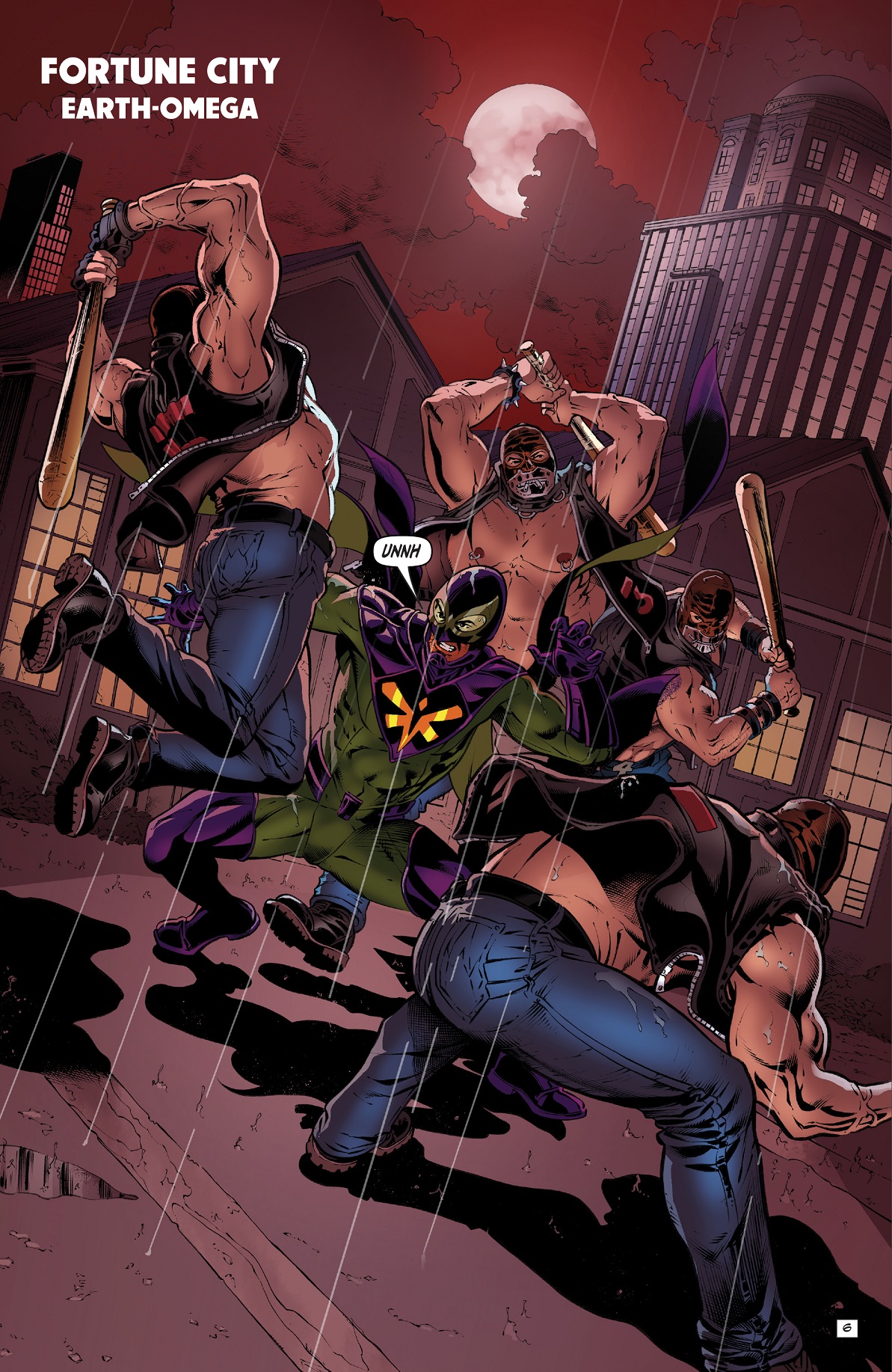 Every AHOY series will have backup comics, prose stories, humor pieces, interviews, and/or poems. They're a pretty good deal for people who like to read.
New comic from a new publisher. Pretty exciting stuff. What was it about AHOY that made you go with them?

There is a tremendous amount of support for creative people at AHOY. The comic is the thing, and everything we do is in service to that.
Finally, the talented Jamal Igle lends his artistic abilities to visually imagine this world. How would you describe his art style?
Jamal's art is appealing to look at. It's ambitious. There's a lot of solid and convincing world-building. You can feel the tremendous amount of energy he puts into THE WRONG EARTH. It's everything you want.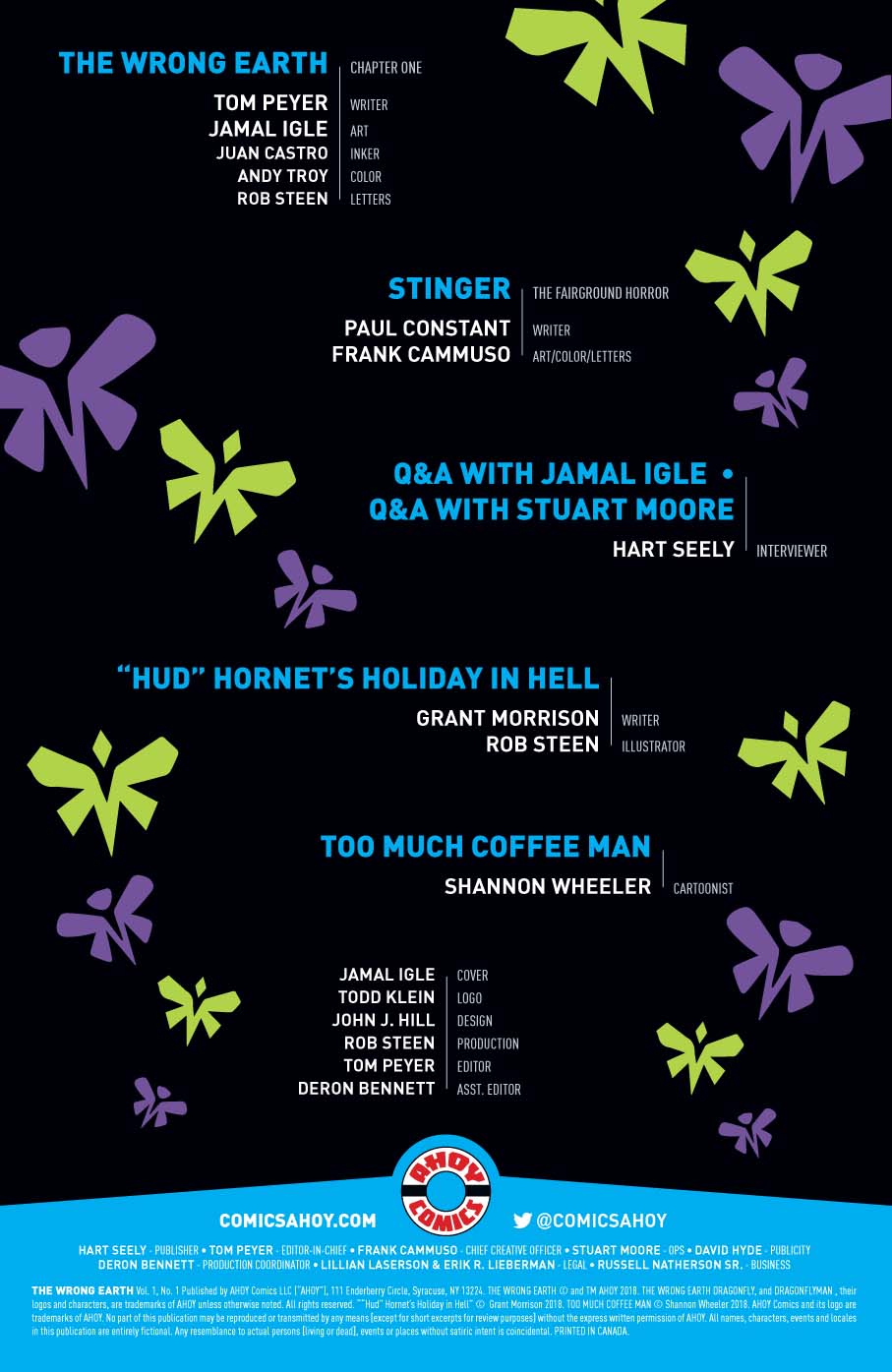 The Wrong Earth #1 will be available for purchase on September 12, 2018. Check out AHOY Comics for more details.