Comics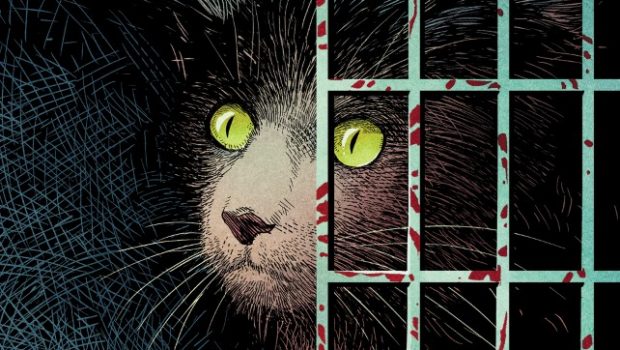 Published on August 25th, 2023 | by Adrian Gunning
Tom King and Peter Gross Team Up for the First Time at BOOM! Studios
Multi-Eisner-winning, New York Times bestselling writer Tom King (The Human Target, Mister Miracle), Eisner-nominated industry titan Peter Gross (Lucifer, American Jesus), Eisner-nominated colorist Tamra Bonvillain (Once & Future, World's Finest), and Eisner-nominated letterer Clayton Cowles (Strange Adventures, Die) team up for the first time at BOOM! Studios for a modern retelling of the timeless Orwellian allegory in ANIMAL POUND this Winter.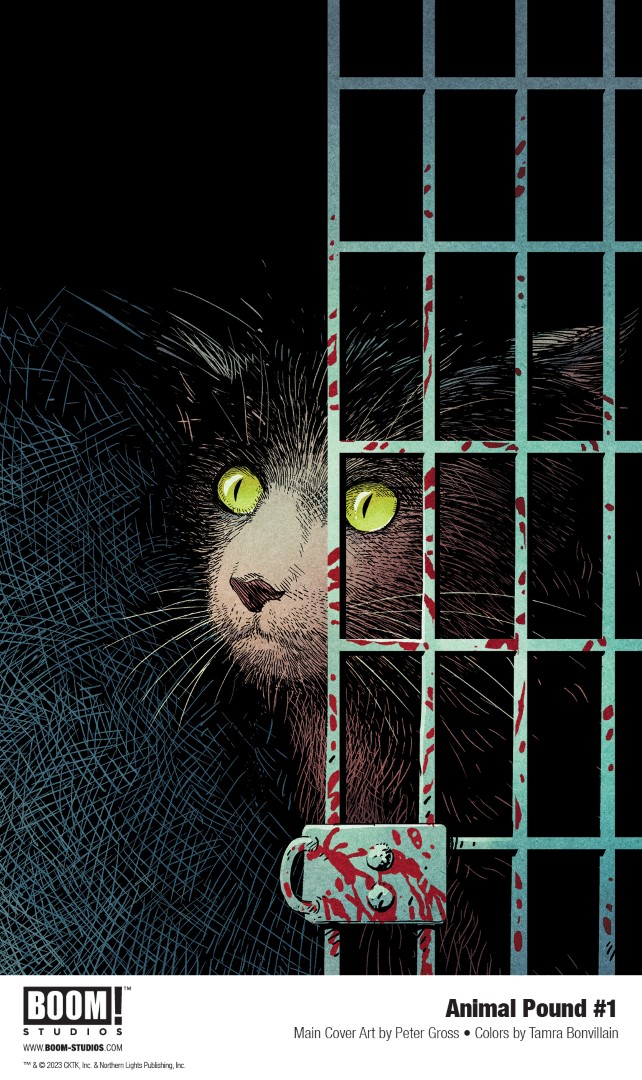 When animals grow tired of being caged, killed, and sold off–it's only a matter of time before they've had enough…
After an uprising puts the animals in control of a pound, they quickly find themselves as comrades–united against everything that walks on two legs. But with this newfound power comes a sudden challenge: how best to lay the groundwork for this new democracy.
Visionaries King and Gross give us an updated version of Animal Farm for 21st century America, where a two-party system gives way to fear and facism in this can't-miss event series.
ANIMAL POUND #1 features a main cover by Peter Gross, with variants by Yuko Shimizu (The Sandman: The Dream Hunters), Gabriel H. Walta (Barbalien: Red Planet), Bill Sienkiewicz (Moon Knight), Skottie Young (I Hate Fairyland), and more!
"Animal Pound is the most ambitious story I've ever told, and I feel like a fool for trying to do it," said Tom King. "But the story came to me strong, and with Peter drawing, I know we'll pull it off; we'll make something as insane, stunning, and frightful as the times we live in."
"Tom's pitch for Animal Pound was the best pitch I've ever read (and I've read some great ones!). I was instantly on board and can't wait to see it out in the world!" said series artist Peter Gross.
"Animal Pound isn't just a comic book event – it's a literary event, from four of our medium's boldest storytellers," said Executive Editor Eric Harburn. "Tom, Peter, Tamra, and Clayton know the gravity of following in the footsteps of Orwell, arguably the 20th century's most prescient author. And let me tell you: they are up to the challenge."
ANIMAL POUND #1 will be available in comic shops December 20, 2023 and the ANIMAL POUND #1 Ashcan will be in comic shops November 15, 2023. They are both available for pre-order at your local comic shop. Digital copies can be purchased from content providers, including comiXology, iBooks, Google Play, and Kindle.