Comics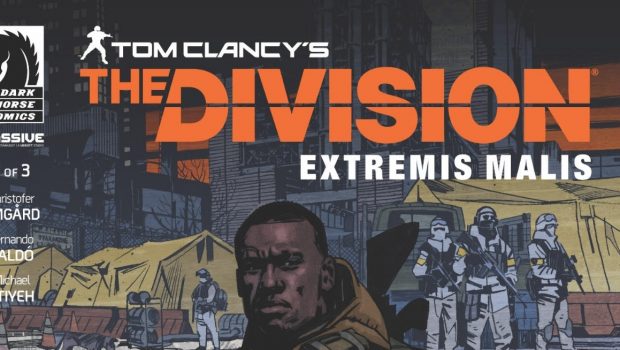 Published on January 7th, 2019 | by Jeremy Carr
Tom Clancy's The Division: Extremis Malis #1 Review
Summary: Dark Horse attempt to expand the universe of Tom Clancy's The Division.
In 2016, Ubisoft, along with a few other developing companies, released the video game The Division to the PC, PS4 and Xbox One. The game was a financial success for the company and spawned a following of fans that where enthralled by the story and game play mechanics. With help from Dark Horse Comics, fans can get more stories from the Franchise they love. This review is over issue one of a three part story called Extremis Malis, and if issue one is any kind of indication of where Dark Horse plans on taking this story, then I'll just stick to the games.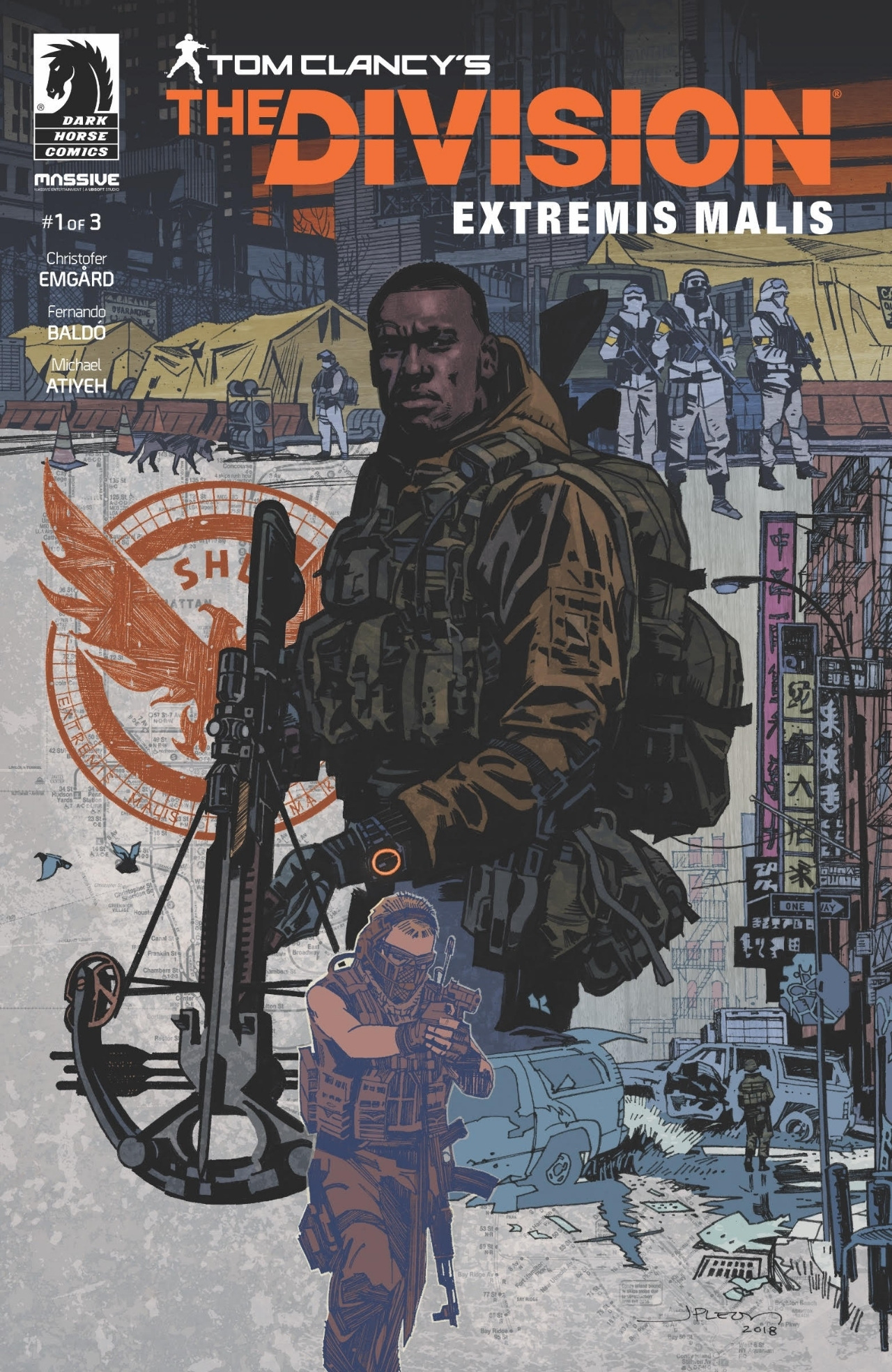 I am a huge fan of The Division and really looked forward to this story, but I couldn't get one thought out of my head while reading this… "Meh…" The story follows Division Agent Caleb Dunneas he tracks down a weapons supplier rumored to be Aaron Keener. If the name Keener doesn't mean anything to you, he was the main protagonist of the game. So the story does give a nice little name drop to get the fans going as a lot of his story is still an enigma, however that is short lived when we find out that it's not him.
The story tries giving the feeling of the game but to be honest, it was just flat out boring. The characters are just so flat and so devoid of emotion. Dunne experiences the loss of a friend in the first act of the story and I found myself not even caring. Dunne just doesn't give you that feeling of actual loss or any emotion for that matter. The action sequences are lazily done and even at one point unbelievable. For example, Dunne is supposed to be a "good shot" but cannot hit a person from across a room, and it wasn't even a big room! We get all of this then the issue finds one last way to really ruin any suspense or enjoyment. The narration… It was absolutely awful and, for most of the story, it wasn't even needed. It really felt like it just slowed the story down than really add to it at all.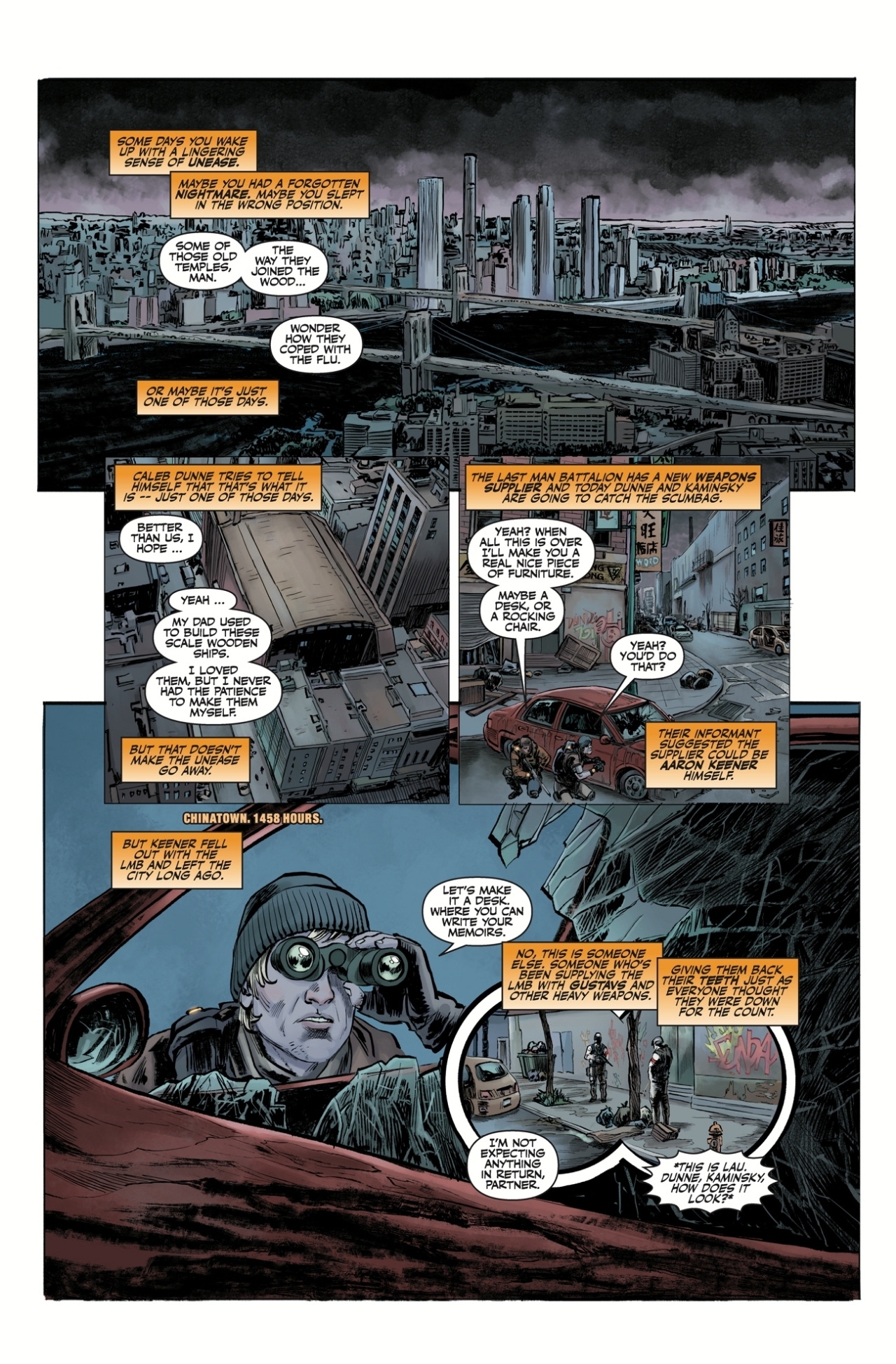 Finally, I will talk about the artwork: to go along with the rest of the story, it just felt rather flat. It's not to say it was bad, but it wasn't really good either. Some pages looked really good while others really left much to be desired.
If you are a fan of the Division and you are looking for a little fix to get you by until Division 2 launches, it might be enough. However, if you know nothing about the story of The Division, then I would say this is a hard pass for you. I'm giving this issue 2.5 stars out of 5.