Games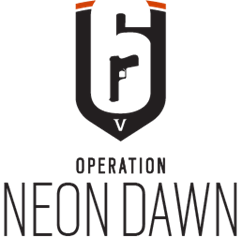 Published on December 2nd, 2020 | by Admin
TOM CLANCY'S RAINBOW SIX® SIEGE XBOX SERIES X | S AND PLAYSTATION®5 VERSIONS ARE NOW AVAILABLE, ALONGSIDE OPERATION NEON DAWN LAUNCH
Today Ubisoft announced that Tom Clancy's Rainbow Six® Siege is now available on PlayStation®5 and Xbox Series X | S in up to 4K and 120 FPS with render scaling, at the same price as the current-gen version. All current game owners can get the next-gen version of the game on the same family of devices at no additional cost*. Rainbow Six Siege also features cross progression and cross play within the same family of consoles. This series of enhancements aims to leverage the key possibilities offered by the new generation of consoles to offer the highest quality experience for console players.
In addition, Operation Neon Dawn, the final season of Tom Clancy's Rainbow Six Siege Year 5, is now available on PlayStation®4, PlayStation®5, Xbox Series X | S, the Xbox One family of consoles and Windows PC, including UBISOFT+, the Ubisoft subscription service.** This new season brings new features such as Aruni, a brand-new Operator, the rework of the Skyscraper map as well as new accessibility settings.
Owners of the Year 5 Pass can play with Aruni immediately, while other players can unlock her with Renown or R6 Credits starting December 9. New seasonal content, including the Skyscraper map rework, are available for free to all players. Year 5 Season 4 also welcomes the Battle Pass, available now through February 22nd.
Equipped with an original gadget called the Surya Gate, Aruni can deploy laser gates on walls, hatches, doors, and windows. Those gates damage Attackers and their utility but turn off to allow defenders to access when near. The gate is intended as an obstacle, zapping all drones, projectiles and damaging attacking Operators. Aruni comes with a P10 RONI or a MK 14 EBR as a primary weapon, and a PRB 92 as a secondary weapon.
In addition to this new Operator, players can now discover a reimagined Skyscraper map, which has been newly reworked with three major objectives. The first is driving Attackers inside by lowering the number of balconies and relocating them to remove some of the crossfire players could create previously from outside. An entirely new rotation between the two sides of the building on the second floor was also added. Lastly, the bombsites have been balanced to make them all more competitive.Operation Neon Dawn also marks the launch of the Sixth Guardian program, in which certain seasons have a limited-time bundle dedicated to a different charity. As of today, Rainbow Six Siege players can purchase a bundle with a uniform, weapon skin, charm, and headgear for Doc. One hundred percent of net proceeds, with a minimum of $6 USD per bundle sold, will be donated to The AbleGamers Charity. AbleGamers is a U.S.-based nonprofit organisation that aims to support players with disabilities by providing gamers with the tools they need to enjoy their playing experience and by promoting inclusion in the video game industry.
For more information about Tom Clancy's Rainbow Six Siege, please visit rainbow6.ubisoft.com.