Games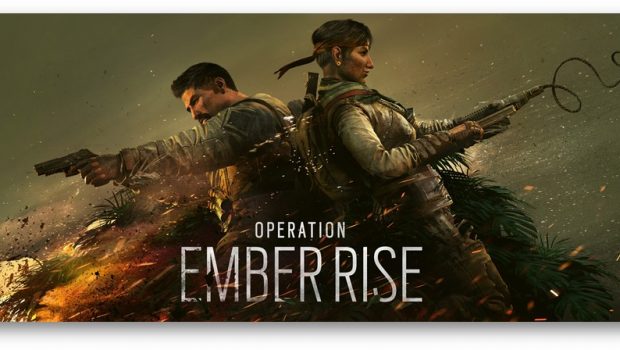 Published on September 12th, 2019 | by Admin
TOM CLANCY'S RAINBOW SIX® SIEGE OPERATION EMBER RISE IS NOW AVAILABLE
Today, Ubisoft announced that Operation Ember Rise, Season 3 of Year 4 of Tom Clancy's Rainbow Six® Siege, is now available for PlayStation®4 computer entertainment system, Xbox One and Windows PC. Operation Ember Rise brings two new Operators, Amaru from Peru and the Mexican Goyo to the game that recently reached 50 million players worldwide. The Kanal map has also been completely reworked to improve playability and aesthetics, alongside many improvements.
Owners of the Year 4 Pass can play with the new Operators immediately while the rest of the players will be able to unlock these Operators starting September 19 using Renown or R6 Credits. Additional seasonal new content, including the Kanal map rework, are available for free to all players.
In Operation Ember Rise, players will meet two new Operators:
Amaru is the new Attacker from Peru. She uses the Garra hook that allows her to grapple onto ledges, balconies, skylights and windows, and hoist herself up in record time. Amaru's opponents now not only have to worry about attacks from above, but also attacks from below. When timed right, hooking the Garra onto a window can result in Amaru's infamous Garra Kick, which instantly takes out an opponent standing behind the window.
Goyo, the new Defender from Mexico can deploy Volcán Shields. Like the ordinary Deployable Shield, the Volcán Shield provides cover and allows Defenders to block pathways, but Goyo turns up the heat with an attached incendiary bomb. From the front there's little indication of which it might be, and Attackers can easily be surprised when the Volcán Shield explodes.
Additionally, Operation Ember Rise includes a complete map rework of Kanal, significantly altering the core gameplay experience with an emphasis on easier rotations. A new bridge has been added to create an alternative path to the objective areas. Additionally, a staircase has been added in both buildings to make vertical movement more accessible and indoor playable areas have been added or extended. Finally, bomb sites have changed: The bomb on Kitchen has been moved to the Security Room, with a brand new doorway connecting it to the Map Room. The site in the Radio Room is now found in the expanded Lounge Room, across the hall from the usual Coast Guard site. Radar and Server remain unchanged, though these areas have been reorganised. Finally, a new pair of sites has been put in. At last, Bomb can be played on Supply Room and Kayak, although the area just outside has been turned into an indoors Diving Room.
Additional Operation Ember Rise updates include the following:
An all-new unranked playlist containing the same rules as Ranked without affecting players' rank or MMR.
An all-new Champions rank
Map rotations have been reworked in Ranked, Casual, and Unranked
Player Behavior updates to combat in-game toxicity
The Operators menu has been reworked
The shop interface has been improved
Finally, new skins have also been added: The Mira Elite skin is an homage to her grandmother's service in hard times, and the Eternal Wind and Eternal Sun weapon skins are inspired by the Aztecs and Inca respectively.
The Mini Battle Pass "Call me Harry" centred around Director of Rainbow, Dr. Harishva "Harry" Pandey, will launch later in the season. Phase 1 of Battle Pass deployment in Rainbow Six Siege, it will last only one week and be completely free. Players will be able to progress through 7 tiers by playing and earning Battle Points. Completing this Pass will award the unique Harry Chibi charm. The Mini Battle Pass is a technical test for the development team and we would love to have the community's feedback about it. Please share your feedback on Twitter, Reddit and R6 Fix.
For more information on Operation Ember Rise season updates, please visit: http://rainbow6.com/emberrise. For more information about Tom Clancy's Rainbow Six Siege, please visit: https://rainbow6.ubisoft.com.