Games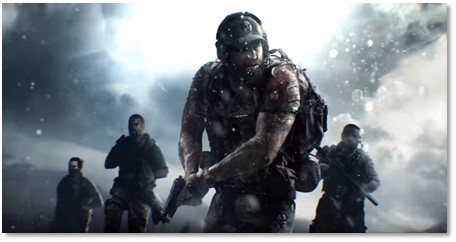 Published on January 24th, 2018 | by Admin
THE TOM CLANCY'S RAINBOW SIX® PRO LEAGUE WILL RENEW ITS FORMULA FOR 2018-2020
Second annual Major event announced – 2018 edition taking place in Paris this August 
SYDNEY, AUSTRALIA — January 24, 2018 — Ubisoft® has announced a new formula for the Tom Clancy's Rainbow Six® Pro League and for all Tom Clancy's Rainbow Six Siege worldwide competitions, from amateur to professional levels, for the 2018-2020 period. A new structure designed to support the growth of the Tom Clancy's Rainbow Six® esports scene after two initial successful years, will kick off on June 2018.
The Tom Clancy's Rainbow Six Pro League itself will be composed of two Seasons, six months each, from June to November and December to May. Each Season will be concluded by Season Finales, where the eight best teams of the Season – two per region: Asia-Pacific, Europe, Latin America and North America – will compete for a prize pool of more than $300,000 AUD. This six months format will start on June 2018, after a season of transition lasting from March to May 2018. This season of transition, our seventh Pro League season, will last 3 months, and a Season Finale will take place in the United States mid-May 2018.
Schedule Sum-up for Year 2018-2019:
Pro League Season 7 (transition season): March-May 2018
Pro League Season 8: June-November 2018
Pro League Season 9: December 2018-May 2019
The Challenger League will have two three-month Seasons per year, starting in September and March. It will also follow the Season 7 (transition season) format.
On top of this, each year will now feature two Majors. In addition to the Six Invitational each February, a "Six Major" tournament will take place in August. The first of these is the Six Paris Major, which will take place in Paris in August 2018. The Six Paris Major and the Six Invitational will grant more than $400,000 AUD and $600,000 AUD prize pools, respectively, with both events featuring 16 of the best teams from all over the world.
Before getting to the Pro League or the Majors, Australian players can compete in the current Rainbow Six Go4, an online community tournament that will determine which 8 community teams will participate in the first Tom Clancy's Rainbow Six® ANZ Cup for 2018, which will commence Wednesday 29th January.
While we detail the future of Tom Clancy's Rainbow Six, Year 2 is still on-going as all top-placing teams in Asia-Pacific, European, Latin American and North American regions will face off again in the second edition of the Six Invitational, which takes place February 13–18, 2018, in Montreal. The Six Invitational 2018 will determine the world's best players of Year 2 as they compete for a prize pool of more than $600,000 AUD.
For more information about Tom Clancy's Rainbow Six Pro League, please visit http://www.rainbow6.com/esports and follow us at https://twitter.com/R6ProLeague.