Games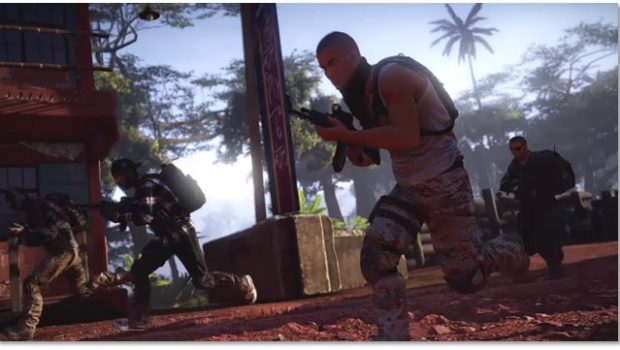 Published on July 24th, 2017 | by Admin
Tom Clancy's Ghost Recon Wildlands – Upcoming Open Beta for PvP Mode
SYDNEY, AUSTRALIA — July 24, 2017 — Ubisoft® has announced an upcoming beta test for Tom Clancy's Ghost Recon® Wildlands' player-versus-player (PvP) mode, Ghost War. The open beta for Ghost War will be available on all platforms later this winter, and the full mode will release as a free update to all Ghost Recon Wildlands owners in spring.
In Ghost War, two groups of players will team up to take part in a four-versus-four team deathmatch experience that builds on the tactical squad play from the main game. Teams will choose from a roster of varied classes that fill specific roles on the battlefield as they navigate large-scale, open maps and take down their enemies. Ghost War will also integrate new PvP mechanics, including suppressing fire and sound markers, to create a true military strategic, team-based multiplayer mode.
Developed by Ubisoft Paris*, Tom Clancy's Ghost Recon Wildlands is a military shooter entirely playable in up to 4-player co-op or single-player from beginning to the end. Players have total freedom of choice to accomplish their missions how they want and watch as the world reacts to their actions. Players can choose to move quietly in the night, go in hot at dawn, or work together to execute a sync shot that takes out enemies in one fell swoop. Each choice has a consequence, and players must improvise or adapt their plans to ensure the completion and success of each mission.
For the latest on Tom Clancy's Ghost Recon Wildlands and all of Ubisoft's games, please visit www.ubiblog.com.
For more information about Tom Clancy's Ghost Recon Wildlands and the latest beta news, please visit www.ghostrecon.com, follow us on www.twitter.com/ghostrecon or www.facebook.com/ghostrecon, and join the conversation by using #GhostRecon.