Games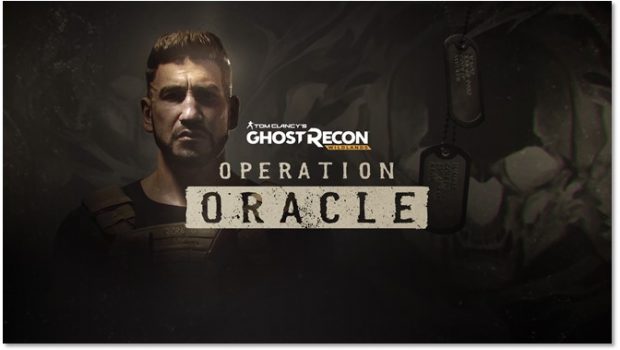 Published on May 1st, 2019 | by Admin
Tom Clancy's Ghost Recon® Wildlands ANNOUNCES NEW STORY CONTENT, operation ORACLE, COMING MAY 2
Play Ghost Recon Wildlands for Free from May 2 to May 5
May 1, 2019 — Today, Ubisoft announced that Tom Clancy's Ghost Recon® Wildlands will introduce Operation Oracle, a new narrative arc containing two free missions on May 2 on PlayStation®4 computer entertainment system, the Xbox One family of devices including Xbox One X and Windows PC. Tom Clancy's Ghost Recon Wildlands will be free to play from May 2 to May 5 across all platforms, allowing all players to access the full game, including Operation Oracle.
Playable in single-player or co-op, Operation Oracle sends the Ghosts on a rescue mission for a Skell Tech engineer taken hostage by Unidad. This typical rescue mission will soon turn into something much bigger. Forget what you know about your enemies and friends as you meet Cole D. Walker, a Ghost Team Leader on the hunt for truth.
Operation Oracle comes after two years of substantial post-launch support for Tom Clancy's Ghost Recon Wildlands and follows the completion of Year 2, which brought four free major updates to the game further expanding the Ghost Recon universe.
Players will be able to pre-load the game May 1 on Uplay PC and PlayStation®4 system before the free weekend starts on May 2. All progress will carry over to the full game if players purchase the full game. Please visit http://ghostrecon.com/freeweekend for downloads and detailed timings and information.
Developed by Ubisoft Paris,* Tom Clancy's Ghost Recon Wildlands is a military shooter entirely playable in up to four-player co-op or single-player from beginning to end. Players have total freedom to accomplish their missions how they want and watch as the world reacts to their actions. Players can choose to move quietly in the night, go in hot at dawn or work together to execute a sync shot that takes out enemies in one fell swoop. Each choice has a consequence, and players must improvise or adapt their plans to ensure the completion and success of each mission. Tom Clancy's Ghost Recon Wildlands Ghost War allows players to live the ultimate co-op experience in 4v4 modes. Featuring a growing roster of classes, maps and modes, Ghost War focuses on teamwork, strategy and tense tactical engagements.
For more information about Tom Clancy's Ghost Recon Wildlands, please visit ghostrecon.com, follow us on twitter.com/ghostrecon or facebook.com/ghostrecon and join the conversation by using #ghostrecon.