Games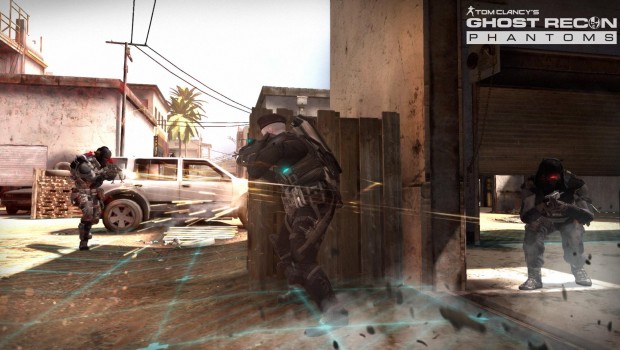 Published on May 15th, 2014 | by Admin
Tom Clancy's Ghost Recon Phantoms Now Available in Australia & New Zealand
SYDNEY, AUSTRALIA – MAY 15th 2014 – Ubisoft has announced that Tom Clancy's Ghost Recon Phantoms is now available on Steam and Windows PC in Australia and New Zealand. Formerly known as Ghost Recon Online, Ghost Recon Phantoms launches with a new identity, new features and worldwide distribution.
For the latest information and to play now for free visit: www.ghostreconphantoms.com
The game is now the third most played free-to-play title on Steam, with more than 200,000 daily active users across all platforms and more than half a million visitors to the Ghost Recon Phantoms website daily.
Corey Facteau, producer on Ghost Recon Phantoms said "We are thrilled with the number of active players which just passed the one million mark. We are seeing a lot of new players from newly opened territories including Australia and Brazil as well as countries where the game had been available during open beta."
"We are going to continue improving Ghost Recon Phantoms by releasing regular new content in game, and we are looking forward to seeing what suggestions these new territories have and how it will help us shape the future of the game."
A brand-new gaming experience built upon community feedback
Ubisoft has built a new identity for Ghost Recon Phantoms that includes a new background story, new user interface as well as new character and weapon designs for all three classes. Three maps have also been updated with a complete lighting and level redesign. Players will also be able to fully customise their weapons and characters with the new ModMaster feature to help them stand out on the battlefield.
In addition, matchmaking has been improved to guarantee a fair gaming experience by taking into account player skills and level of equipment. To start new players off on the right foot, the new user experience has been retooled to offer players access to better weapons, sooner.
Worldwide distribution
"Steam is always a cornerstone of the distribution strategy of any PC tactical team-based game like Ghost Recon Phantoms. The additional exposure we are getting through Steam will further increase our already 5-million-strong user base," said Corey Facteau.
To guarantee the best gaming experience around the world, Ubisoft has opened new servers in Asia, Australia and South America, in addition to those already covering Europe and North-America.
Additional Content
Ubisoft has also announced the crossover between Ghost Recon Phantoms® and Assassin's Creed® with the launch of a new Assassin's Creed pack. Players can fully customise the three character classes in Ghost Recon Phantoms with armour, headgear and weapons inspired by the Assassin's Creed franchise. For more information, please see the dedicated media kit (attached).