Films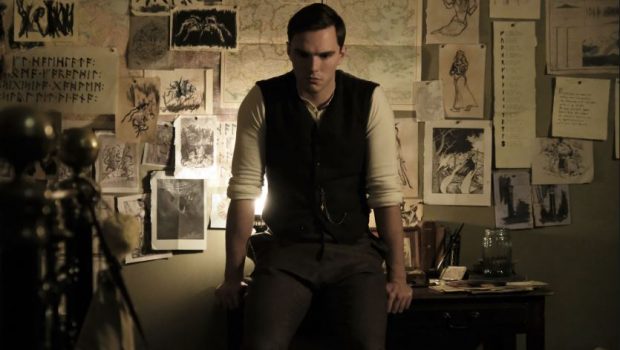 Published on June 19th, 2019 | by Tim Cooper
Tolkien – Film Review
Reviewed by Tim Cooper on the 18th of June 2019
20th Century Fox presents a film by Dome Karukoski
Produced by Peter Chernin, Dan Finlay, David Greenbaum, Sarada McDermott, David Ready, Kris Thykier, and Jenno Topping
Screenplay by David Gleeson and Stephen Beresford
Starring Nicholas Hoult, Lilly Collins, Craig Roberts, Ty Tennant, Anthony Boyle, Patrick Gibson, Tom Glynn-Carney, Owen Teale, and Derek Jacobi
Edited by Harri Ylönen and Chris Gill
Cinematography by Lasse Frank Johannessen
Running Time: 112 minutes
Rating: M
Release Date: the 13th of June 2019
While known worldwide as the author of enduring fantasy works, including The Hobbit and The Lord of the Rings, J.R.R. Tolkien also survived combat during the First World War. He suffered from trench fever while trapped inside the nightmare hellscape that was the Battle of the Somme.
After returning from war, Tolkien transformed his experiences into the triumphant and densely worded fantasy novels that would become the benchmark for the fantasy genre for years to come. Against a grand backdrop, this biopic of Tolkien's life by Finnish director Dome Karukoski aims to tell the story of the author, soldier, husband, and a fellowship of friends bound by the written word.
Tolkien (played by X-Men: Dark Phoenix's Nicholas Hoult) is depicted as a lover of language. He discusses his craft over tea with his friends, including Rob Gilson (Patrick Gibson), Geoffrey Bache Smith (Anthony Boyle) and Christopher Wiseman (Tom Glynn-Carney). His passion for words is matched by his love for Edith Bratt (Lilly Collins) with whom he shares a fractured but enduring marriage that partly inspires the characters of Middle Earth.
The film opens predictably in flashback as the young John Ronald Reuel Tolkien (Harry Webster) discovers his love of nature and language through home-schooling of his mother, Mabel (Laura Donnelly). The death of Mabel sees the young Tolkien turn to books and become language obsessed. The story then forwards in time to reveal he is in trouble at school.
Thrown together with a group of artistic misfits, Tolkein must learn to trust and enjoy the company of those arguably more like him than he believes. While initially confronting for the bookworm, Tolkien soon forms the sparkle-eyed camaraderie that grows into a strong fellowship and inspires the furry-footed friends of Hobbiton.
Tolkien discovers further emotional conflict through his relationship with Edith when her family disagrees with his ideals and beliefs. The contrasting personalities of the couple lightly clash as Edith pushes Tolkien to look up from the pages of his books and discover the beauty around him. As Tolkien battles his newfound emotional responsibilities and scholarly learning, the approaching threat of invasion separates him from his passions and sees him posted on the Western Front.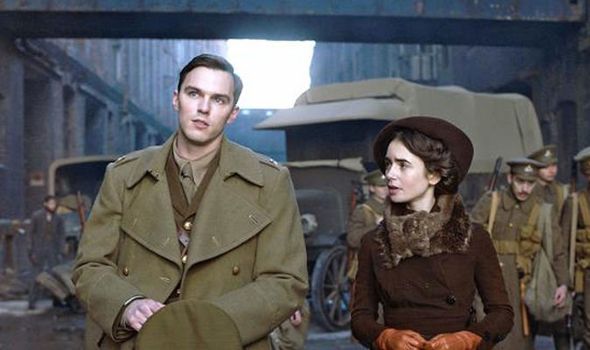 Through even the darkest scenes of war, Tolkien is a beautiful film to behold and skilfully photographed by cinematographer Lasse Frank Johannessen. While stunning if predictably staged, the Middle-Earth-inspired visuals are heightened to ridiculous proportions. Increasingly peppered from the outset with excessive dreamlike flashes, the images and stunning colour palette are directly torn from Peter Jackson's Lord of the Rings film trilogy. Despite the visual interpretations and creative license, Tolkien becomes a mess of genre and style. By the midpoint, it is increasingly difficult to emotionally absorb this as an authentic biography.
The inference that the horrors of a flamethrower soldier inspired the creation of the fire‑breathing Smaug is not far-fetched. It is well documented that the fear and violence Tolkien experienced at war contributed to his epic fantasy works. While intriguing and conceptually engaging, these over-stylised sequences are too theatrically staged and devoid of the fear of approaching death. With Nazgul-like dragons flying over an obvious green screen battlefield, Tolkien becomes an ill-constructed cash grab that nobody wanted.
Given the material, Nicholas Hoult does a commendable job in the lead role. Both Colm Meany and Derek Jacobi efficiently lend their talents in ways audience have come to expect. As Edith, Lilly Collins is an adequate foil for Hoult's Tolkien, but this is not a role that will stand above her previous work. Tolkien's 'fellowship' of teetotaling friends has an old fashion charm. Unfortunately, it plays out like weaker versions of language-inspired male youths seen in more powerful films, such as Dead Poets Society (1989).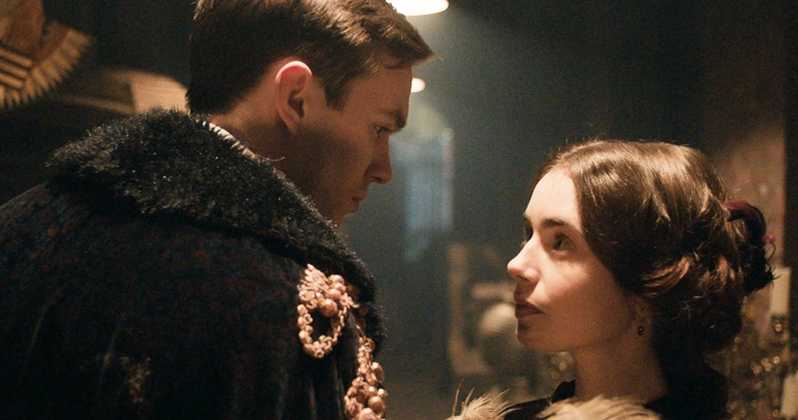 Since Tolkien's estate has denounced the film, it is it difficult to accept this as a truthful depiction. The creative liberties taken by Karukoski and writers David Gleeson and Stephen Beresford makes Tolkien resemble an Ill-fated journey through a Merchant Ivory feature via way of Mordor. A patchwork of English literary drama that heavily borrows visuals from Peter Jackson's trilogy is not enough to accurately tell the story. It leaves Tolkien strictly for fans who regularly digest The Silmarillion and are prone to quoting the epic work during fevered discussion of our own turbulent history.
Summary: By the midpoint, it is increasingly difficult to emotionally absorb Tolkien as an authentic biography.