Books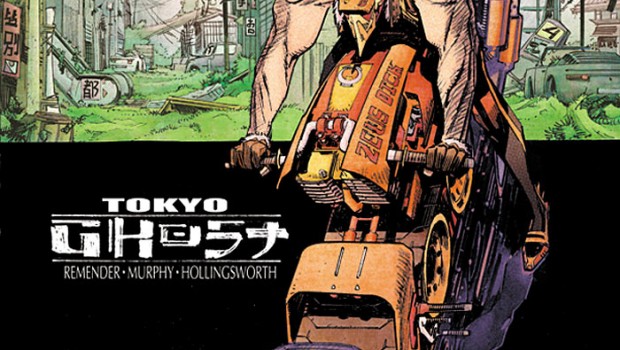 Published on September 23rd, 2015 | by Adam Atkinson
Tokyo Ghost #1 Review – Image Comics – Remender/Murphy/Hollingsworth
Summary: Tokyo Ghost is a really interesting comic and might be one of the best in 2015
Welcome back comic fans, to another review of our favorite comics. This week we will be going over Tokyo Ghost, a new comic from Image, and a familiar face, Sean Gordon Murphy, and my first comic to review by Rick Remender, so I was already interested in seeing what the hype was all about.
I have to start by saying I was most certainly not disappointed. This story is one of a more realistic vibe. Most readers would probably disagree, but how else do we think our world is going to go with us being so dependent on electronics, T.V, and everything that we do not NEED but obviously WANT.
In the future, people are absolutely addicted to zoning out of their lives. Led Dent and Debbie Decay are two characters trying to survive, and hunting the darkest and dirtiest criminals in this world. In this issue we get to meet the characters and see how they really are. Debbie is one of the only humans alive who is not implanted with anything, and Led is the complete opposite. He is, top to bottom, reliant on the implants he has. The mind of a child, and the body of The Incredible Hulk, he is an absolutely terrifying combination.
WRITING – 4
The writing, done by Rick Remender is really refreshing, and brutally honest. He does a good job of building up the tension, and making us worry about the characters. He also did an awesome job with giving us reason to love and hate the main characters, which is not the easiest thing to do.
His ability to turn a sticky situation into an absolute bloodbath is also very refreshing, with the overall story just catching my attention.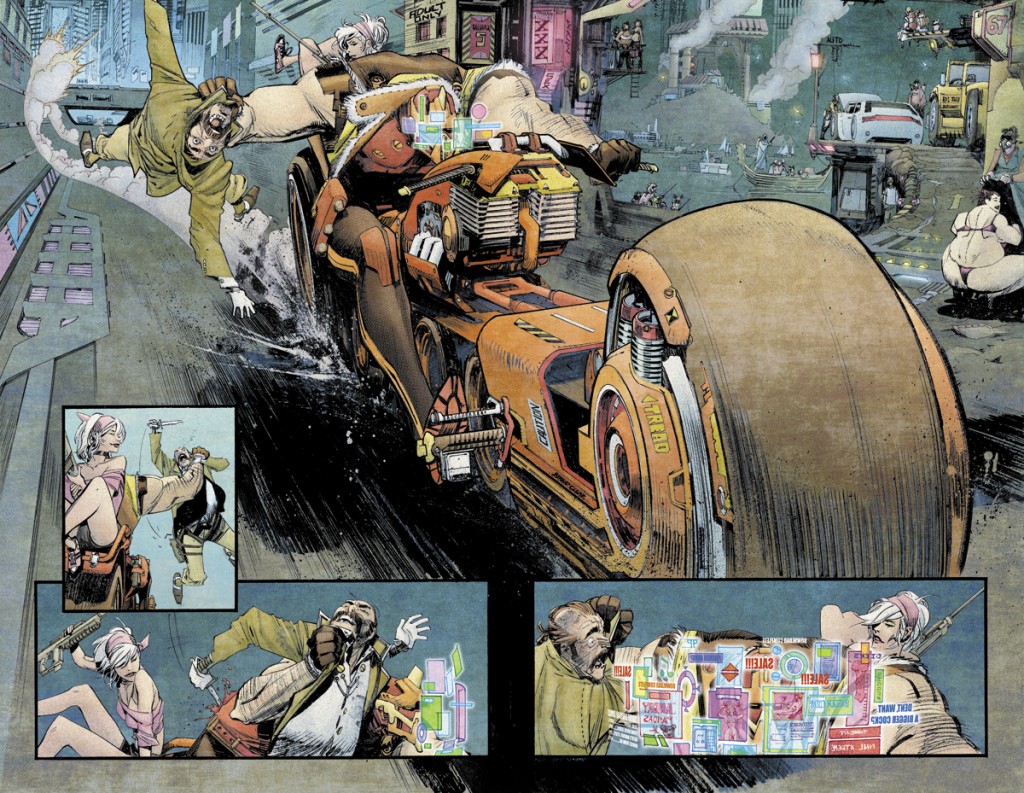 ARTWORK – 4
What can I say about Sean Gordon Murphy that I haven't said in the previous reviews? His work is always on point, and this time is no different. While the comic itself is way over the top in detail, sizing, etc. It is meant to be done this way, and the entire feel is clean and dirty at the same time. Murphy has this way about his art, it makes you want to keep going if no other reason than to see more of the art.
This comic style really gives me a colored Punk Rock Jesus feeling. Almost like Murphy was drawing from the writers real emotion, and having that come across on paper.
Overall, this is a really interesting story, and one that I am interested to see how it goes. I would recommend trying it out, as it just might be one of the best comics of 2015.