Hardware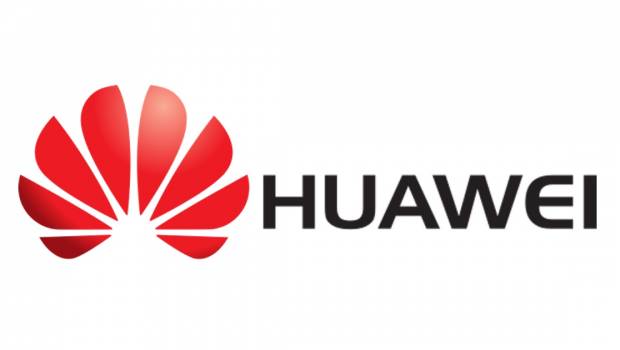 Published on July 14th, 2020 | by Alex Novus
Together with new partners, Huawei shares vision for a revolutionary new tech experience
Huawei Consumer Business Group (CBG) has shared details of a revolutionary new experience for consumers – the Seamless AI Life experience. The product of a long-term business plan focused around the innovative 1+8+N product and software ecosystem, Huawei's Seamless AI Life experience is set to help users stay connected, effortlessly and at all times. Together with a newly announced range of IOT ecosystem partners and AppGallery applications, Huawei promises to make life more seamless and intelligently connected for consumers. Users everywhere can now simply tap to connect and enjoy the rich benefits of a Seamless AI Life.
Amid challenging times, Huawei pointed to a 25 percent increase in monthly active users across its product and software ecosystem worldwide. Now home to 650 million1 monthly active users, Huawei's latest updates on the 1+8+N ecosystem show that more people are enjoying a Seamless AI Life as they effortlessly stay connected with friends, family, colleagues and loved ones.
Connectivity has become the most valuable commodity in recent times, and Huawei's commitment to creating a world where everything works together intelligently, seamlessly and effortlessly is now more important than ever. With the rising demand for seamless user experiences, Huawei has doubled down on its plan to add value for consumers through the unique benefits of the 1+8+N ecosystem. Huawei's long-term strategy will see the company expand its product focus areas, putting an increased emphasis on audio, wearables, PCs, tablets and other categories of connected technology.
With the smartphone at the core, Huawei's 1+8+N strategy outlines its vision to bring digital to every home, person and organisation to create a fully connected intelligent world. Because when we come together we can help extend what is humanly possible and make the world a better place for everyone. Controlled by the smartphone and connected by EMUI, Huawei's ecosystem brings together a collection of new technologies that work together to deliver the world's most exciting new intelligently connected digital experience.
The '1' represents the smartphone, which is central to the ecosystem, connecting and controlling the wider devices. The '8' is the peripheral connected devices, such as FreeBuds 3, Watch GT 2, Sound X, MatePad Pro, MateBook X Pro and HUAWEI Vision. 'N' is the layer where everything comes together, denoting the millions of IOT devices that are effortlessly connected using Huawei HiLink technologies, with the plus symbol representing Huawei Share and HiLink, the technologies that seamlessly connect everything together.
Huawei, a brand which has unrivalled expertise in building networking infrastructure, is also one of two device companies in the industry to have built its own software and hardware ecosystems. These two factors mean that Huawei can bring unique benefits to consumers through distributed technology, which unlocks vital privacy and security benefits in addition to providing a seamless and user-friendly experience with 1+8+N.
New apps and partnerships announced as Huawei expands ecosystem
Huawei has continuously demonstrated its collaborative nature, often working with leading brands around the world such as Leica and Devialet to enhance the customer experience. Recently, Huawei announced five new partnerships as it continually expands the 1+8+N ecosystem with new additions every week.
Samsonite the world's leading luggage brand, has entered into partnership with Huawei. Moving beyond the home to offer connected benefits while travelling, 1+8+N users can simply tap their Huawei device on the Samsonite smart lock to lock their suitcase. Leveraging Huawei Share and Huawei Pay technology to make life easier and more secure when on the move.
360 Robot Vacuum Cleaner has also been added to the 1+8+N ecosystem, providing an intelligent and automated floor cleaner that can be remotely controlled and monitored using the Huawei AI Life app on a Huawei device.
Kärcher is the world's leading provider of cleaning technology. The brand is renowned for bringing innovative cleaning solutions to the market, the latest of which being the HUAWEI HiLink Kärcher Water Purifier. Now added to the 1+8+N ecosystem, users can detect their water purifier's filter life and water quality in real-time using the Huawei AI Life app on a Huawei device.
Joyoung Intelligent Thermostatic Electric Kettle has also been added to the 1+8+N ecosystem, allowing users to remotely control and monitor their kettle using the Huawei AI Life app on a Huawei device. Making a cup of tea or coffee has never been easier.
OPPLE Lighting provide a range of lighting solutions, including smart lighting. Integrating seamlessly into the 1+8+N ecosystem, users can now control their OPPLE smart lamps using the Huawei AI Life app on a Huawei device.
In addition to the exciting new hardware partnerships, Huawei has also added a range of popular apps to the Huawei AppGallery. The apps sit across a number of verticals, representing a significant step forward for Huawei and benefiting users of the latest smartphones and tablets. Some of the most recent additions are set to capture users' imaginations, and more new apps are being added every day.
Shopping:  JD Sports and GraysOnline join a growing list of e-commerce vendors.
Food: Hey You and Skip allow users to pre-order coffee and food ahead of time to avoid queues. Users can get food delivered to the door using EASI, Foodpanda and Zomato apps. With Zomato users can search for a restaurant and have access to the menu, photos and reviews to help decide where to eat.
FinTech: Zip Pay allows users to buy now and pay later at several online stores. Raiz offers users an easy way to invest and grow wealth.
Design: Canva makes designing a breeze for all smartphone users.
Photo editing: Cut Cut, PicsArt and PhotoGrid provide a rich suite of tools for photo editing, adding to Huawei devices' already-exceptional photographic capabilities.
Media and entertainment: 7Plus allows users to watch or catch up on their favourite TV shows whilst on the go.
Lifestyle: If you're planning your next adventure and need inspiration and a good deal Entertainment Book has a comprehensive restaurant, activities, shopping and accommodation guide and great value offers. Stay up to date with the latest news across the country with Australia Today.
Travel and accommodation: Booking.com, Skyscanner, Agoda and Trip.com are joined by Webjet, Emirates Airlines to plan a getaway. Easily book a car or taxi using GoCatch or 13Cabs.
Gaming: Asphalt 9, Clash of Kings, Game of Thrones, Rise of Kingdoms join a growing list of games to keep users entertained at all times.
AppGallery continues to expand weekly with the most popular Australian app publishers.
Larking Huang, Managing Director of Huawei Consumer Business in Australia, commented: "Huawei has won the hearts of consumers around the world with our innovative and often ground-breaking technology. Now we are bringing this technology together for everyone via our 1+8+N ecosystem of products and software. Thanks to our Seamless AI Life experience, users can simply tap to connect in the most effortless way, opening up a world of possibilities through Huawei Share, multi-screen collaboration and more. By providing a Seamless AI Life experience for consumers everywhere, we hope to bring the world together and help people stay connected." 
1 Source: Factsheet of Huawei Consumer Business Group