Events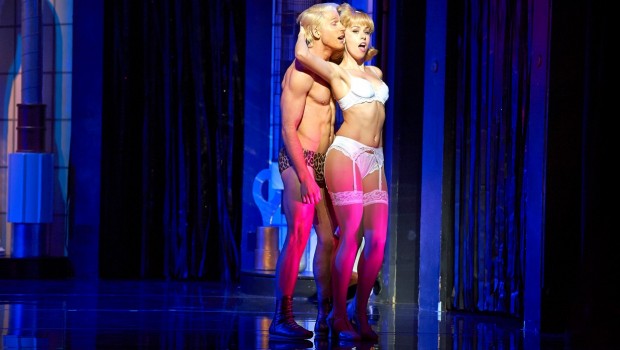 Published on March 5th, 2018 | by Admin
TODD MCKENNEY AND SHANE JACOBSON JOIN THE CAST OF THE ROCKY HORROR SHOW!
In electrifying news for the Rocky Horror Show, it was announced today that theatre, film and television stars Todd McKenney and Shane Jacobson will join the cast for the forthcoming Melbourne season at Her Majesty's Theatre from July 13.
Australia's favourite multi-award winning triple threat Todd McKenney will star as Frank N' Furter, a role he has wanted to perform since commencing his career.
"I have dreamt of playing this role ever since I first saw the stage show in Perth in the 80's, it is one of those rare beauties that gives an actor the opportunity to put their personal stamp on one of the most fun characters in musical theatre.  I've been offered the role in the past but the timing has never been right so now I finally get to live out my dream, I can't wait to get my corset, pearls, fishnets and high heels on to give Melbourne audiences the night of their lives!" McKenney said.
Shane Jacobson will perform the role of the Narrator, a Rocky Horror Show role traditionally performed by major stars across the globe.   Shane is one of Australia's most loved, award-winning actors, presenters and entertainers, he said today "I am thrilled to be involved in one of the most iconic productions in musical theatre history."
To celebrate Todd and Shane joining the Rocky Horror Show cast, producers Howard Panter, John Frost and GWB Entertainment announced today that brand new tickets to the Melbourne season will go on sale this Friday 9th March from Ticketek.
Joining Todd and Shane on stage will be Kristian Lavercombe who astounded audiences in the 2015 tour as Riff Raff, musical theatre favourites Amanda Harrison (Wicked, We Will Rock You) as Magenta, Nadia Komazec (Matilda, The Phantom of the Opera) as Columbia, Brendan Irving (The Bodyguard, An Officer and A Gentleman) as Rocky and James Bryers (Matilda The Musical, Jersey Boys, Dirty Dancin') as Eddie/Dr Scott.
Playing the roles of Brad and Janet, the naïve young couple caught up in a situation they don't understand, are
Rob Mallett
(
Les Misérables, Singin' In The Rain
) and
Michelle Smitheram
(
Dream Lover – The Bobby Darin Musical, Georgy Girl
)
.
The ensemble cast includes
Bianca Baykara
(
The King & I, Priscilla Queen of the Desert
),
Ross Chisari
(
Aladdin, Man of La Mancha
),
Hollie James
(
My Fair Lady, Carrie The Musical
),
Hayley Martin
(
Anything Goes, Singin' In The Rain
),
Stephen McDowell
(
Jesus Christ Superstar, Mary Poppins
) and
Geoffrey Winter
(
The Bodyguard, Into The Woods
).
The Rocky Horror Show is a true classic and one of theatre's most endearing and outrageously fun shows. It opened at London's Royal Court Theatre on June 19, 1973, quickly developing a cult following, and was adapted into the 1975 film The Rocky Horror Picture Show, which has the longest- running release in film history. This iconic brand holds a unique place in theatre history, a show which has defied the decades and continued to grow in popularity.
The Rocky Horror Show is currently playing in Germany, Switzerland, Austria, Italy, Argentina, Romania and Slovenia, and about to open in Belgium, Tokyo and other cities in Japan. It has recently closed in Korea and Brazil, and in 2018 will open in Israel, Canada, Iceland and the UK. Millions of people all over the world have and continue to see productions of The Rocky Horror Show and sing along to classics like Sweet Transvestite, Dammit Janet, I Can Make You A Man, Touch-a Touch-a Touch Me, Over At The Frankenstein Place and of course, The Time Warp.
New tickets go on sale on Friday 9th March from Ticketek, so give yourself over to absolute pleasure, and let's do the Time Warp again.