Events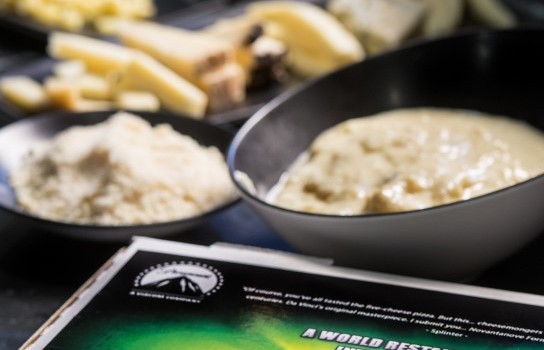 Published on December 12th, 2014 | by admin
THE TMNT 99-CHEESE PIZZA ARRIVES IN MELBOURNE
WORLD PIZZA CHAMPION UNVEILS A WORLD RESTAURANT FIRST 
"Of course, you've all tasted the five-cheese pizza. But this… cheesemongers have speculated its existence for centuries. Da Vinci's original masterpiece. I submit to you… Novantanove Formaggio, The 99-cheese pizza!"     Splinter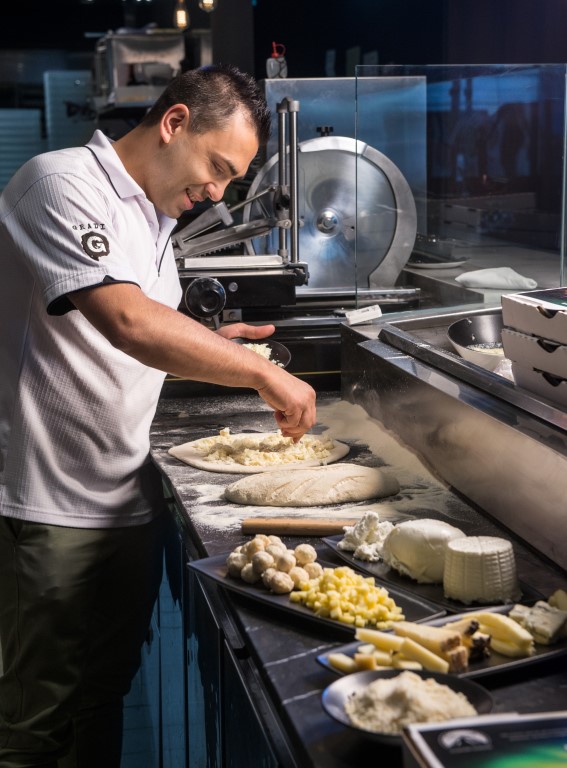 In a culinary first, Australians will have the opportunity to sample a pizza featuring 99 cheeses to celebrate the release of Teenage Mutant Ninja Turtles on Blu-ray and DVD. Masterminded by Melbourne World Champion pizza maker Johnny Di Francesco, the TMNT 99-Cheese Pizza will be available for one day only in Melbourne on Saturday 13th December.
Bringing to life an iconic scene from the film, Melbourne will be the only city to taste the dish under the direction of Di Francesco. The Sensei of pizza has lovingly brought the TMNT-99-Cheese pizza from the big screen to his Melbourne restaurant for the ultimate cheese lovers.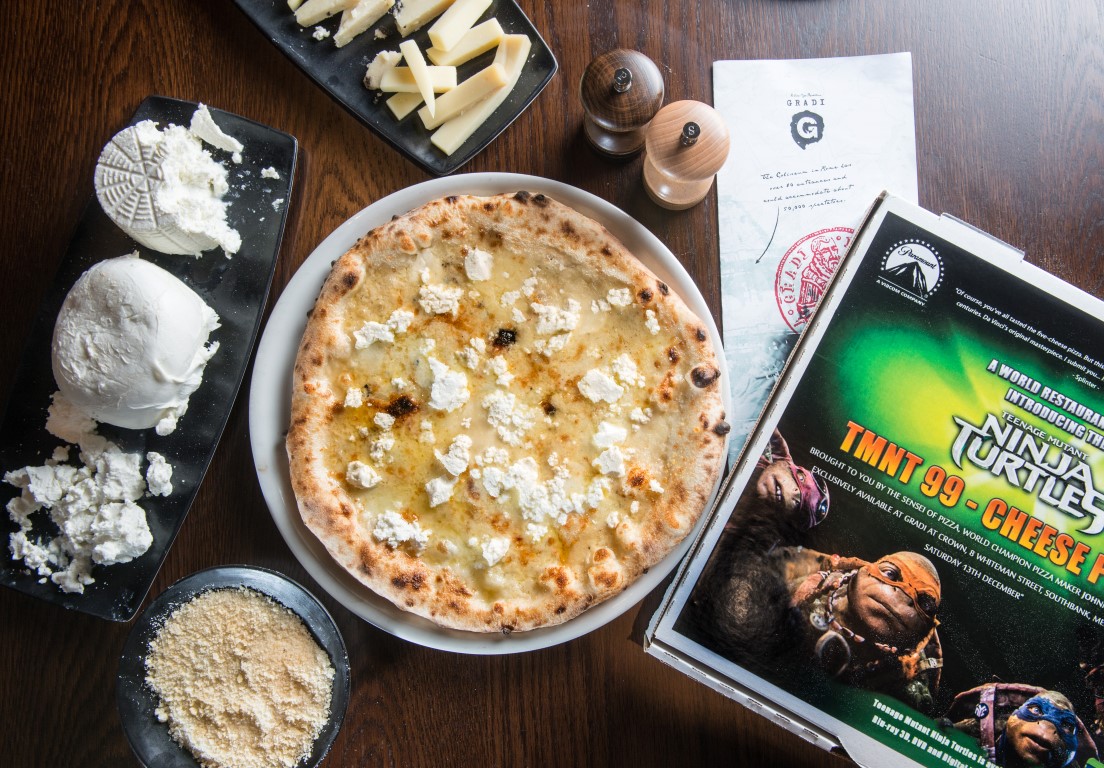 Earlier this year, Di Francesco became World Pizza Champion taking top honours against 600 competitors from 35 countries at the Campionato Mondiale Della Pizza (Pizza World Championship) in Parma, Italy. He owns two successful restaurants in Melbourne, 400 Gradi in Brunswick and Gradi at Crown in Southbank.
Di Francesco said, "I'm extremely excited to be involved in this project. I grew up watching the Teenage Mutant Ninja Turtles so bringing to life the TMNT 99-cheese pizza to celebrate the/ Blu ray/DVD launch is a real honour."
The TMNT 99-Cheese Pizza has taken dozensof hours to achieve with multiple attempts made to ensure the right balance of pizza dough versus cheese. The final creation features cheeses from a myriad of different countries.
He continues, "The most challenging part of the process was ensuring the right quantity of cheeses. With so many flavours and textures we wanted to make sure that the final pizza was still something that people would want to eat! The final result is without doubt a cheese lovers dream – we think Michelangelo will be happy."
Teenage Mutant Ninja Turtles is available to own on Blu-ray DVD on Wednesday 10th December. In this eye-popping reimagining of the legendary heroes in a half shell, New York is under attack by the sinister Shredder, but fearless leader Leonardo, brilliant and brainy Donatello, rough and rebellious Raphael and wild and crazy Michelangelo take to the streets to defend their home with the help of intrepid reporter April O'Neil (Megan Fox) and their brilliant sensei, Splinter. Packed with jaw-dropping action and special effects and loaded with the franchise's signature humor, The film also stars Will Arnett, Whoopi Goldberg, and William Fichtner and features Johnny Knoxville as the voice of Leonardo and Tony Shalhoub as the voice of Splinter.
The TMNT 99-Cheese Pizza will be available from 12:30pm to 2:30pm on Saturday 13th December at Gradi at Crown in Melbourne's Southbank. Shop 25, 8 Whiteman Street, Southbank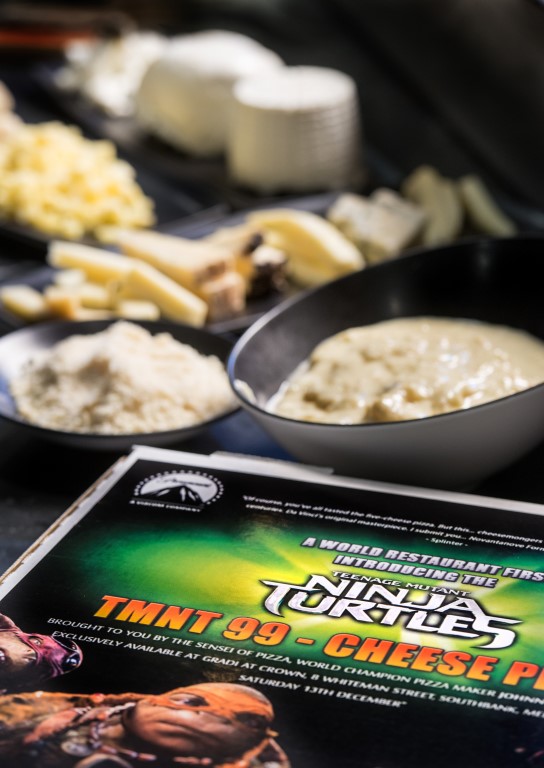 To be one of the first to sample the TMNT 99 Cheese Pizza, please email reservations@400gradi.com.au to confirm your booking and avoid disappointment. *