Comics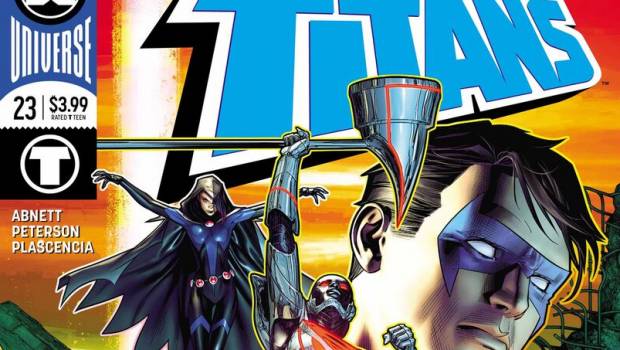 Published on July 18th, 2018 | by Keagan Morgan
TITANS #23 REVIEW
Summary: The Titans answer a call from the Justice League to help out. What will they find?
3.9
Quick, but satisfying
Sit down and buckle up, this one's a wild ride from the beginning. The Titans are answering a call to arms from the Justice League as energy beyond the Source Wall (which fell) has hit Earth and is beginning to change everything, from rats to plants. Nightwing gears the Titans up as they head out to begin reconnaissance and rescue for wherever and whoever they come across.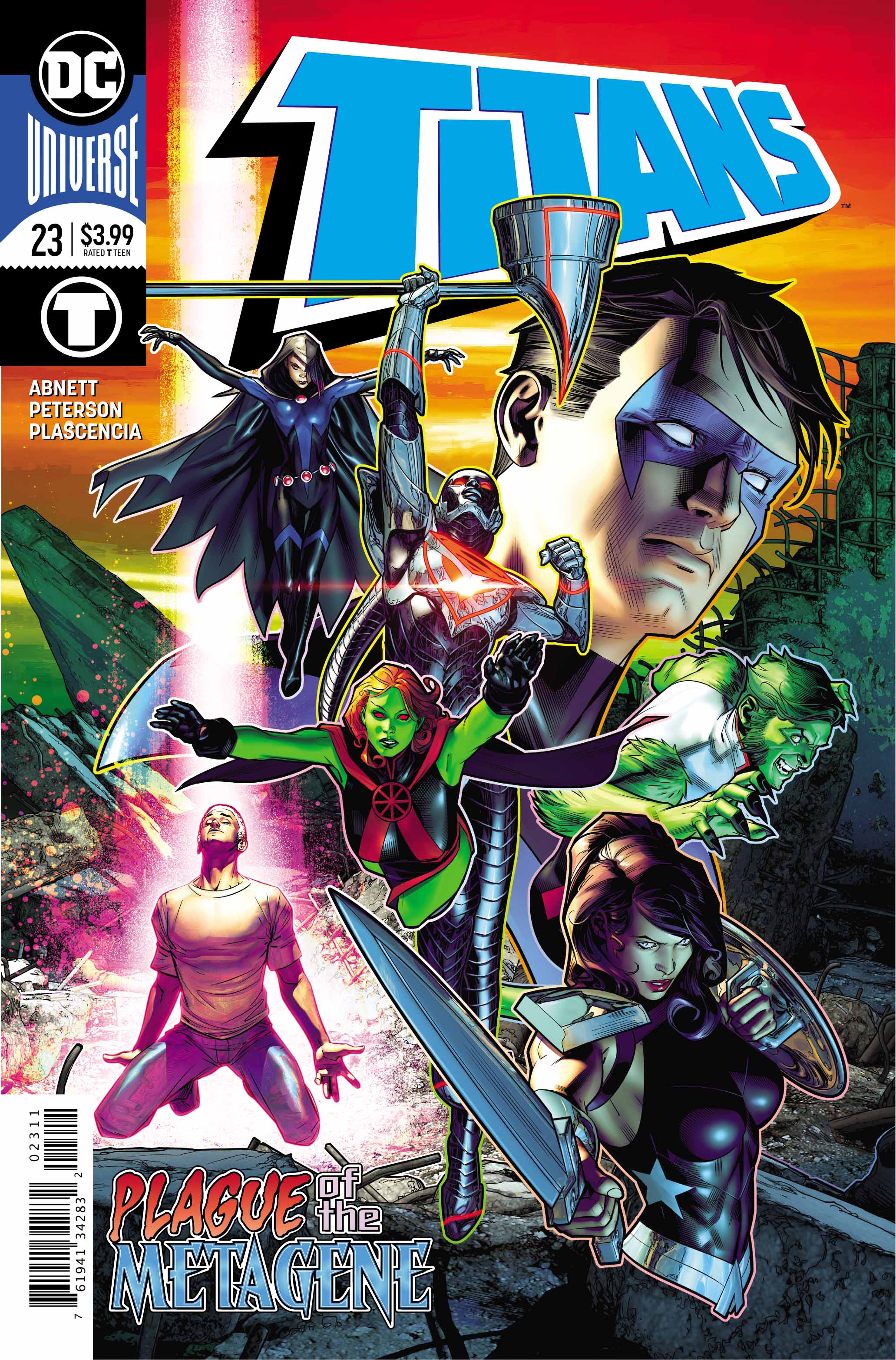 While investigating, they come across a human who was transformed by the Source Wall's energy blast. This human, named Tyler, seems like an every day guy who has no idea what's happened to him as the powers he now wields are out of his control. To add a level of difficulty to this scenario, Tyler hears a voice inside his head telling him to get rid of "the bad." No one around, including the Titans, understands what this means as Beast Boy and Raven work to calm him down so they can attempt to restrain him before he does anymore damage. However, they start picking up on some cues from a man in the crowd and before they know it, he transforms into something sinister… "The Bad."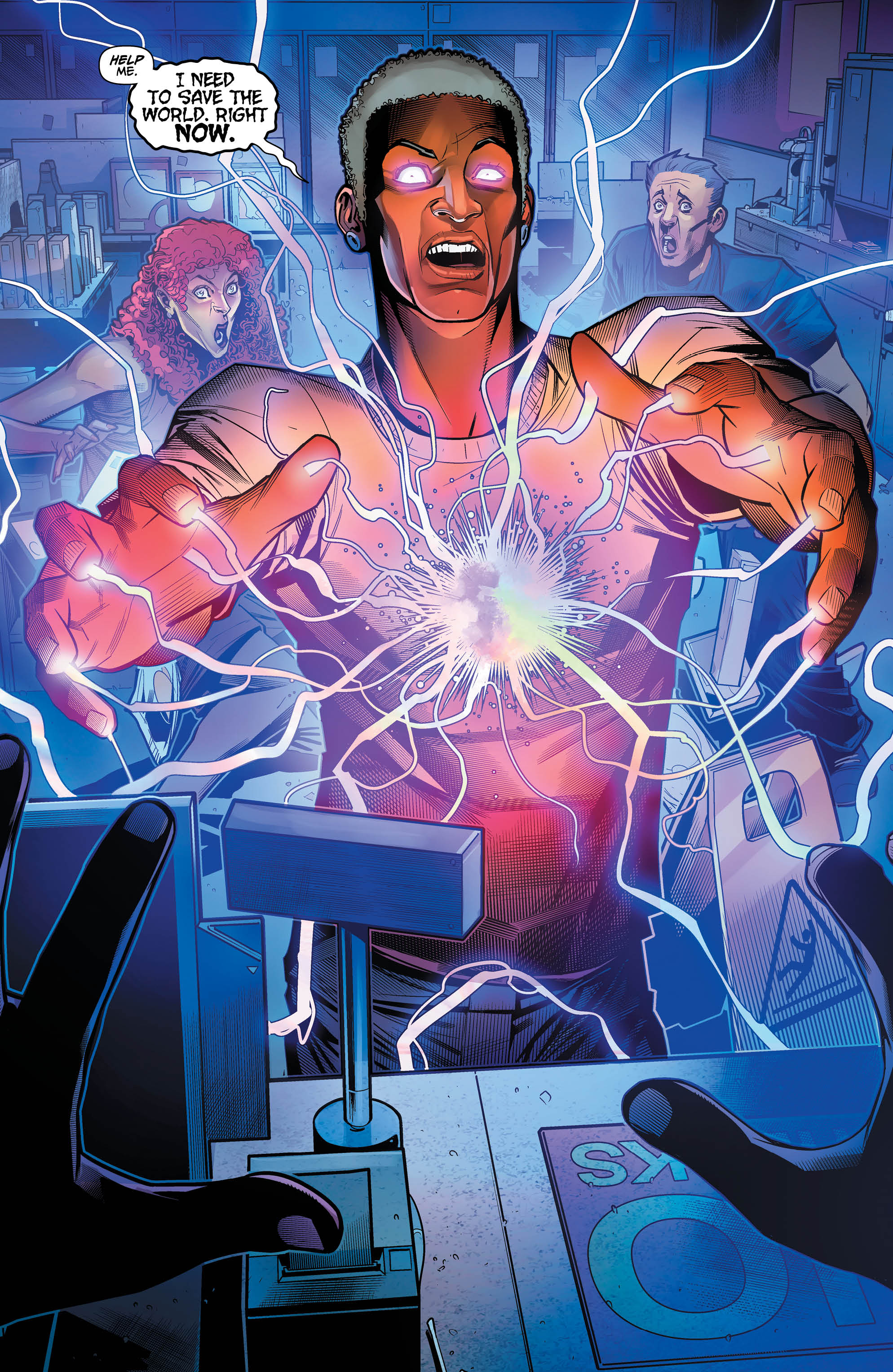 Well, now you will need to read the rest of the issue to figure out what happens. It was well paced and we get a good look at most of the Titans in this issue. There's some back and forth between Miss Martian and Nightwing as we get a glimpse of their styles and objectives clashing, which serves its purpose fine. The other Titans have a few bright spots to add to their character moments and powers showcase, but in that department, it was in fact a little dull. However, overall that story worked and has me very interested in the next issue.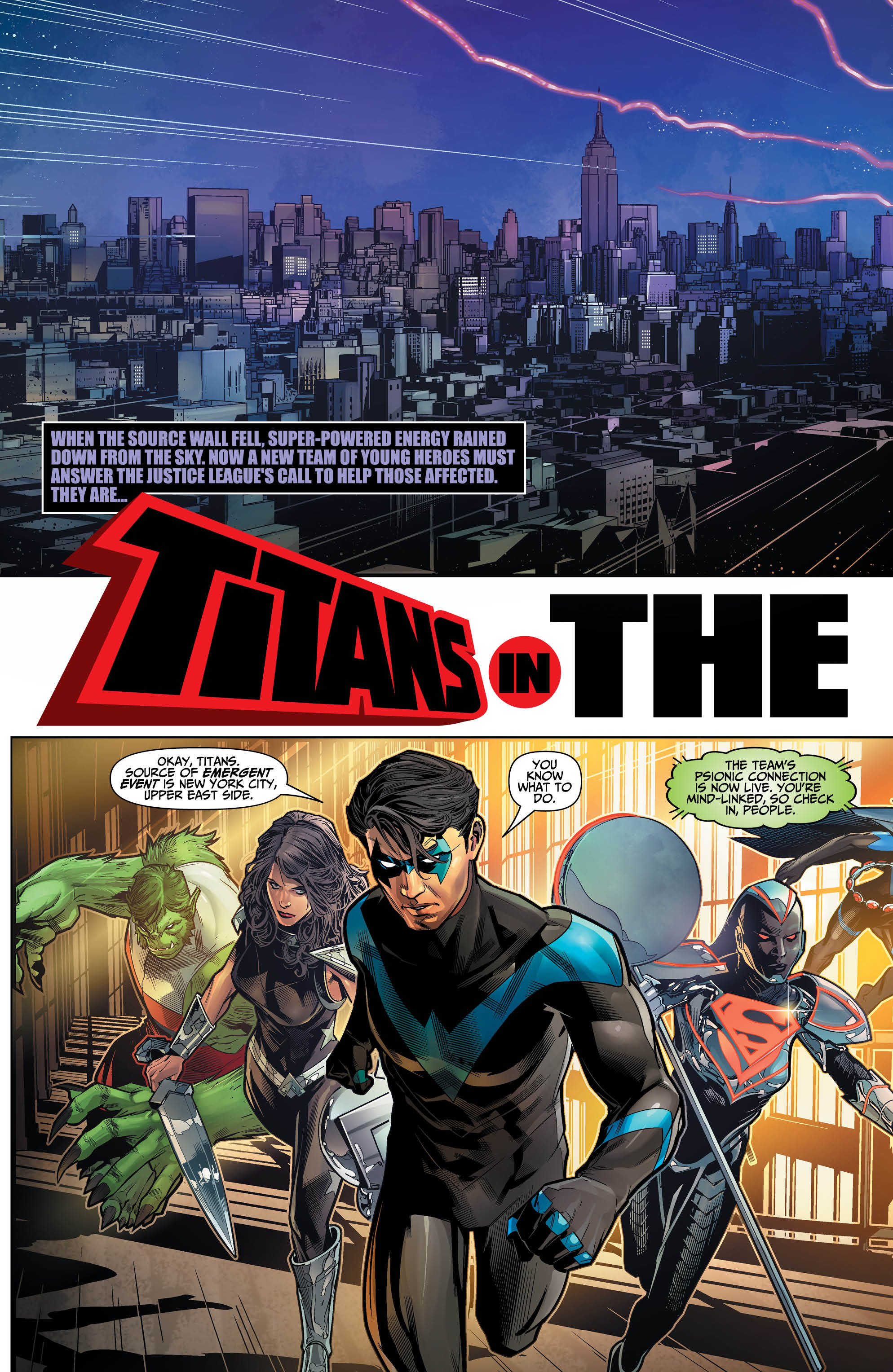 And lastly, but not certainly not least, Dan Abnett put together another solid story. I did not have any significant issues with the story and it kept me entertained, which is the most important piece. The art and colors by Brandon Peterson and FCO Plascencia read very well with the story's environment and some of the shading helps make these particular characters "pop". But, there's just enough detail in each of the characters to ensure you don't get a super "cartoony" vibe, which is one of my personal preferences. Overall, this is another solid issue you should consider checking into.