Games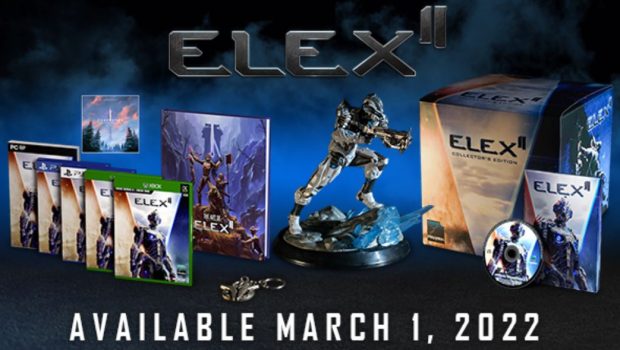 Published on November 11th, 2021 | by Adrian Gunning
Time To Book Your Holidays: ELEX II Releasing March 1st, 2022
Magalan is in dire need of a hero. The factions are inches away from starting an open war, the world is still haunted by monsters of all different kinds and a new threat is rising, in an attempt to change the face of the planet forever – survival of mankind not included. That means it's about time for you to return to Magalan, put on Jax's boots, and kick some ass, when ELEX II, the science-fantasy RPG by Piranha Bytes releases on the 1st of March 2022 for PC and consoles.
ELEX II will feature a special Collector's Edition, including:
A 9.2-inch Alb Figurine
The original soundtrack
The official artbook
A 2-inch "Cleric Amulett" key chain
A Steelbook
A concept album by Björn Pankratz, "Cassandra"
and of course the game itself
The ELEX II Collector's Edition has an RRP of $249.95.
Watch the Collector's Edition trailer on YouTube: https://youtu.be/66L5wCjU3Tw
ELEX II will release on March 1st, 2022 for PC, PlayStation®4, PlayStation®5, Xbox One™, and the Xbox Series S/X™.
ELEX II can be wishlisted now on Steam: https://store.steampowered.com/app/900040/ELEX_II/
Follow ELEX II on social media:
Twitter: https://twitter.com/Elex_Game
Facebook: https://www.facebook.com/elexgame
Discord: https://discord.com/invite/elex