Games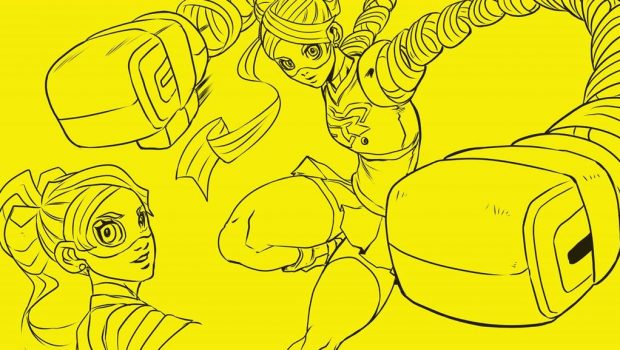 Published on December 7th, 2017 | by admin
IT'S TIME FOR ARMS FANS TO LIMBER UP AS NINJARA AND MIN MIN ARE PUT TO THE TEST IN THE NEXT PARTY CRASH EVENT, FROM 8TH TO 11TH DECEMBER
Latest edition of the new online event for ARMS commences this week, with new featured fighters and bonuses galore
7th December, 2017 – Summer is here, and the action is heating up as Party Crash brings fresh kinds of mayhem to ARMS, the colourful and kinetic fighting game for Nintendo Switch. An online* event that pits players against each other in a rapidly rotating variety of different matches, Party Crash is one of the many new features that have enriched ARMS since its launch back in June. The next Party Crash event brings Ninjara and Min Min to centre-stage as the featured fighters. It begins on Friday 8th December at 8:00pm AEDT and runs until Monday 11th December at 8:00pm AEDT.
For those who are still unfamiliar with Party Crash, here are some key details:
What is Party Crash all about?
It's a time-limited online event that temporarily replaces the regular Party Match option. ARMS fans around the globe can join in to enjoy some fast-paced fights and earn points to raise their Lab Level (a Party Crash-specific metric which measures a player's progress during the event). At the end of the party, every player who took part will gain in-game currency and badges depending on what Lab Level they reached. It's a great chance to grab some nice rewards!
What's with the 'Featured Fighters'?
Each Party Crash will see two characters pitted against each other in a competition of sorts. If you play as one of these two characters, you earn extra points to help raise your Lab Level, and the badges you unlock at certain levels will be linked to the featured fighter you used more during the event. But what if your favourite character isn't one of the featured fighters this time? Don't worry, you're always free to use any fighter you like!
Who are Ninjara and Min Min?
'The Student of Stealth', Ninjara is a fast and elusive fighter who likes to hit and not stick around long enough to get hit back. He's currently training at Ninja College, and the ARMS Grand Prix doubles as his senior project. His ninjutsu techniques allow him to disappear into thin air and make fools of his opponents!
'The Ramen Bomber', Min Min hails from the famed Mintendo Noodle House and uses her spicy kicking techniques to knock down her opponents' attacks. She's got a fiery personality and a distinctive look, with her bowl-shaped knitted hat and noodles for arms. But don't take her noodly appearance lightly – when charged up, her left arm can transform to unleash the power of a dragon!
How can I make the most of a Party Crash?
As well as getting stuck into as many fights as possible, you can bump up your rewards in a couple of ways. Firstly, there are bonus ARMS that will increase the points you earn when you've got them equipped. They change every 15 minutes though, so try to keep up! On top of that, you'll see bonus periods pop up at regular intervals, which bring special rules or modes to the party – such as 'One Hit Wonder', where every match is decided by 1-hit KO, or 'SO MUCH RUSH', where your Rush gauge is always full. All points earned during bonus periods are multiplied, so fill your boots! You can also check the schedule of Bonus ARMS and Bonus Periods for the whole event via a handy in-game screen. Forewarned is foreARMed!
This will also be the first Party Crash event in which players can try out Springtron, the powerful new character added to the game in the latest update, which went live on 30th November.
For a closer look at ARMS and its ever-growing cast of characters, visit the official ARMS website.
Will you be backing the elusive Ninjara or the fiery Min Min? Or will you just be looking to crash the party and cash in on the rewards? Either way, be sure to check out the latest ARMS Party Crash starting on Friday 8th December at 8:00pm AEDT.