News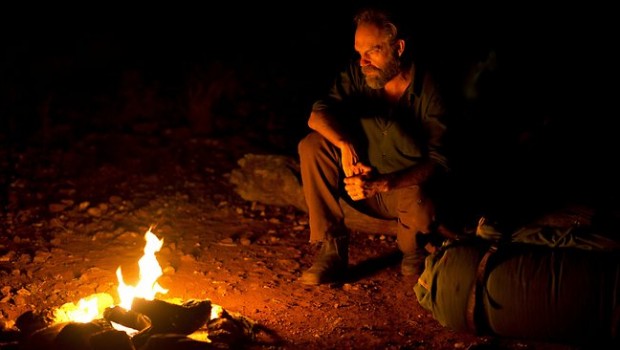 Published on October 29th, 2013 | by Admin
TIM WINTON'S THE TURNING PASSES THE $1M MARK AT THE AUSTRALIAN BOX OFFICE
Source: MADMAN ENTERTAINMENT MEDIA RELEASE
TIM WINTON'S THE TURNING PASSES THE $1M MARK AT THE AUSTRALIAN BOX OFFICE
October 28, 2013 – Now in its fifth week, TIM WINTON'S THE TURNING has passed through the $1 million mark at the Australian box office. The film has reached this substantial milestone with a carefully crafted event style release, playing on just 16 screens on its opening day.
TIM WINTON'S THE TURNING had the highest screen average of any national release in the country for both its opening weekend ($13,472) and opening week ($20,535). Following a successful start, the film has expanded out to include a number of regional cinema locations around the country. These include locations such as Broome and Albany, where chapters of the film were shot.
Creator of TIM WINTON'S THE TURNING Robert Connolly commented "The audience for THE TURNING has already exceeded our expectations, to reach such a milestone is an incredibly rewarding feeling. The great thing about this unique project is that it will now go on to exist in a variety of shapes and forms across a number of different platforms. We look forward to continuing our work with Madman on an array of possibilities for this unique collaborative film."
Paul Wiegard, Managing Director of Madman Entertainment commented "We pride ourselves as an innovative distributor and TIM WINTON'S THE TURNING further establishes the case for alternate distribution models. This is a substantial achievement and could not have occurred without the collaboration with our exhibition partners".
TIM WINTON'S THE TURNING was created by Robert Connolly (Balibo), who produced the film together with Maggie Miles and Arenamedia. Funding partners include Screen Australia, Film Victoria, ScreenWest, ABC and the Melbourne International Film Festival (MIFF) Premiere Fund. TIM WINTON'S THE TURNING is co-distributed by Madman Entertainment and CinemaPlus.
Website: www.theturningmovie.com.au
DIRECTORS: Marieka Walsh, Warwick Thornton, Jub Clerc, Robert Connolly, Anthony Lucas, Rhys Graham, Ashlee Page, Tony Ayres, Claire McCarthy, Stephen Page, Shaun Gladwell, Mia Wasikowska, Simon Stone, David Wenham, Jonathan Auf Der Heide, Justin Kurzel, Yaron Lifschitz, Ian Meadows
STARRING: Cate Blanchett, Rose Byrne, Miranda Otto, Richard Roxburgh, Hugo Weaving, Callan Mulvey, Brenna Harding, Dan Wyllie, Susie Porter, Harrison Gilbertson, Robyn Nevin, Matt Nable, Wayne Blair.