Events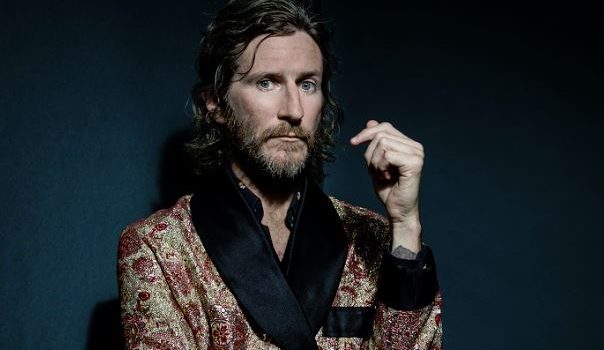 Published on June 28th, 2016 | by admin
Tim Rogers Sings Songs of Love and Loss at Arts Centre Melbourne
MELBOURNE, TUESDAY 28 JUNE 2016 – This August, Tim Rogers – troubadour, flaneur, dilettante, icon and Australia's favourite frontman – will perform as you have never seen him before at Arts Centre Melbourne.
Imagine an intimate Playhouse theatre, a couple of accomplices, a microphone and a list of sad songs in a joyous setting. Last Night When We Were Young: Tim Rogers Sings Songs of Love and Loss sees a man beaten up by rock n' roll singing songs of passion, heartache, regret and rehab.
Torch songs are a homage to unrequited love; sad songs that saved us and allowed us to wallow before allowing us to love again, and Tim will sing them all in this heartbreaking yet affirming night to remember.
Joined on stage by Clio Renner and Xani Kolac, Tim will sing the songs of Frankie, Sammy, Adele, Amy, Holiday, Garland, Crosby and Del Ray, to name a few. Sad, uplifting and inspiring; the world enjoys a love song but it loves an unrequited love song.  
"Why songs can be a balm for an aching heart in a way that common sense never can is as beguiling as it is beautiful. I've chosen these songs to confound myself further, and to extract some joy from a well of sadness," Tim said. 
The roguishly charming Tim Rogers is one of Australia's most beloved musical icons. As the frontman of You Am I, one of the country's essential rock n' roll groups, he has released 10 studio albums with the band, three of which have debuted at number one on the ARIA Albums Chart. In addition to You Am I, Tim has released critically acclaimed solo albums, and a number of collaborations with fellow musicians including Tex Perkins, The Temperance Union and The Bamboos.
With AFL one of his major life passions, in 2012 he was in his element when he became the face of the AFL Finals campaign. Last year, he became an ambassador of the David Jones 'It's In You' campaign, where iconic Australians were asked to share their inner style. Tim's, of course, was 'swagger'.
Last Night When We Were Young will be stripped of the usual rock and roll accoutrements, encouraging the audience to discover a different side of Tim as he leads us through a meandering list of songs of unrequited love and loss. The songs that saved us in our darkest hours.
BOOKING DETAILS
Last Night When We Were Young:
Tim Rogers Sings Songs of Love and Loss
Arts Centre Melbourne, Playhouse Theatre
4 August 2016
Tickets on sale Wednesday 29 June
Book at artscentremelbourne.com.au
For more information about Arts Centre Melbourne visit artscentremelbourne.com.au or phone 1300 182 183. Become a fan of Arts Centre Melbourne on Facebook or follow @artscentremelb on Twitter.