Events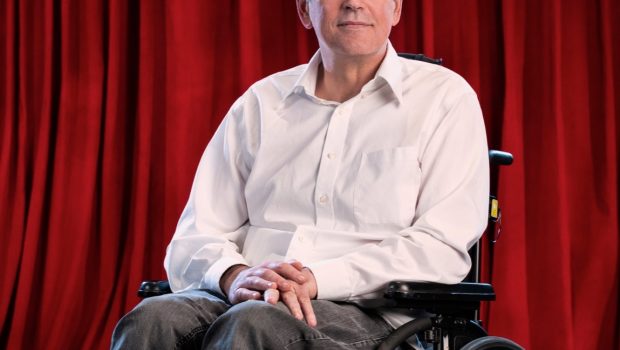 Published on June 12th, 2019 | by Admin
Tim Ferguson: A Fast Life on Wheels  Tour
Comedy legend Tim Ferguson rips the lid off his extraordinary life. In a hair-raising show of comic daring, Tim reveals the terrors and tears of his worldwide escapades.
From touring the world in the Doug Anthony All-Stars to his life as a network TV star and now an international teacher of screen comedy.
Through it all, Tim has defied the challenges of Multiple Sclerosis. "I don't 'suffer' MS," says Tim. "It suffers me!"
After full houses for this award-winning show in Adelaide, Brisbane and Perth, Tim is hitting the road with a string of dates in regional Victoria and NSW, as well as Hobart and Canberra.
Tour dates:
September 7th -Theatre Royal, Hobart TAS
Book Tickets 
September 27th – Orange Civic Theatre, Orange NSW
Book Tickets
September 28th – BMEC, Bathurst NSW
Book Tickets
October 5th – UIumbarra Theatre, Bendigo VIC
Book Tickets
October 19th – The Street Theatre, Canberra ACT
Book Tickets
October 26th – Riverlinks, Shepparton VIC
Book Tickets
Audiences are raving about A Fast Life on Wheels:
"What a Hoot! Haven't laughed that hard in years. Tim Ferguson is the consummate performer. Almost wet my pants!"
"Candid and interesting with a mix of comedy, stories and real life experiences. I could have listened to him for many hours more."
"Terrific show. Tim made the audience laugh and cry, sometimes at the same time!"
"Hilarious, touching and out of control. This show is hell on wheels."
With A Fast Life on Wheels, Tim was the recipient of:
* Best Male Solo Show – Adelaide Fringe
* Weekly Comedy Award Winner – Perth Fringe
Visit the Serious Comedy website here