Events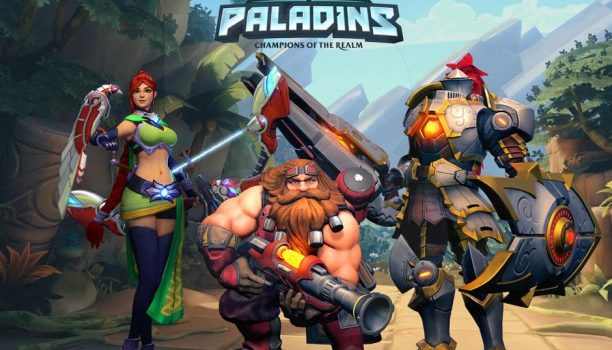 Published on October 19th, 2016 | by Admin
TICKETS AVAILABLE NOW, HI-REZ OCEANIA CHAMPIONSHIPS 2016: LIVE FROM ESL SYDNEY AND ON TWITCH
Melbourne October 18, 2016. From today, tickets are available for fans to attend the first Hi-Rez Oceania Championships, being held at ESL Studios in Sydney this November 26 and 27 in front of a live audience, and broadcast live on Twitch at www.twitch.tv/hireztv.
Encompassing both the SMITE Oceania Championships and Paladins Invitational Final, two jam-packed days of competition will determine which teams will walk away with the god-like share of the $65,000 AUD prize pool and qualification for international competition at Hi-Rez Expo in January 2017.
Audience tickets are strictly limited, and available now via Eventbrite at
https://www.eventbrite.com.au/e/hi-rez-oceania-championships-2016-tickets-28449288588
During Hi-Rez Oceania Championships 2016, the final Split for the 2016 season of SMITE will confirm the Oceania Champion, qualifying directly into the $1M USD SMITE World Championships held at Hi-Rez Expo in Atlanta, Georgia USA from January 5 to 8. The Paladins final, featuring the best two teams following a five week league, will crown a winner who'll represent Oceania region at Hi-Rez Expo 2017, competing in the inaugural USD $150,000 Paladins Invitational.
Over two massive days, fans will cheer on competing teams, and witness the championship for both SMITE and Paladins, and attend the Hi-Rez Community Night party, with food and drink provided.
Hi-Rez invites friends and fans of SMITE and Paladins to join the community at ESL Studios for the biggest celebration Oceania has ever seen. Hi-Rez guests attending the event will be Kevin "Adanas" Meir, Commentator and Analyst, and Dan McHugh, Esports Manager.
Backgrounder – SMITE and Paladins Esports
About Hi-Rez Oceania Championship 2016
The event takes place on November 26-27 at ESL Studios, Sydney. Featuring the Top 4 SMITE teams in Semifinals and Grand Finals, and top 2 Paladins teams in Grand Finals.
About SMITE Oceania Pro League
The SMITE OPL has seen the best teams in Australia and New Zealand battling over three amazing splits of competition, with a total prize pool of $100,000. Six Oceania Pro League teams have qualified for Split 3. The top four will compete at SMITE Oceania Championships on November 25-27
Avant Garde (Winners, Split 2)
Pandamonium (Winners, Split 1, 2015 Champions)
Legacy Esports
Alpha Sydney
Corvidae
Royalty
The six teams will play each other twice each through the Split 3 Pro League season, broadcast live in partnership with Cybergamer. See the current standings at http://au.cybergamer.com/smite
Watch live Saturday and Sunday from 6pm AEDT: www.twitch.tv/cgtv_smite.
More on SMITE, the mythology themed action-MOBA for PC, Mac, Xbox One and PS4 www.smitegame.com
About PALADINS Invitational League
Paladins is a team-based shooter in a fantasy setting with deep strategy elements and in-match character progression through decks of collectible cards.
Players can download the game now and Australian servers are active.
Six teams have made it to the first Paladins Invitational League:
Aftermind
Avant Garde
Australian Mafia
Tension Esports
Proper Etiquette
Corvidae
Watch Paladins Invitational League Mondays weekly at 7pm AEDT on www.twitch.tv/PaladinsGame
For more information on the league and standings visit http://au.cybergamer.com/Paladins