Comics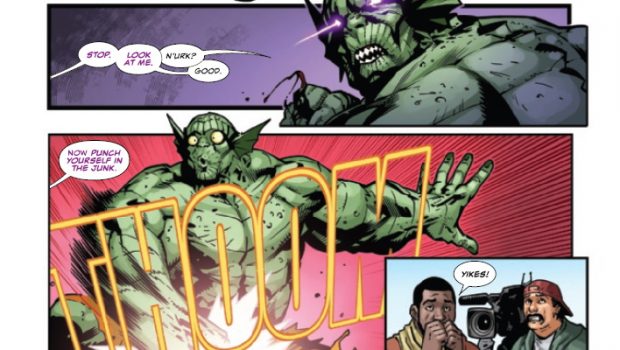 Published on September 6th, 2022 | by Tim Chuma
Thunderbolts: Marvel Tales #1 (2022) Review
Summary: Good enough for the first entry for a new series. Will have to see how this one develops. Good to get away from the multiverse for a change.
Luke Cage has taken over from Mayor Wilson Fisk but kept the anti-vigilante superhero laws that proved popular with the voters. He now has his own team of Thunderbolts to take on any problems the police cannot deal with and the first thing they have to do is deal with the old supervillains who made up the group before.
While knowledge of these characters and the previous storyline would help it is still easy enough to pick up what is going on as this is a new story and still establishing things. Hawkeye will be familiar to people having been in the Avengers and the streaming series and is the leader of the group in this series.
There is a reasonable amount of action for the first issue of a series and for once they do go into what happens after one of these battles with all the cleaning up and legal issues that ensue. They do also set up something to continue for the rest of the series when it turns out one of the "bad guys" was an undercover agent.
For Marvel fans who just want a normal story that does not involve multiverses or having to purchase comics for multiple character's series to be able to follow the one story I would also recommend this comic.
Comic details:
Writer: Ralph Macchio
Artist: Sean Isaake
Cover Artist: Mark Bagley
Publisher: Marvel
Published: August 31, 2022