News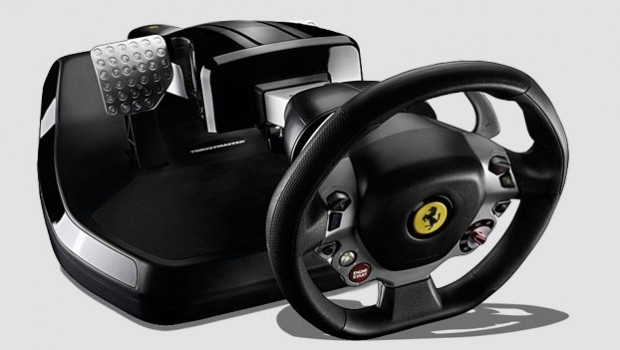 Published on September 30th, 2013 | by admin
THRUSTMASTER PARTNERS WITH QV SOFTWARE TO BRING ITS GAMING ACCESSORIES TO THE AUSTRALIAN MARKET
Sydney, September 30, 2013 — Thrustmaster, the well-known designer and manufacturer of gaming accessories, is thrilled to announce that all of its award-winning product ranges will now be available in Australia.
Founded in 1992 and purchased by Guillemot Corporation in 1999, for over twenty years Thrustmaster has brought all of its know-how and technological expertise to the international video game accessories market. Thrustmaster offers a full product portfolio for every type of gamer – from beginners right through to experts – on PC and game consoles, including licensed ranges in conjunction with prestigious partners. Thrustmaster has developed strong partnerships with Sony® and Microsoft® to offer cutting-edge products for their respective gaming platforms.
Thrustmaster is now excited to be teaming up with QVSoftware in Australia to make its many ranges of PC, PS3™ and Xbox 360® accessories – including gamepads, racing wheels and joysticks – available to local consumers. This includes Thrustmaster's Ferrari®-licensed gaming accessories, designed for users ranging from hardcore to casual gamers.
Thrustmaster is also making preparations to offer its lines of accessories for the upcoming next-generation consoles, PS4™ and Xbox One, in Australia through QVSoftware. This will include highly-anticipated new wheels, which will be available for each console's launch date: the T80 Racing Wheel for PS4™, and the TX Racing Wheel, Ferrari 458 Italia Edition, for Xbox One.
"Thrustmaster is proud to be working with QVSoftware in Australia," explains Nicolas Guillemot, Sales Export Manager at Thrustmaster. "This is a winning combination of teams, and we have high hopes for strong sales in the Australian gaming accessories market. We look forward to seeing our products on store shelves, and being able to provide Australian gamers with a whole new level of fun and immersion, thanks to some amazing new products." Tom Dekker, QVS Head of Sales adds "we are pleased to be working with Thrustmaster who have a great reputation for delivering quality products and an exceptional experience for gamers. With an exciting line up of new racing wheels for the next gen consoles, we are looking forward to launching the range in Australia soon."
Check out all of our products at www.thrustmaster.com.