Comics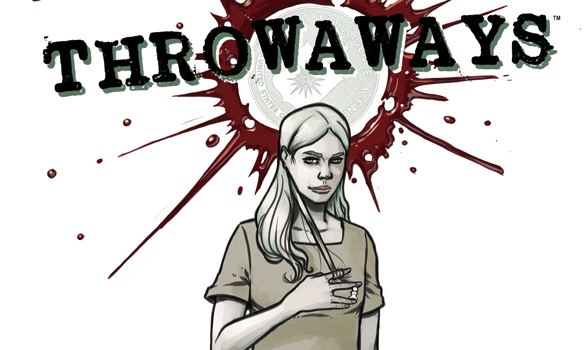 Published on April 25th, 2017 | by Lyla Saudi
Throwaways #7 Comic Book Review
Summary: This issue focuses on Alice and Brad and while it answers a lot of questions surrounding their relationship it also opens up a whole lot more.
The sins of the past have far-reaching repercussions for the present in Throwaways #7, that will see ex-ranger Brad and a young and (seemingly) innocent Alice forming an unlikely bond in a deadly game for survival against ULTRA – the illegal government human experimentation program.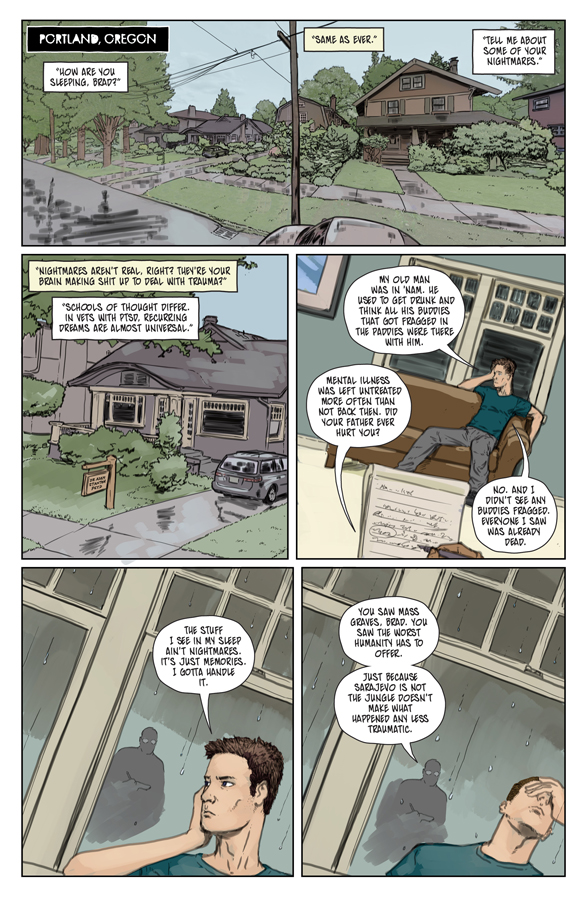 We are transported back in time to the start, where ex-ranger and all round badass Brad (suffering from the effects of PTSD) is recruited by Dr. Ostrander into the ULTRA program. There, we see that out of the fear for the lives of his family, he is left with no choice but to leave them behind, before being forced to develop and turn his 'special abilities' into a weapon for the government to use against it's enemies.
At the same time, at the other end of the facility, a thirteen year old Alice isn't performing to the standards that Dr. Ostrander deems as worthy, giving Brad the task of 'liquidating the asset'. Only Alice has a different plan in mind, one that will see her escaping the facility forever. But she will need Brad's help if she hopes to set them both free.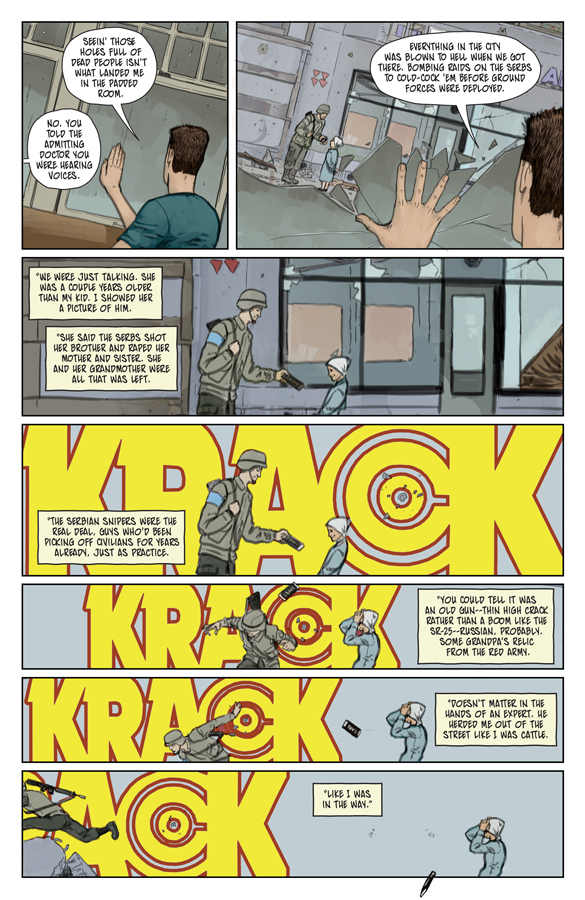 Writing
This is my favourite issue of the series so far. Caitlin Kittredge successfully opens up a whole new can of worms as she explores who Alice really is as a character and her evolving relationship with Brad. The pacing of the story is upbeat and there never is a dull moment as action fills the pages. The writing is full of suspense, mind control (and a lot of it), and even pulls on your heart strings as we gain a glimpse into Brad's life prior to ULTRA. The character development is a fantastic inclusion in this issue, as it has been somewhat missing in the previous issues. In this issue you will develop some much needed and sincere empathy for the characters.
Artwork
This issue was more text heavy than in the previous ones but works well as the characters and scenes are not overly detailed. The water colour vibe sets the scene with vibrant added boldness to exaggerate the more dramatic scenes. Altogether (along with the composition of the panels) the art allows you to use your imagination to immerse yourself into the story. I especially enjoyed the cover art depicting Alice with her killer grin that made me excited to flip the pages to discover more about her.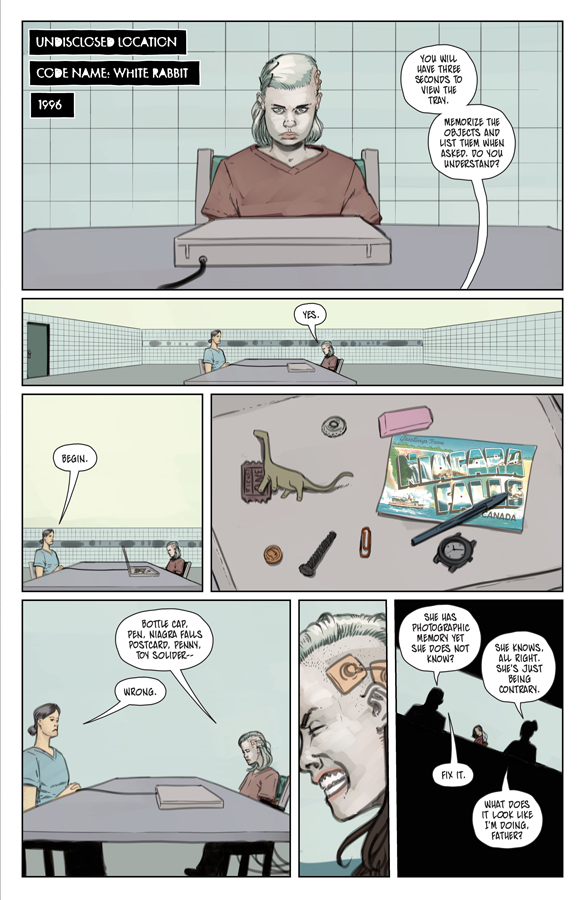 Final Thoughts?
I am a fan of Throwaways #7 as it hasn't been as predictable as the previous issues. The twist at the end defiantly raised my eyebrow and I am keen to find out what happens next!
Comic Book Details
Title: Throwaways
Issue: #7
Publisher: Image Comics
Writer: Caitlin Kittredge
Cover Art: Steven Sanders
Art: Steven Sanders
Published: April, 2017
Format: Digital and Print