Comics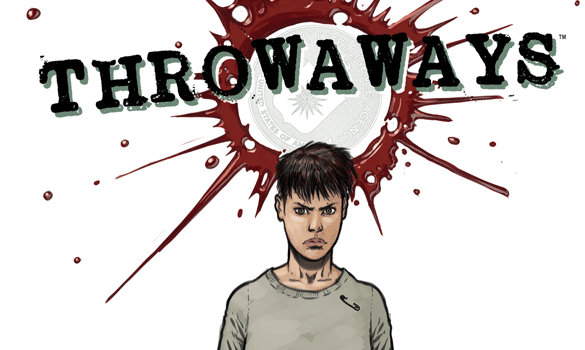 Published on March 19th, 2017 | by Lyla Saudi
Throwaways #6 Comic Book Review
Summary: Abby and Dean have a new purpose to destroy Dr. Ostrander and the ULTRA Program and Abby will use Dean's father to do it.
On a mission to make the evil mastermind Dr. Ostrander pay for turning her into a throwaway operative, our ex-veteran and heroine Abby will use any means necessary to get past the doors of the ULTRA government mind-control program. Even if it means having her friend's father killed in the process in Throwaways #6, a story by Caitlin Kittredge and illustrated by Steven Sanders.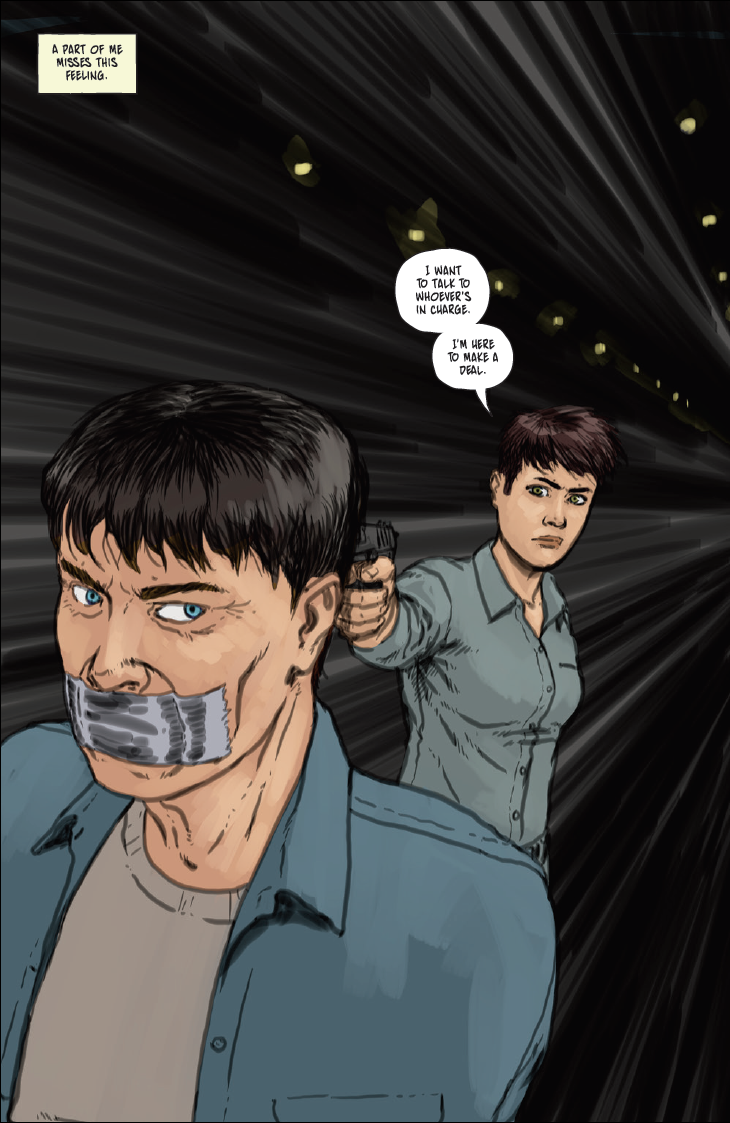 You need emotions to be in the ULTRA program. Why? Because they need something within you that they can break, reshape and control. And when they are done with you, when you start to question yourself and what you have done. You become expendable and replaceable.
Using Dean's father  as a bribe (as he has special powers useful to the government) to make a deal to see Dr. Ostrander will have dangerous consequences for them, as Dr. Ostrander has another more powerful programmable operative up her sleeve. One that even Abby may not be able to defeat.
Meanwhile Dean's life has been turned upside down as the secret to this mother's true identity starts to unravel, making him re-think the wild conspiracy stories his father told him as a kid. But will he be able to get the answers he needs from his father. Or is it already too late for both of them.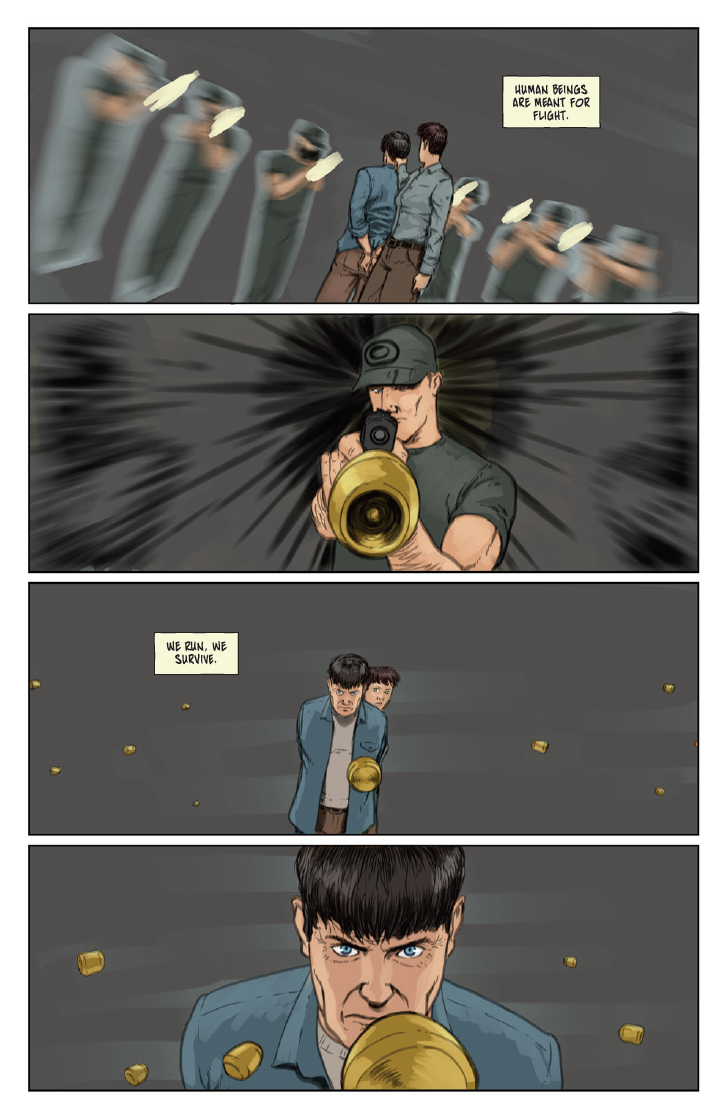 Writing & Artwork
Although there was a lot of action in this issue it seemed to lack the same amount of energy that was present in the previous issues. There wasn't much character development, especially as it starts to introduce new ones, and the parts of the story that were previously exciting, such as Dr. Ostrander's 'gifted' son and Abby's power to analyse any situation, was hardly touched on. It was good to see more of the untrustworthy but loyal Alice and gain a little more of an understanding of the ULTRA program, but hopefully the story fleshes out more in the next issue.
Artwork
The illustrations are not overly detailed and although there are a lot of action scenes it does not overwhelm the page. A few panels are confusing to understand initially and the creative page layout that has added a frenzy vibe to the story isn't as dominating as in previous issues, which is a shame but a different style has been used, one that blurs (smudges) the characters and objects to present timelines, focus points and motion, which is interesting.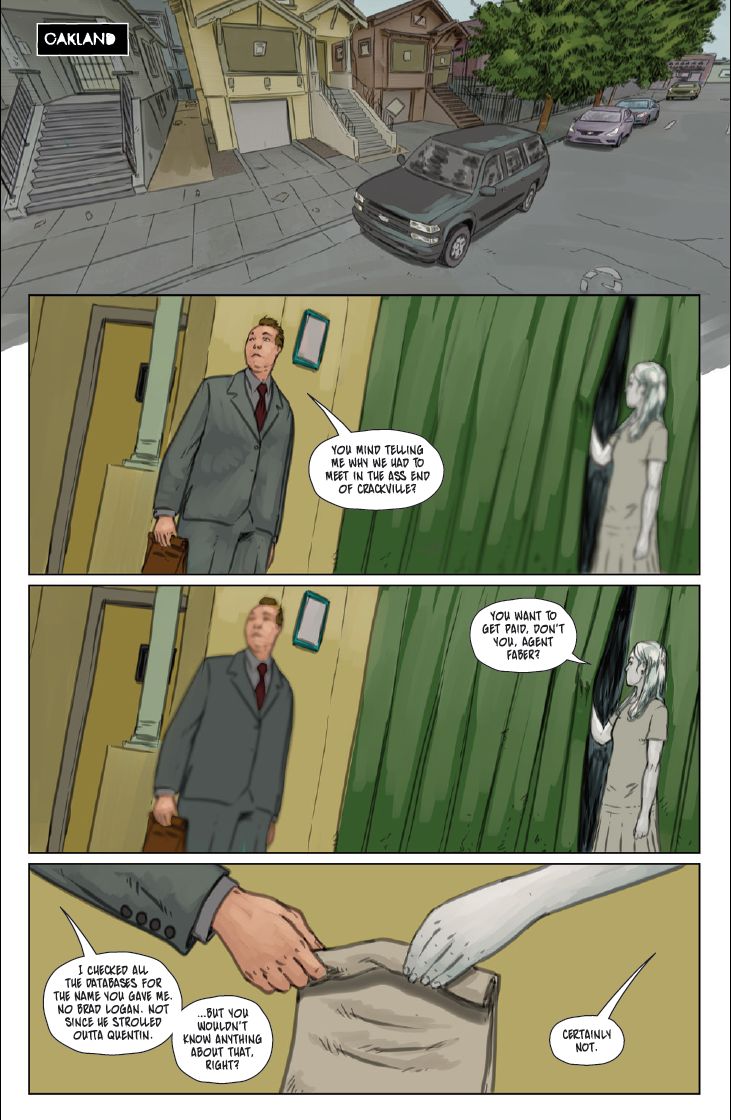 Final Thoughts?
I feel like the series has hit a hump with this issue and I hope that the next one will push it over. Overall it is a little underwhelming with a predictable ending but I would still say that it is worth a read as you find out a bit more about the ULTRA Program and Alice's connection to Dean's father.
Comic Details
Title: Throwaways
Issue: #6
Publisher: Image Comics
Writer: Caitlin Kittridge
Art/Cover: Steven Sanders
Letterer: Steve Wands
Colour Assistance: Clark Holliday
Genre: Spy-Ficiton/Thriller
Publication Date: March 8th, 2017