Hardware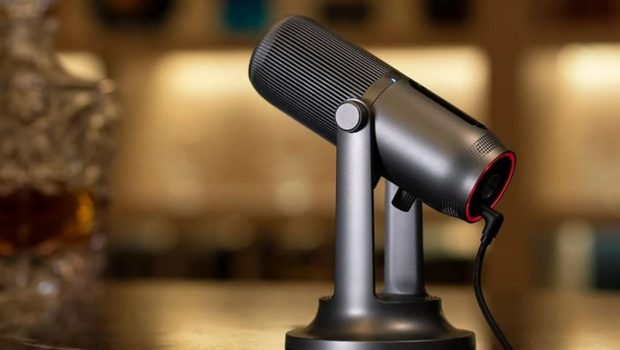 Published on January 28th, 2022 | by Chris O'Connor
Thronmax MDrill One Pro Review
Summary: USB microphones have come a long way. Thronmax MDrill One Pro shows you can get high quality with ease of use without spending more than second hand car.
Thronmax MDrill One Pro Official Blurb: The Thronmax MDRILL One Pro will be only microphone you will ever need with 4 different polar settings offering the ultimate flexibility. Record vocals, instruments, podcasts, interviews, conference calls, streaming and much, much more!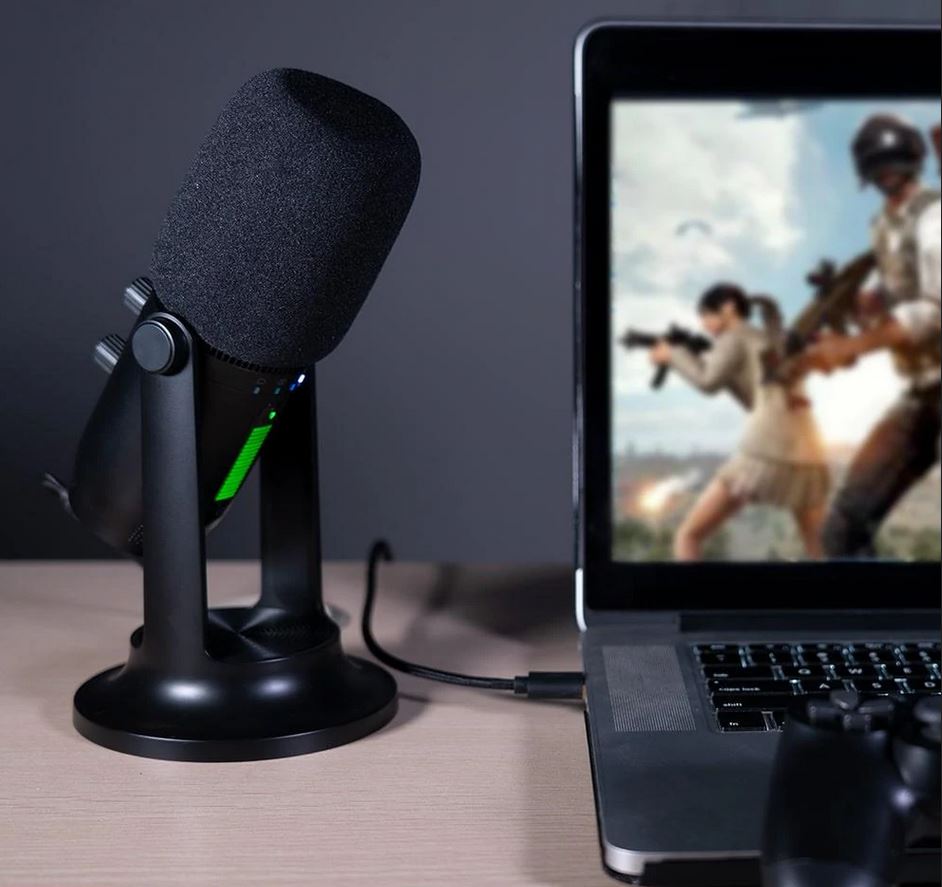 Thronmax MDrill One Pro Review
USB microphones used to be treated with disdain. For those of us who are old enough, we might remember those beige or light grey flimsy stick microphones that came with packages like Dragon naturally speaking and the like. Then some companies realised that with the growing market for home production there was also a market for easy to use audio equipment and suddenly USB microphones started to get a lot more respectable, if quite pricey.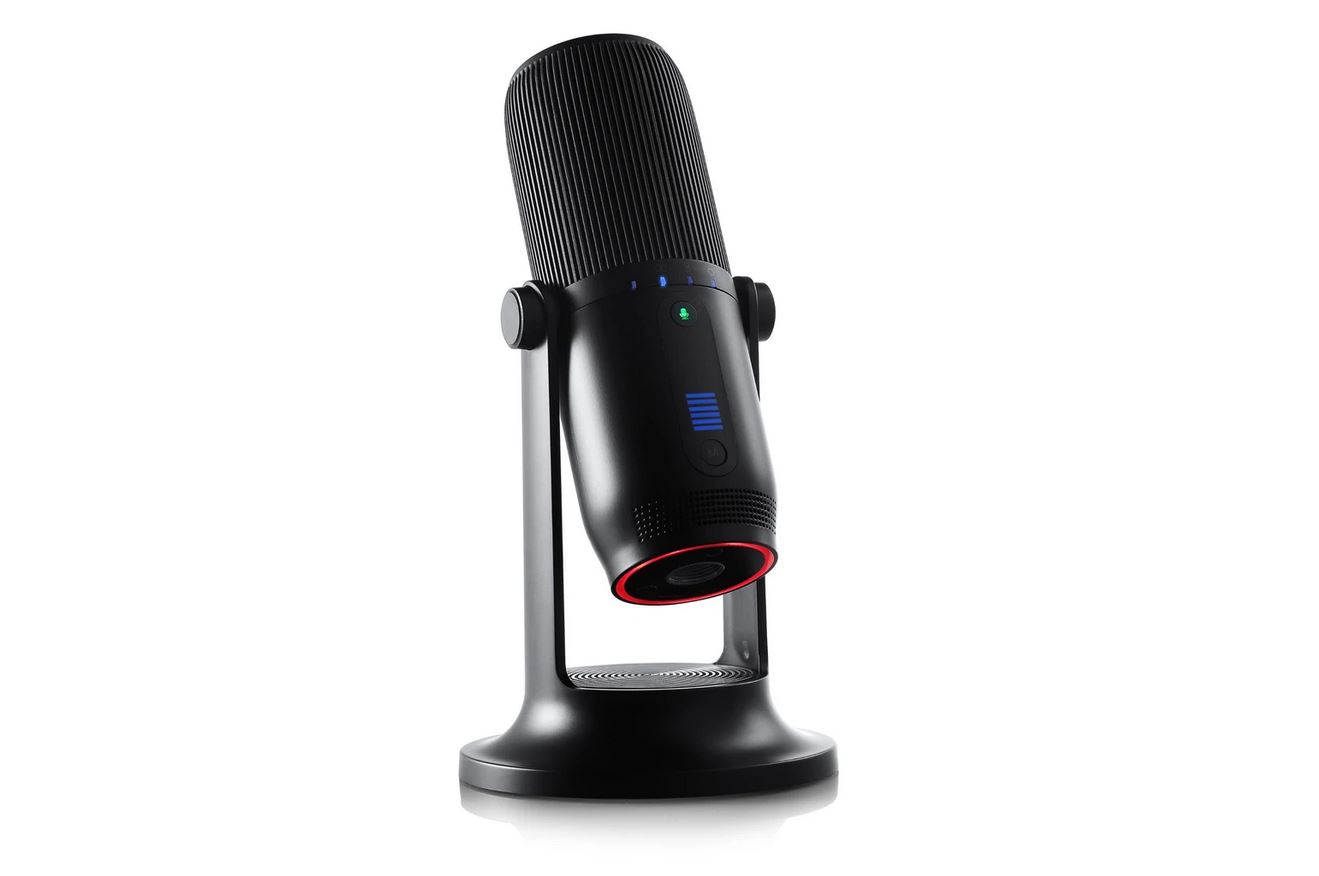 Thronmax have throw their hat in the ring and produced a really impressive microphone (MDrill One Pro) that easily competes with the names you are more familiar with.
Key Features
– 96Khz 24 Bit Studio Recording
– Vertigain Technology : Sound-enhancing acoustic chamber ,increase Recording/streaming
quality (patent pending) Vertigain
– 4 dedicated recording patterns:
Cardioid ; For streaming and gamers, instrument
Stereo ; Vocals ,
Bi-Directional ; Interview or duets,
360º Omni-directional ; conference calls
– Smart led indicator for different mode.
– Seven colors led show
– Mute button
– Zero latency 3.5 mm headphone monitoring port
– 3 meters braided type-c cable
– Smart memory, Save your last
– USB connection, plug and play no need drivers required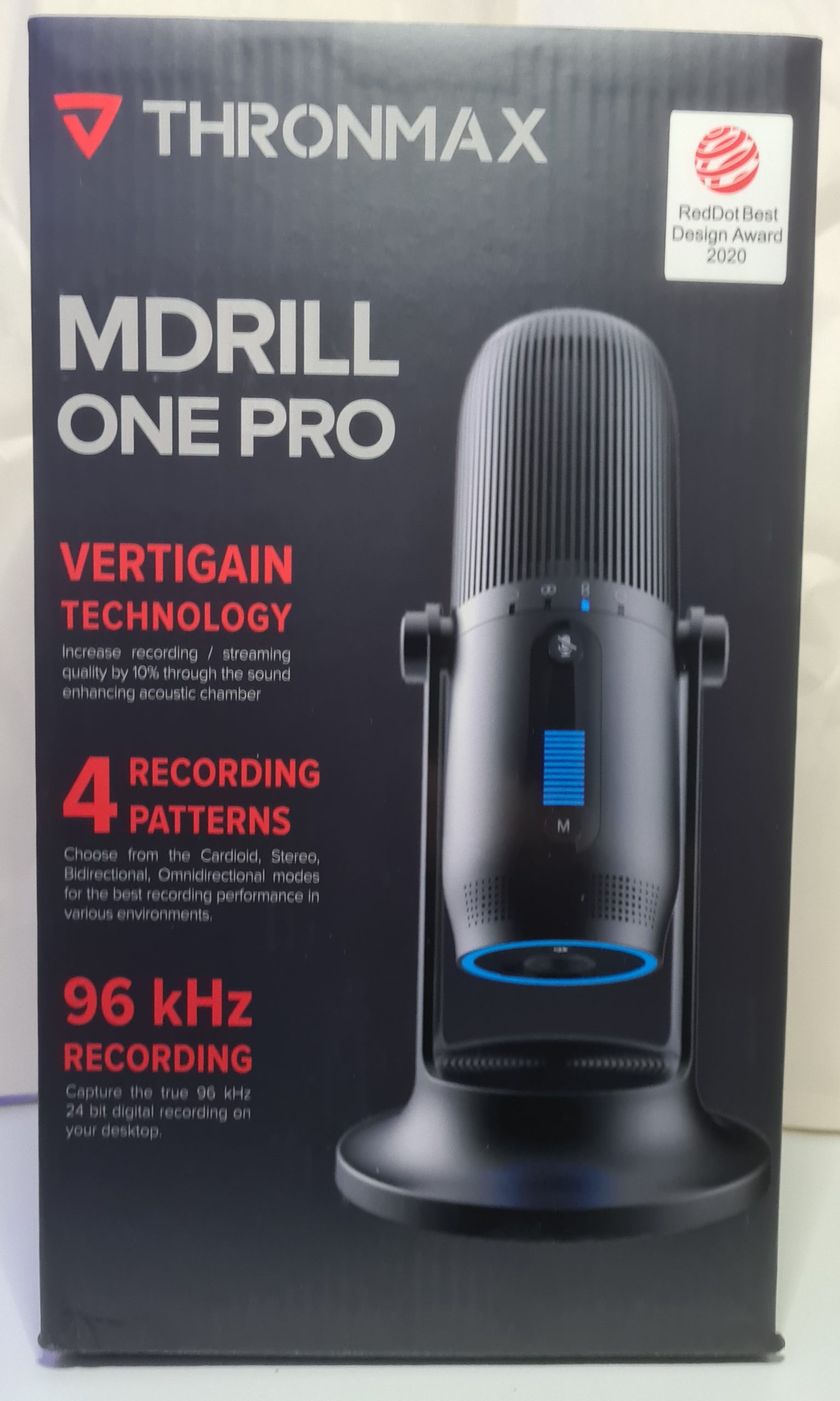 The box is very nicely laid out and takes you through it's main points (not least of all being the option for four recording patterns, Cardioid, Stereo, Omnidirectional and Bidirectional). Opening the box reveals a carefully packed sleek, professional looking microphone with a pretty respectable desk stand. The whole unit and stand also have a decent bit of weight to them which (perhaps falsely… but still psychologically) helps make it seem a lot more serious.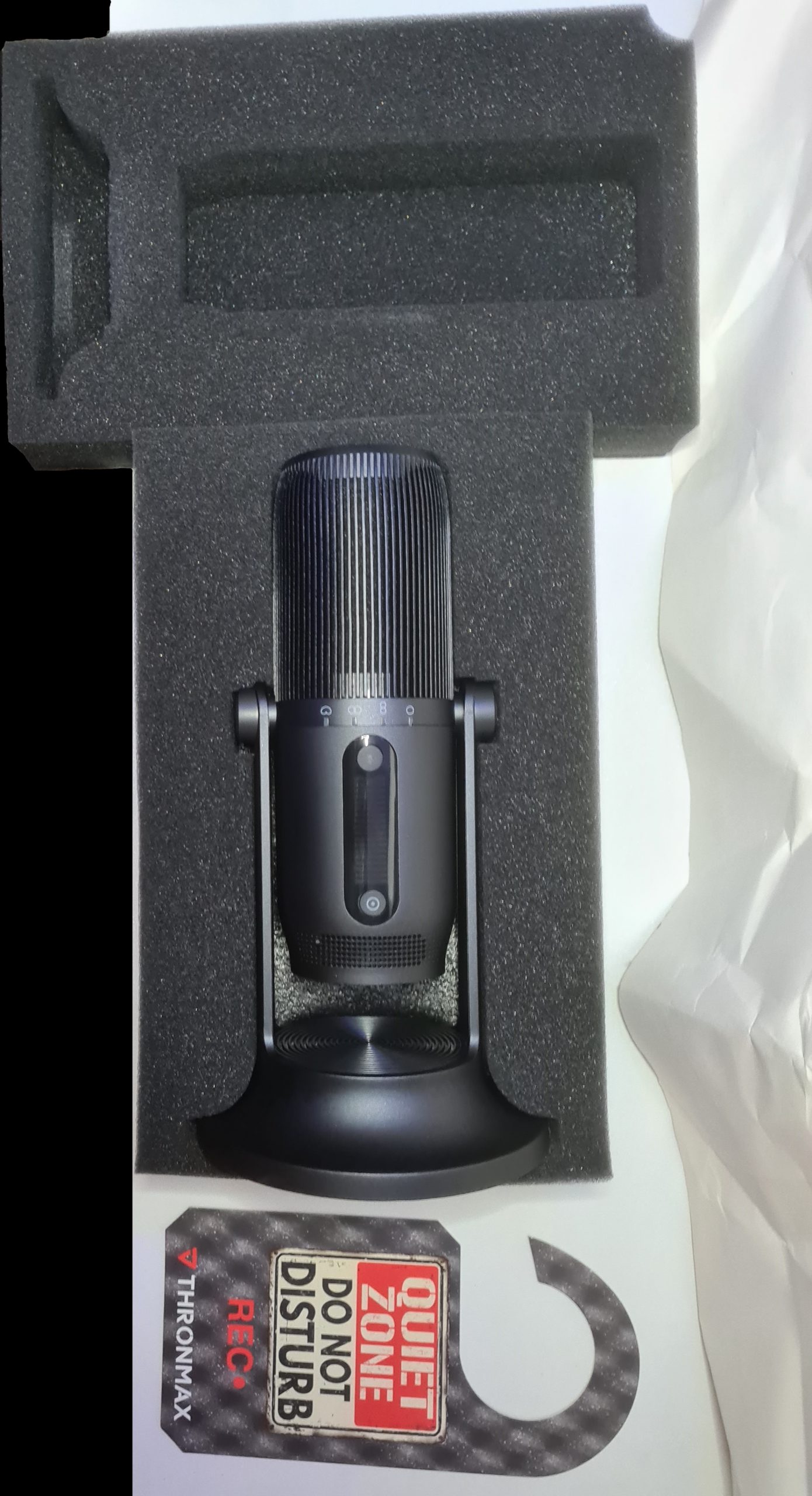 To get started, all you really need to do is to plug the included cable (braided… love that, much more durable) in to the microphone and your PC and you are good to go. A quick note here though. If you even just give the instructions a quick glance, you may notice it mentions that if you find you have trouble with playback it could be because your PC has automatically switched playback to the microphone as well… sure enough this did happen with me. It's easily fixed and then you can listen for the first time to the quality this microphone picks up. I did a few voice tests which all came out with a good tone to them… not overly heavy on the bass (for some reason people really seem to think that all audio should be super bass heavy… I don't know why as I prefer a more natural sound… but I digress).
I then grabbed my cheap guitar and strummed a few notes and again was quite pleased with the sound quality of the recordings.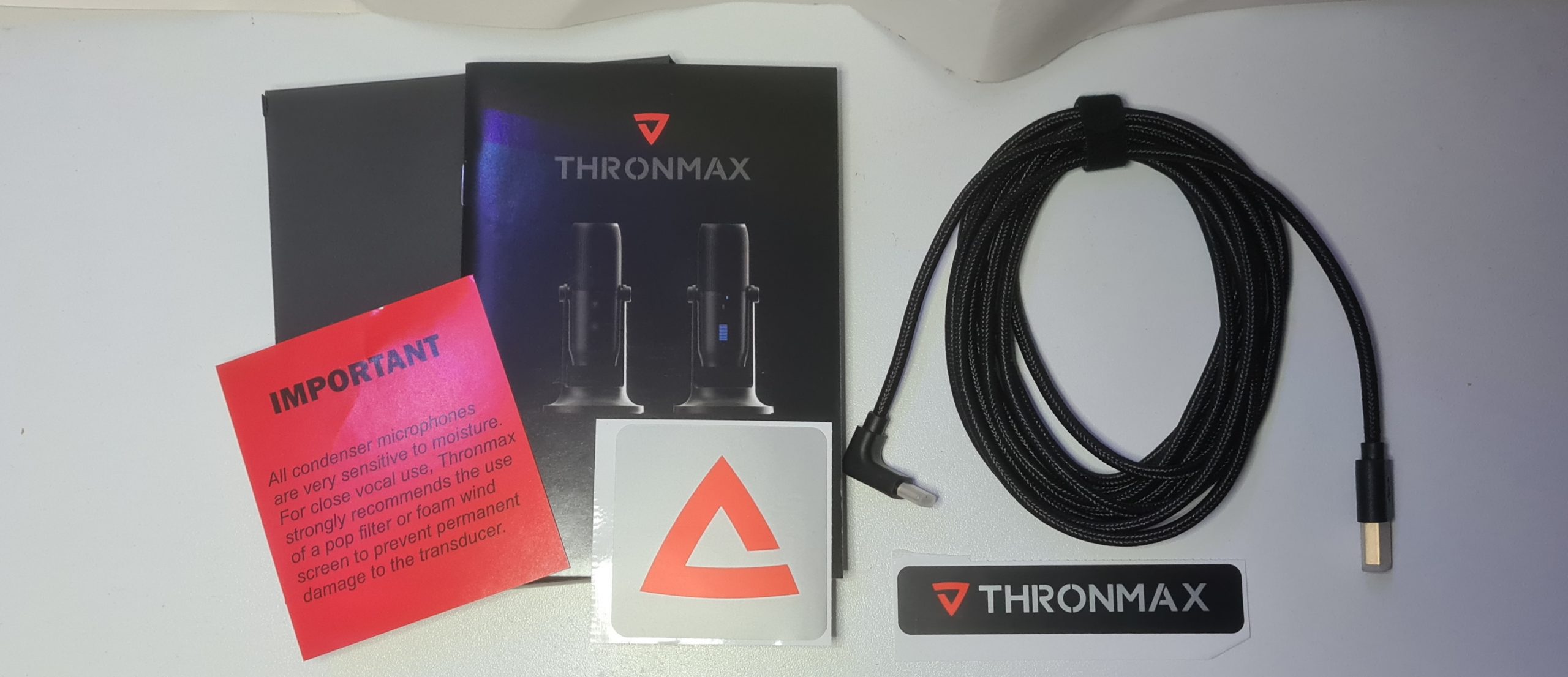 Now I will say, I have been fortunate enough to spend a very small amount of time with a professional audio technician (anyone remember the voice for Australia's "National Youth Week 2007"?) and I'm sure that people who spend their working lives listening for the most minute difference in sound might be able to find fault with this microphone… or they may not. For the average listener I think you'd be hard pressed to find a better sounding USB microphone in the price range.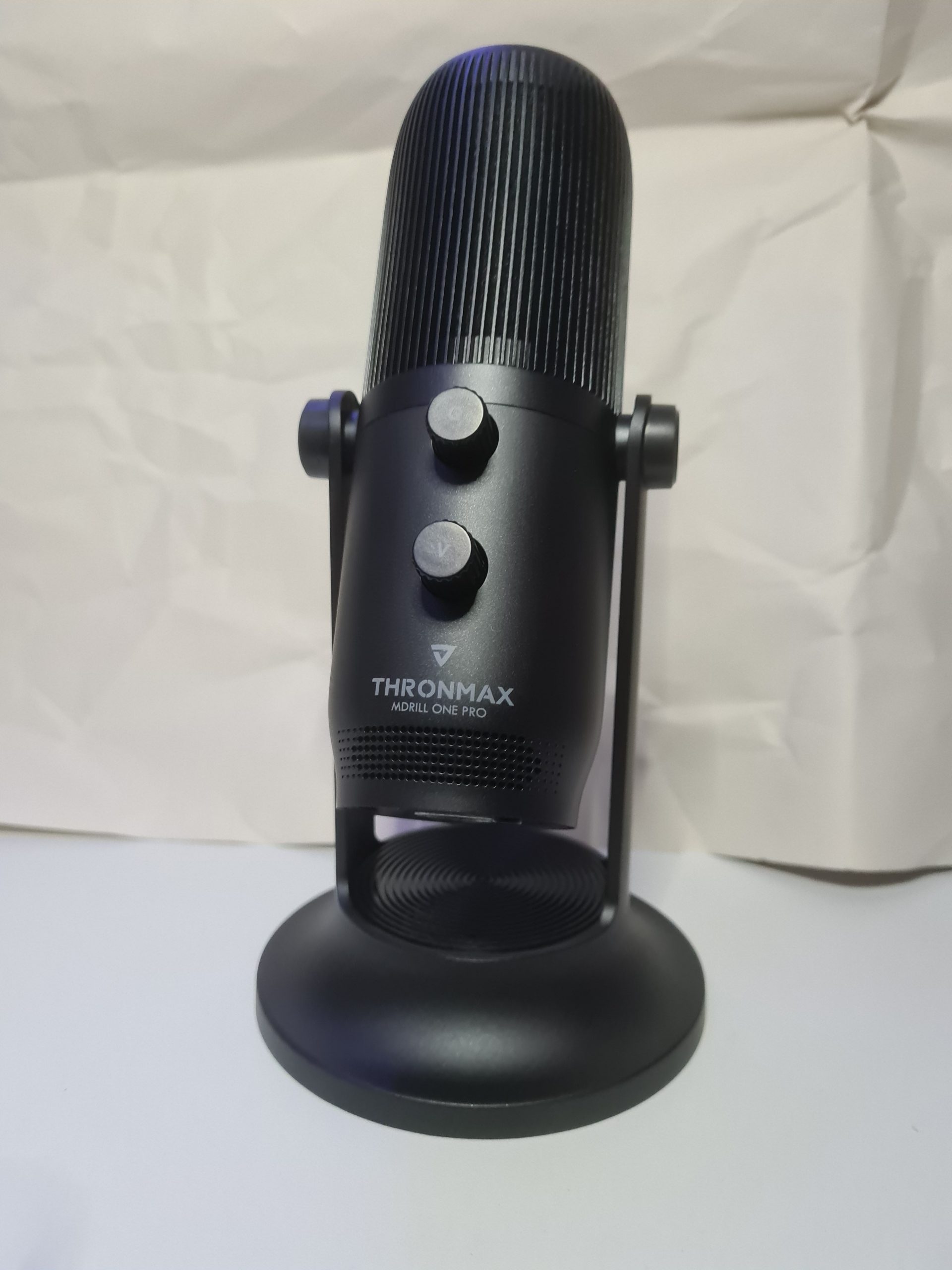 With the option to switch between audio recording modes you can use this one microphone for your pod casting, your music demo or your sizzle reel for audio book narration. The smart gain and audio indicator LED make keeping track of your recording as simple as you could hope for and the option to either use the supplied desk stand or screw into a boom pole or similar means you have flexibility for just about any use case.
Final Thoughts?
This is an absolutely easy recommend. All you have to do to appreciate how important audio is to productions is find a few clips on YouTube and invariably some of them will have audio that may well put you off even trying to get through the video (I know I've experienced that). You could have the most amazing information, visual presentation, but if your audio is rubbish then it's all for naught. Grab a Thronmax MDrill One Pro and you won't have to worry about your audio quality again!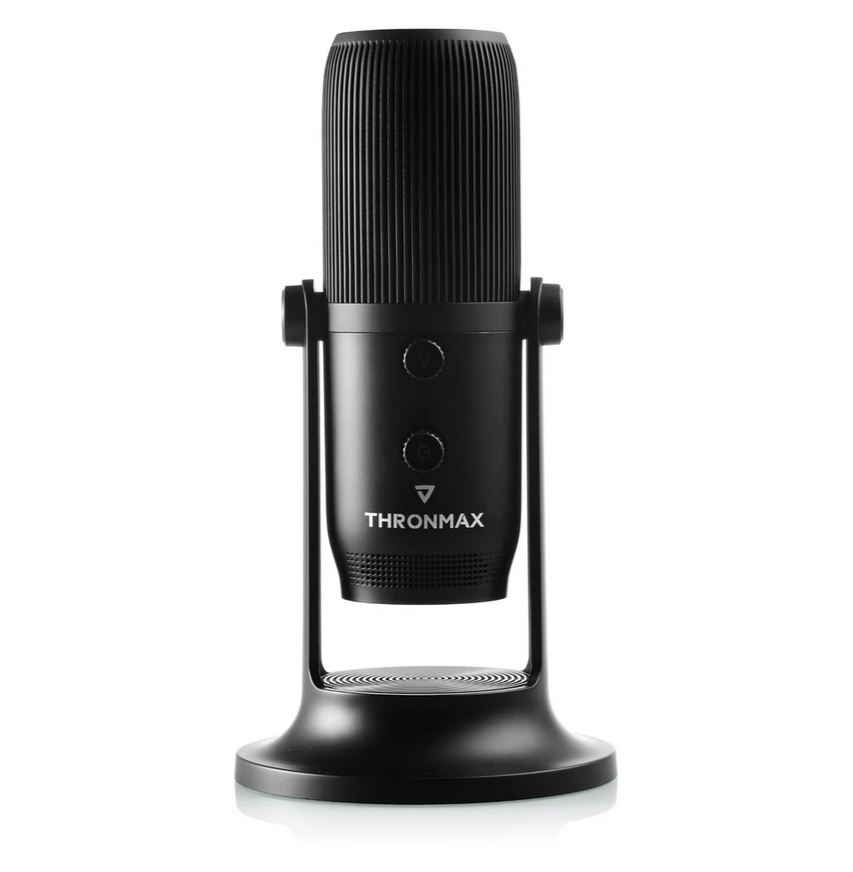 Thronmax MDrill One Pro Key Features
– 96Khz 24 Bit Studio Recording
– Vertigain Technology : Sound-enhancing acoustic chamber ,increase Recording/streaming
quality (patent pending) Vertigain
– 4 dedicated recording patterns:
Cardioid ; For streaming and gamers, instrument
Stereo ; Vocals ,
Bi-Directional ; Interview or duets,
360º Omni-directional ; conference calls
– Smart led indicator for different mode.
– Seven colors led show
– Mute button
– Zero latency 3.5 mm headphone monitoring port
– 3 meters braided type-c cable
– Smart memory, Save your last
– USB connection, plug and play no need drivers required
Specifications
Capsule: 3 x 16mm condenser high quality capsule
Frequency response: 20Hz – 20kHz
Far-talk smart voice capture (SVC)
Voice Brilliant (HD Voice)
Long Distance Recording (LDR)
1. C-media HD Codec
2. Output capability supports 96Khz Bit Resolution: 24bit
3. Integrated Intel HD-Audio codec compatible controller supports external HDA codec
4. compatible with Windows® UAA driver, Mac OS X and Linux embedded USB audio drivers and PS4
Package Content:
– Thronmax MDrill One Microphone 96Khz
– Microphone Stand
– User Guide
– 3 meters USB-A (Computer end) to USB-C (Mic end) braided cable
– Thronmax Stickers and warranty card
System Requirements:
PC/Mac with usb port
Windows 8/Windows 7/Windows Vista
Mac OS X (10.7-10.9)