Blu-ray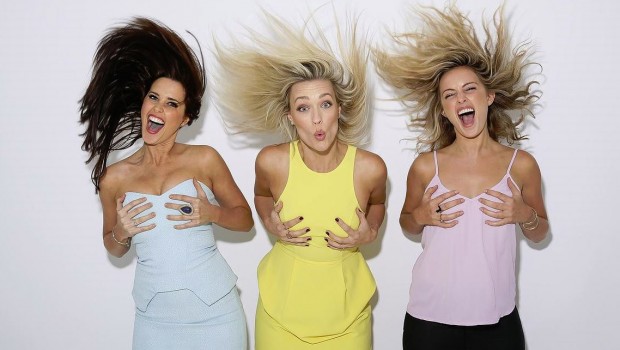 Published on July 28th, 2015 | by admin
Three-piece YouTube sensations SketchSHE are inviting Sydneysiders to join them on August 8 as they attempt to clap their way into the GUINNESS WORLD RECORDS for Pitch Perfect 2
Australian comedy group and YouTube lip-sync sensations SketchSHE, are inviting Australians to help them set the Guinness World Record for the Largest Clapping Ensemble to celebrate the Blu-ray™, DVD & Digital with UltraViolet™ release of acapella hit, Pitch Perfect 2.
First Fleet Park at The Rocks in New South Wales will provide the backdrop for the record attempt at 9am on Saturday, August 8, where more than 250 people are expected to gather to perform the clap routine from the Bella's World Championship performance, hosted by SketchSHE and seen in the popular movie.
Since their launch in December 2014, SketchSHE has had over 400 million video views across their Facebook and YouTube channels. The winsome threesome comprising of Shae-Lee Shackleford, Lana Kington and Madison Lloyd have seen incredible success, recently taking over Times Square on Good Morning America and revealing their comedic chops on The Ellen DeGeneres Show.
Their quirky, high-energy viral videos – including "Bohemian Carsody" and "Mime Through Time" – were yesterday joined by the "Pitch Perfect 2 Clap Song". Similar to the iconic 'Cup Song' from the first film, the 'Clap Song' mimics the final performance in the popular sequel.
SketchSHE's Shae-Lee is excited to lead the World Record attempt:
"Learning the Pitch Perfect 2 clap song for our video was so much fun and we're excited to meet our fans and lead Sydney into the record books with a GUINNESS WORLD RECORDS title for the Largest Clapping Ensemble," she said.
The GUINNESS WORLD RECORDS title attempt is being attempted by Universal Sony Pictures Home Entertainment Australia to celebrate the release of Pitch Perfect 2.
The first 250 participants will receive a free ACA-AWESOME! t-shirt and there will be spot-prizes on the day for those fans clapping the routine with Bella enthusiasm.
Can you PitchClap? Check out SketchSHE's Pitch Perfect 2 Clap Song video and learn the routine