Games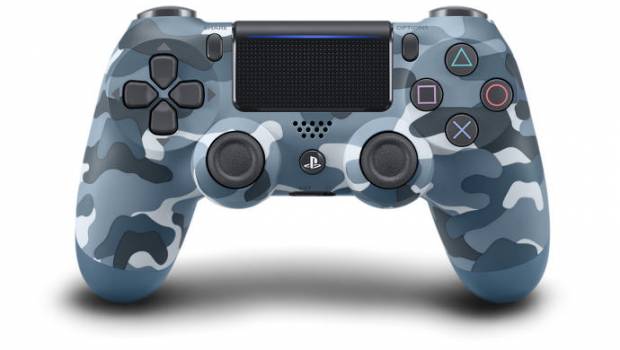 Published on August 21st, 2018 | by Admin
Three New Special Edition DUALSHOCK 4 Wireless Controllers Revealed
Sony Interactive Entertainment Australia is excited to announce three new special edition DualShock 4 wireless that will be joining the line up for the PlayStation 4 System. All three special edition models will be available from October in Australia.
Leading the charge is the Blue Camouflage design which will be available from 12th October, just in time for those about to undergo new covert missions on PS4. It has a futuristic blue and black colour scheme and features a familiar silhouette pattern waiting to be discovered by the players.
Next up is Berry Blue, launching 23rd October. It's perfect for those who like a powerful pop to their colours. Similar to Sunset Orange, which will be available again for a limited time on 18th September, its bright vibrant top cover is contrasted with a purple back and buttons.
Last but not least is the captivating Copper controller, which will be available as part of a metallic range from 30th October – alongside the return of Gold, Silver and Steel Black.
Each of the new controller will have a recommended retail price of $99.95 AUD, available from select retailers. Head to the PlayStation Blog for more information and visit playstation.com to check out the full range.
For the latest PlayStation news, follow PlayStation Australian on Facebook, Twitter, YouTube and Instagram.