Comics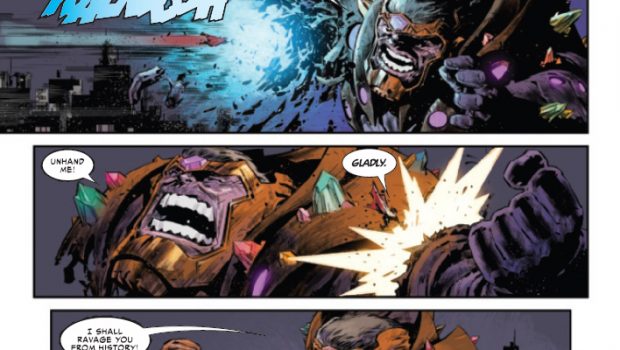 Published on July 9th, 2023 | by Tim Chuma
Thor Annual #1 Review (2023)
Summary: If you only get one Thor comic get the one where he and the Hulk punch each other so hard they destroy a planet. This one is good enough if you like the character.
Everything has gone wrong for Thor and MYTHOS (actually MODOK) has shattered the Bifrost and used the power to take over earth and the ten realms. If at first he can't defeat him he will continue to try until he does.
A nice one and done story with Thor which makes a change from all of the stories he seems to be in where it goes over multiple different comic books which do not make sense if you only read one of them. There is also a prologue included for a new storyline.
This is a more serious version of Thor and also MODOK who is played as a comedy character in a lot of his stories and including the recent Antman movie.
For this one I would recommend it to Thor completionists or anyone who just want a Thor story and already have the one where he punches the Hulk so hard they destroy a planet.
Comic details:
Writer: Jackson Lanzing, Collin Kelly
Penciller: Ibraim Roberson
Cover Artist: Adam Kubert
Publisher: Marvel
Published: July 05, 2023