Games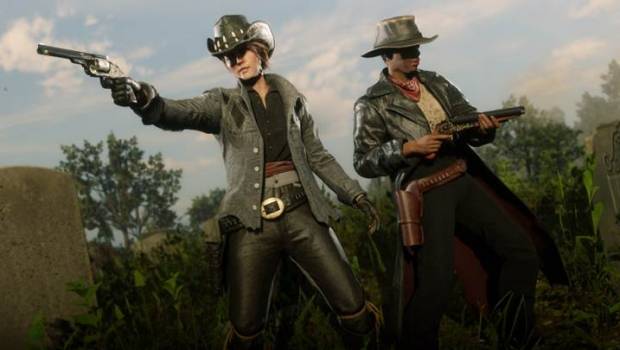 Published on April 1st, 2020 | by Adrian Gunning
This Week in Red Dead Online: New Showdown Mode Variation, Limited-Time Clothing, Bounty Hunter and Collector Bonuses and Discounts, and More
Gator Hat and More Limited-Time Clothing Items Return

Plus New Name Your Weapon Showdown Series, Bounty Hunter and Collector Bonuses, and More in Red Dead Online: March 31 – April 6
There is a batch of clothing items making their return to the Wheeler, Rawson & Co. Catalogue, for a limited-time only, including:
Gator Hat
Squat Stovepipe Top Hat
Winter Shotgun Coat
Benbow Jacket
Ortega Vest
Tied Pants
Strickland Boots
Calhoun Boots
Vaquero Baroque Spurs
ALL AVAILABLE UNTIL APRIL 13TH, SO GET THEM WHILE YOU CAN.
SHOWDOWN SERIES: NAME YOUR WEAPON
Show off your weapon wielding skills in this new variation where the trickier the weapon you use to land the killing blow, the more points you get. Featuring new and more volatile weapon loadouts, new point values, and more explosions.
Locations: Fort Mercer, Heartlands Oil Field, Tall Trees
BONUSES AND RANK-BASED REWARDS
Vigilantes scouring the unfriendly terrain in search for undesirables will receive a 50% cash bonus on all Bounty payouts, including Legendary Bounties.
Meanwhile, Collectors will reap a 100% Bonus on Role XP for the Condor Egg and Salvage Collector Free Roam Events, and on sales of any complete Sets.
Through April 6th, continue earning special rank-based rewards:
DISCOUNTS AND BENEFITS
There are several discounts to take advantage of this week, including taking 5 Gold Bars off the cost of either the Collector's Bag or the Bounty Hunter License, plus 80% off all Collector Maps, 70% off Criollo and Breton Horses, 50% off all Collector and Bounty Hunter clothing, and 40% off the Bounty Wagon.
PlayStation Plus members will receive a Reward for 3 Free Ability Cards of your choice.
Check Rockstar Support for details and limitations.