Games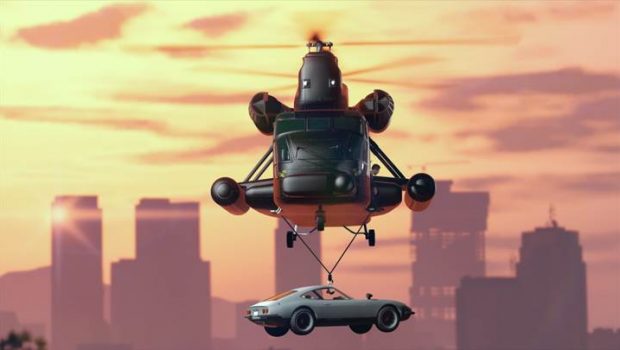 Published on May 3rd, 2019 | by Admin
This Week in GTA Online: Triple Cash on All Survival Modes, New Premium Deluxe Repo Work Missions, Discounts and More
Jump straight into some classic GTA Online action this week for triple the going rate, with all Survival Jobs paying out 3X GTA$ through May 8th.
Squad up in any of the 9 Survival maps available in the Jobs menu as you attempt to wipe out up to 10 waves of enemies, with fresh weapon loadouts dropping for you and your crew between each round. Last all 10 rounds for a handsome reward each.
Three new additions to Simeon Yetarian's Premium Deluxe Repo Work have been added to GTA Online today. Help Mr. Yetarian liberate some high-end vehicles and return them to their rightful owners and earn Double GTA$ & RP in all Premium Deluxe Repo Work:
Simeon has a client with a very specific wish list – but he can only leave international waters for so long. At short notice, he requires a skilled team to resort to some assertive repossession techniques. Repo high-end vehicles around Los Santos and deliver them to the docks before the client ships out.
During a recent stroll through Rockford Hills, Simeon spotted some very beautiful cars outside some very empty second mansions. An unscrupulous person could airlift them right out without triggering the alarm. Acquire a Cargobob and rescue these poor vehicles from a lifetime of neglect. 

When a limited edition MTL Brickade RV goes missing during transit to Los Santos, Simeon hears about it. And when a filthy little tin can dealership in Sandy Shores mysteriously acquires just such an RV, he hears about that too. Go there and acquire this beautiful vehicle by any means necessary.
While your Biker Businesses are ramping up production this week with a 25% speed boost on manufacturing, link up with your MC and earn 2X GTA$ & RP on all MC Work & Challenges. Plus, every Clubhouse meeting room grants access to Clubhouse Contracts – a constant rotation of high-risk assignments that require the type of muscle only an MC can provide. Take on any of these Contracts to earn double rewards through May 8th.
Play GTA Online anytime this week to unlock a pair of branded biker shirts – the White and Red Nagasaki and Steel Horse Logo Tees.
Take up to 40% off Biker Businesses, upgrades and more through May 8th:
A number of high-end vehicles are also on sale this week, including the Dewbauchee Vagner and Nagasaki Shotaro (unlocked for purchase after playing a round of Deadline):
To join a Premium Race, either enter through the Quick Job App on your in-game phone or via the yellow corona at Legion Square. Ante up GTA$20K and compete for first place against seven other racers, which awards GTA$100K, while 2nd and 3rd place finishers will receive GTA$30K and GTA$20K respectively.
May 2: At the Races (locked to Off-Road)
May 3 – 6: Senora Freeway (locked to Super)
May 7 – 8: Muscle In (locked to Muscle)
For more information on all the latest GTA Online bonuses, head to the Social Club Events page.