Games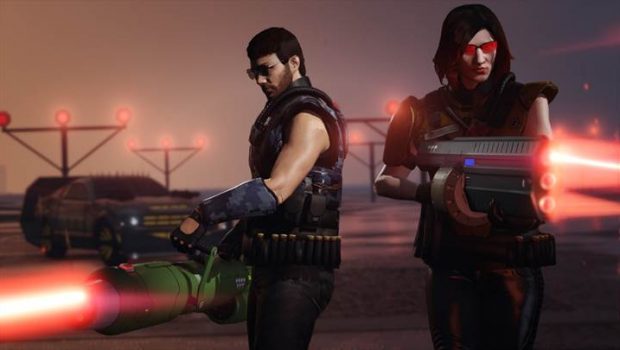 Published on January 10th, 2019 | by Admin
This Week in GTA Online: New Weapons, Double GTA$ & RP in the Arena War Series, Vehicle-Based Competitive Modes and Biker Business Sales, and Vehicle Discounts
Are you concerned that your favorite rifle doesn't spit molten chunks of Second Amendment hot enough or fast enough for the 21st century?
Well fret no more, and welcome to the future of freedom: you can now own the new and exclusive Republican Space Ranger Edition weapons, the Unholy Hellbringer and Widowmaker, available at your local AmmuNation.
Double GTA$ & RP on the Arena War Series continues this week along with the following vehicle-based competitive modes, through January 14th:
Hasta La Vista
Vehicle Vendetta
Vespucci Job
In addition, all Biker Business Sales are paying out double rewards for the same period.
If you have yet to get your Biker Business up and running, or if you're looking to diversify your criminal portfolio, take advantage of 35% off Biker Businesses. And check out the full list of this week's discounts below:
Biker Businesses – 35% off
Facilities  – 30% off
Grotti X80 Proto – 35% off
Mammoth Hydra – 35% off
Nagasaki Shotaro – 35% off
Weeny Issi Classic – 35% off
Dewbauchee Vagner – 30% off
Mammoth Thruster – 30% off
Mammoth Avenger – 30% off
Ocelot Stromberg – 30% off
Pegassi Zentorno – 30% off
For more information on all the latest GTA Online bonuses and coming Arena War events, head to the Social Club Events page.