Games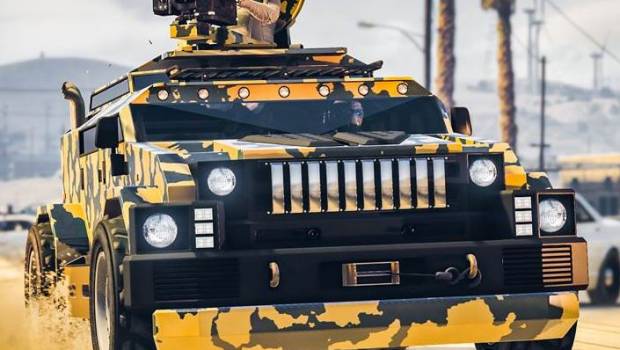 Published on August 29th, 2018 | by Admin
This Week in GTA Online: HVY Menacer, Free Blue Tartan & Orange Shade Camo Liveries, Double GTA$ & RP Opportunities and More
The tools may change, but the good old-fashioned thrill of the hunt stays the same. Your pioneer forebears were marksmen: you drive an armored war machine on wheels. They could strip their rifle blindfolded: your mechanic can fit a top-mounted .50 cal minigun and front facing machine guns. Now get out there and make them proud by tearing your enemies to shreds in the HVY Menacer, available at Warstock Cache & Carry.
Log in now through September 3rd to instantly unlock the Blue Tartan & Orange Shade Camo Liveries for the HVY Menacer.
If you've yet to try the new Hunting Pack (Remix) mode in all its souped-up, heavyweight stunt-fueled glory, brave the mad mile in seven remixed variations with extended Double GTA$ & RP in Hunting Pack (Remix) through September 3rd.
Take 30% off the Coil Cyclone, Lampadati Michelli GT and more, as well as 25% off a host of vehicle modifications and upgrades all week long.
Visit the Maze Bank Foreclosures website for a 30% discount on all Facilities, then take flight with savings on select aircraft through September 3rd:
Be sure to check out the Social Club events calendar to stay up-to-date with the latest event bonuses and discounts.