Games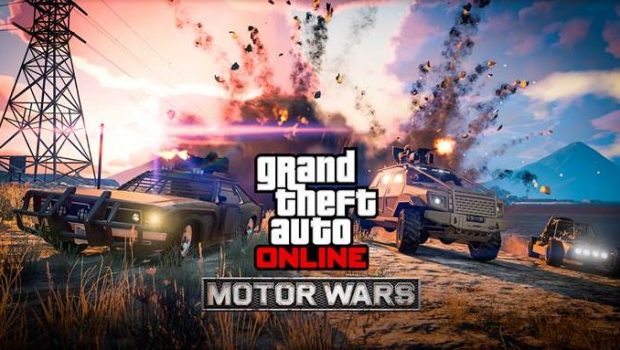 Published on December 5th, 2018 | by Admin
This Week in GTA Online: Double Rewards in Motor Wars Plus Discounts on Select Vehicles and all High-end Apartments
Earn Double Rewards in GTA Online: Motor Wars
Plus Discounts on Select Vehicles and all High-end Apartments
The frenzied battle for survival in Motor Wars is twice as lucrative this week with Double GTA$ & RP payouts all the way through December 10th. Team up alongside a squad of equally ill-equipped reprobates and scramble for munitions and Weaponized Vehicles scattered across the battlefield as you seek to eliminate the mouth breathers on the opposing teams.
Every king or queen needs a castle, so take advantage of 35% off all high-end Apartments and Stilt Houses this week as well as a slew of discounts on in-demand vehicles from San Andreas' top dealerships.
Cruise the streets of Los Santos and turn a few heads with up to 35% off select high-performance vehicles, from the Coil Rocket Voltic to the Cheval Taipan.
Coil Rocket Voltic – 35% off (Buy It Now & Trade Prices)
Vapid FMJ – 30% off
Progen GP1 – 30% off
Pegassi Osiris – 30% off
Pegassi Reaper – 30% off
Cheval Taipan – 30% off
And, save up to 30% off these additional land vehicles for a limited time.
Annis Elegy Retro Custom – 30% off
Vapid Dominator GTX – 30% off
Vapid Festival Bus – 25% off (Buy It Now & Trade Prices)
Enus Stafford – 25% off
Then, fly first class on an economy budget with up to 35% off the following air transportation.
Buckingham Luxor – 35% off
Savage – 35% off
Blimp – 25% off
For more information on all the latest GTA Online bonuses and events, head to the Social Club Events page.