Games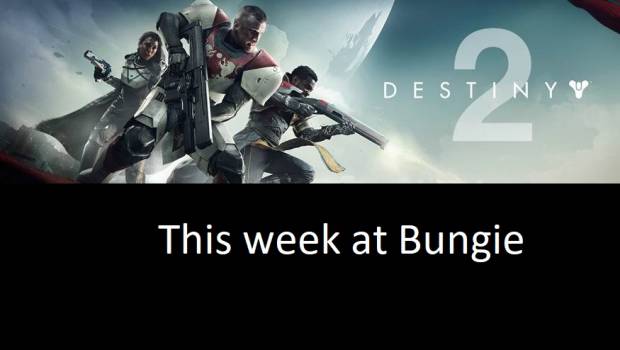 Published on June 22nd, 2018 | by Admin
This week at Bungie, we welcome back the Factions
This week at Bungie, we welcome back the Factions.
Everyone is back from E3, and the team is heads down, working hard on Forsaken. Several thousand players already got to play Gambit, and the team are extremely excited for more to play it, both at GuardianCon and when Forsaken releases on September 4.
Meanwhile, the Iron Banner rages on. You have the rest of the week to rank up with Lord Saladin and earn the Season 3 ornaments for your gear. Make sure you turn in everything before the reset on June 27 at 3am AEST, or you will have to wait until the next Iron Banner to claim your rewards. Your tokens and ornament progress will carry over.
What Is Dead Orbit May Never Die
As one event winds down, the next one ramps up. Faction Rallies is starting up again. Dead Orbit dominated the first event of Season 3. We will see if they defend their position at the top, or if New Monarchy or Future War Cult step up to take their spot. Faction Rallies will be available Wednesday, June 27, at 3am AEST through the following weekly reset.
In a previous TWAB, the team told you that Winner's Offering weapons would be added to the event reward pool after the first event. That was incorrect for Season 3, which will operate differently than past seasons. During this season, the factions will continue to feature their original Winner's Offerings for all three events.
If you didn't make it to Rank 50 with your faction of choice during the first event, you can pick up where you left off by pledging to them again. Or you can opt to start up with new blood, but remember that your pledge is account wide. Choose carefully.
Wear It like Armour
Last month, the team did a tuning pass on Exotic armour in Update 1.2.1. They've been working on more changes to more gear and wanted to give you a peek at which armour pieces they have plans for next. Head over here, where Sandbox Designer, Victor Anderson shares the details.
Movie of the Week
It's summertime, which means big blockbuster movies. The team have their own movies to show off, pulled straight from the Creations page.
Movie of the Week: Foreshadowing
Honourable Mention: Unusual Reward
Check them both out here.
Before we go, here are the top scores for last week's Nightfall, Will of the Thousands.
For more information, head on over to Bungie.net.