Games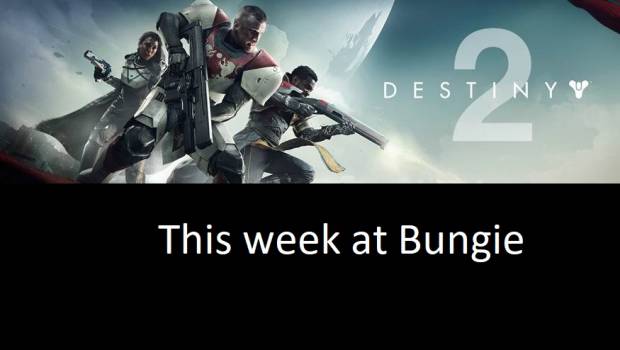 Published on April 19th, 2018 | by Admin
This Week at Bungie, we unleashed teams of six into Iron Banner
This week at Bungie, we unleashed teams of six into Iron Banner.
There's a lot to cover. Iron Banner 6v6 is in full swing. Exotic weapon previews have been dropping like loot. The team are following that up with some important info on Power progression and reward changes coming in Season 3. On top of all this, there are some special guests in the building to provide valuable feedback.
Let's get to it.
Crucible Recap
Last week, the team postponed Iron Banner while they worked out an issue. In its place, the team rolled out a six-player version of Rumble based on player feedback. Here is PvP Design Lead Derek Carroll with more info on the state of combat between Guardians, including info on:
Map-specific spawning fixes
Iron Banner feedback
Crucible playlists
Destiny 2 Expansion II: Warmind
To read more, head over here.
Weapon Showcase
A few weeks ago, the team gave you a preview of upcoming changes to Sturm and Drang. Telling you what changes are coming is important, but the old saying holds true: "A picture is worth a thousand words." Back in February, the team told you a few things we had planned for Graviton Lance. Earlier this week, those changes were showed off in action- check it out here.
Those poor, poor Fallen. That wasn't the only video we teased out this week. You also got a glimpse of what Skyburner's Oath will be capable of in Season 3, see more here. Now you have had a look, here is Senior Designer Jon Weisnewski to tell you more about what is changing about those weapons and another you haven't seen yet, the Rat King Preview. Read more here.
Power Climb
The team have received a lot of feedback on rewards, Power, and how you want your actions to be more meaningful in determining how your character performs in the world of Destiny 2. We're planning some adjustments based on this feedback, and Senior Designer Daniel Auchenpaugh is here to give you the details, including:
Reward structure in Destiny 2
Destiny 2 Expansion II: Warmind – size and frequency of upgrades
Endgame content
Soft caps and hard caps
To read more, head over here.
High Altitude
This week, the Bungie team are humbled to host a small but insightful sampling of the community in their studio where they will share their opinions on Bungie's goals and plans.
The team want to be clear that this is not the only way they are gathering feedback about Destiny 2, and these aren't the only people they will be listening to about the game. The summit will be about collaboration and the best conversations will be about the future.
This isn't a marketing event. There will be no reveals this week. There will be no streaming while they are in the studio. They won't have a wealth of news to report once our time together is over. They'll be welcome to report on the mood from the gathering and to tell you what they told the team.
We'd ask you not to press them for promises on what the state of Destiny 2 will be in the months to come. That work will still fall to the team, and there is still plenty of time for those things to find their final form. Next week, if they want to, they'll share some of their own content from the next expansion. For this week, the team wanted to give them a seat at their table.
Movie of the Week
Get 'em while they're hot. Here are some fresh new movies for you to consume! In case you don't know how this works, we pick our favourite videos each week and send the creators a special emblem. If you want your shot, send your video to the Creations page. Make sure to put all player names who worked on the video in the description so we know who to send the rewards to.
Here are this week's winners.
In case you were wondering, here are last week's Nightfall scores.
The team have more lined up for you next week during the stream! Join us on April 25th in ANZ at 3AM AEST on Twitch to see Warmind and Season 3.
For more information, head on over to Bungie.net