Games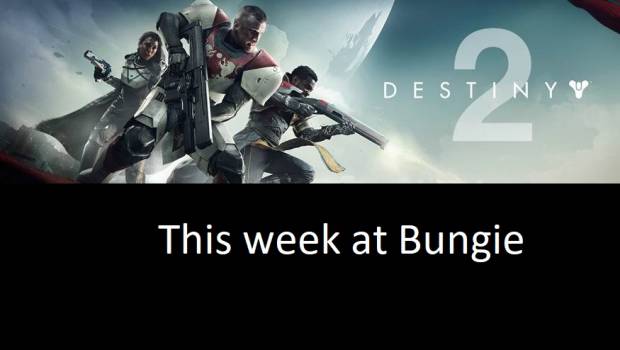 Published on April 13th, 2018 | by admin
This Week at Bungie, We Mapped More of the Road Ahead
This week at Bungie, we mapped more of the road ahead.
We have a new version of the Destiny 2 Development Roadmap. Take a look at what's coming in Season 3 through the summer, all way up to the beginning of Season 4. You can read more developer commentary in the full Roadmap post here.
We hope this gives you a good idea of what we have on our plate for the months ahead. These delivery times are goals. Some of these features could move around as we get closer to releases.
Our next expansion, Warmind, arrives on May 9 in ANZ. We know you have a lot of questions about it. Your answers will arrive in our next reveal stream on April 25 in ANZ. Developers from Bungie will be on the hot seats along with some representatives from our new partners at Vicarious Visions to talk about this new adventure that we created together.
In the meantime, if you want to decorate your desktop.
Ultimate Power
One thing we're changing up at the beginning of Season 3 is how your Power level will affect the enemies you face. As you tackle a new campaign and start taking on activities above your current Power level, you may find that the villains you face put up more of a fight. Head over here where Combatants Design Lead Tomonori Kinoshita shares details on the changes we're making.
Back in Plaid
We've seen the Destiny community do some pretty amazing things to have a positive impact on the real world. Guardians never shy away from lending a helping hand. We're rallying the banners again for a couple of great causes. Over the next month, Bungie will go head-to-head against other local businesses in the US to raise money for two great organisations.
To prove that men don't exclusive rights to kilts, Bungie Foundation Manager Christine Edwards has your call to action.
"Bungie is celebrating its 7th anniversary of supporting families at the Seattle Ronald McDonald House through their annual Men in Kilts fundraiser! As you all know, 7 is a big deal for us, so we're planning on going all out this year with a giant goal of raising $77,000 USD. Help us achieve our goal and cast your vote for Team Bungie by donating $10 USD or more. Every $30 USD donated will pay for a family to stay at the House for one night. Head to the RMHC Donation Page to cast your votes by April 28 in ANZ!"
Need a sweeter incentive? Head over here to check out the backer rewards for donating to Men in Kilts!
This year marks our 5th anniversary of the Gauntlet Tabletop Fundraiser. On Sunday, May 20, Team Bungie will compete in a tournament against 20 other local gaming studios and tabletop aficionados to raise funds for Wellspring Family Services. They're a local organisation that has been working to build emotionally healthy, self-sufficient families and a nonviolent community for over 120 years. Your donations help them reach that goal and embolden our team with Power-Ups that will help us win the tournament. Head to our team's Donation Page to commit your support on or before May 21 in ANZ!
Debating between donating to Men in Kilts or the Gauntlet? Once you see these backer rewards, you'll want to donate to both!
Rain Delay
Last week, we discovered a late-breaking bug that was going to cause issues with the upcoming 6v6 Iron Banner. We decided to postpone the event and replace it with Rumble. We have resolved the issue with 6v6 Iron Banner, and it will be going live at 3AM AEST on April 18. The details posted in last week's TWAB are still true for the upcoming Iron Banner. Sorry for the last-minute schedule changes. We look forward to watching players participate in 6v6 action for the first time in Destiny 2. We will be on hand to gather your feedback.
Movie of the Week
It's time for the movies. Here's our favourites for the week:
Remember that anyone showcased here gets an emblem, so submit yours via the creations page!
Here are last week's top scores for the Nightfall. This one was close, with only a 281 point difference between first and second place.
Our next update is only a month away. We'll have more info to share with you before then. Keep an eye on this blog as well as our upcoming stream.
For more information, head on over to Bungie.net