Games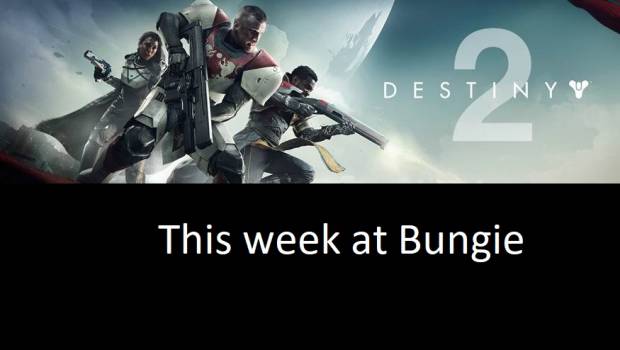 Published on October 29th, 2018 | by Admin
This week at Bungie, we got spooky
This week at Bungie, Festival of the Lost continues to serve up frights.
While we remember some of our favourite Destiny characters who have fallen, and their beautiful horns, Festival of the Lost is a chance to celebrate our continued fight in their honour. This year, we're hosting the Festival of the Lost Costume Contest.
From now through 12 PM AEDT on November 1, use masks, armour, and shaders to create an in-game costume. Pick the perfect setting and take a pic. Then, using the #FestivalofCostumes hashtag, share your screenshot to the Community Creations page, Twitter, or Instagram to enter. Ten winners will be celebrated via @Bungie over Halloween and treated with the unique emblem we reserve for all our best artists.
Group shots are welcome. Humour encouraged. Put on a mask, and go show the bad guys they can't keep us down.
Live Your Best QOL
A few weeks ago, we gave you a short preview of what to expect in Destiny 2 Update 2.0.5. This patch carries a range of updates and fixes, most with the goal of providing small quality-of-life improvements to Destiny 2: Forsaken. For a preview of some changes, from Trace Rifles to Exotics – head over here.
Double Down
Next week, players will have their first chance to earn Infamy at accelerated rates! Whether you're striving for the Dredgen title or just looking to complete your first Infamy reset since launch, there's no better time to jump in and bank some Motes. Infamy gained from bounties, wins, and losses will all be increased.
Double Infamy
Begins: 4 AM AEDT October 31
Ends: 4 AM AEDT November 3
Triple Infamy
Begins: 4 AM AEDT November 3
Ends: 4 AM AEDT November 8
Keep an eye out. Once Update 2.0.5 is live, Ascendant Primeval Servitor spawn rates will increase. Even though it's not a full-curse week, you may find yourself eye to eye with that evil meatball during this event. Good luck in your hunt for Malfeasance.
Refer-a-Friend
Update 2.0.5 brings more than just quality-of-life updates to the game. Starting October 31 in ANZ, the Destiny 2: Forsaken Refer-a-Friend program becomes available! Veteran players may begin to refer new players to Forsaken, via a link on Bungie.net, and embark on the Refer-a-Friend quest.
Veterans, it's on you to show your referral the ropes. The quest gives you ample time to get your friend up to speed on everything Destiny 2, from perk sets to raid loadouts. New players, this is your time to learn what it is to be a Guardian. As you complete steps throughout the quest, both of you—veteran and referral—will earn some sleek rewards to commemorate your camaraderie.
If you happen to have multiple friends to refer, there's more loot to earn. Veteran players who refer multiple new players to Destiny 2: Forsaken will receive additional rewards.
If you're currently wondering if you qualify as a veteran or new player, here are the specifics:
Veteran Player Requirements
A veteran player is any player who owns Destiny 2: Forsaken. Veteran players may invite new players for the Refer-a-Friend promotion.
New Player Requirements
A new player is any player who does not own Destiny 2: Forsaken, or has owned it for less than 7 days. Once a player has owned Destiny 2: Forsaken for longer than 7 days, they are no longer eligible to be referred for the Refer-a-Friend promotion. Once referred, the quest may completed at any time.
NOTE: As we have recently updated Destiny 2: Forsaken to also include Curse of Osiris and Warmind, we are extending new player qualifications. Players who purchased Forsaken between October 16th-30th will qualify as a new player and be eligible for referral up to November 7, 2018.
All information regarding the Destiny 2: Forsaken Refer-a-Friend program will become available at 4 AM AEDT on October 31, 2018. Stay tuned to help.bungie.net.
Movie of the Week
This week, we've gotten a few Guardians who've decided to break from the norm. Their loadout of choice isn't common among the player base, but the goals they've set—and achieved—are something to behold.
Edge Transit of the Week: Kill. Disappear. Repeat
Honourable Edge Transit: Luna's Howl vs. Calus
For more information, head on over to Bungie.net.